The Rebekah
NOAH (National Organization Of Alternative Housing) Certified Home complete with 5 stage Inspection and Seal!

THE FEATURES LISTED BELOW ARE INCLUDED IN THE BASE PRICE OF
THE REBEKAH HOME.........
     376 square feet of living space
Home Measures 8' wide x 30' long x 13'6" tall
Trailer size: 8.5' wide x 30 long triple-axle trailer (21,000 lbs axels) 5 1/2" x 3/8" thick steel frame, with trailer brakes.
Home on wheels approximate weight 14,000 lbs
Sheet metal installed on trailer floor frame to protect Tiny House from all-weather elements and critters.
All framing reinforced with 1/2" bolts at corners and base plates.
All 2x4 studs reinforced with hurricane straps.
All 2x6 roof trusses are secured with metal hurricane ties. 
All exterior plywood wrap glued and nailed to studs.
R13 insulation in the walls, R21 insulation in the ceiling and floor
All water lines are run on the interior of the tiny home (hidden), to prevent from freezing and breaking.
All PVC grey water drain-pipes are stubbed out to bottom exterior of home.  Sewer truck will need to be provided and installed by client or third party.
100 AMP electric service 
All plug- in receptacles are 12/2 20 AMP wire throughout home per NOAH code.
Does not include utility hookup. Third party required to level home, anchor home, install main sewer trunk for grey water, connect electricity, water, and sewer.
DISCLAIMER: The products shown below are included in The Rebekah base price unless otherwise noted (popular upgrades are shown as well with add on prices).  Additionally, the photos of the completed display homes may contain upgrades or downgrades so it is important to review the standard features. 
Mini Mansions Tiny Homes has the right to replace any item that is discontinued, out of stock at time of purchase with a similar product. The Customer will be notified of any changes.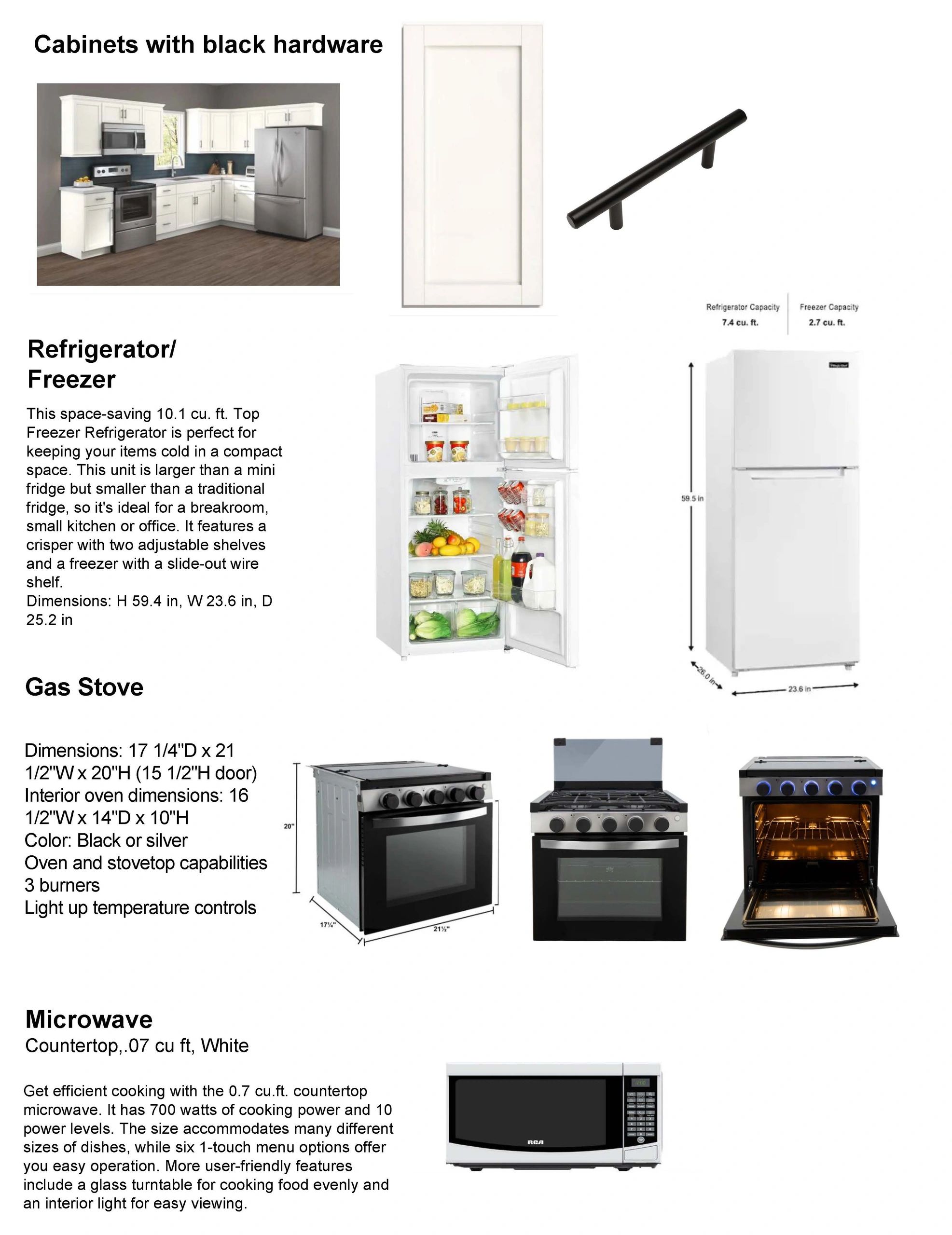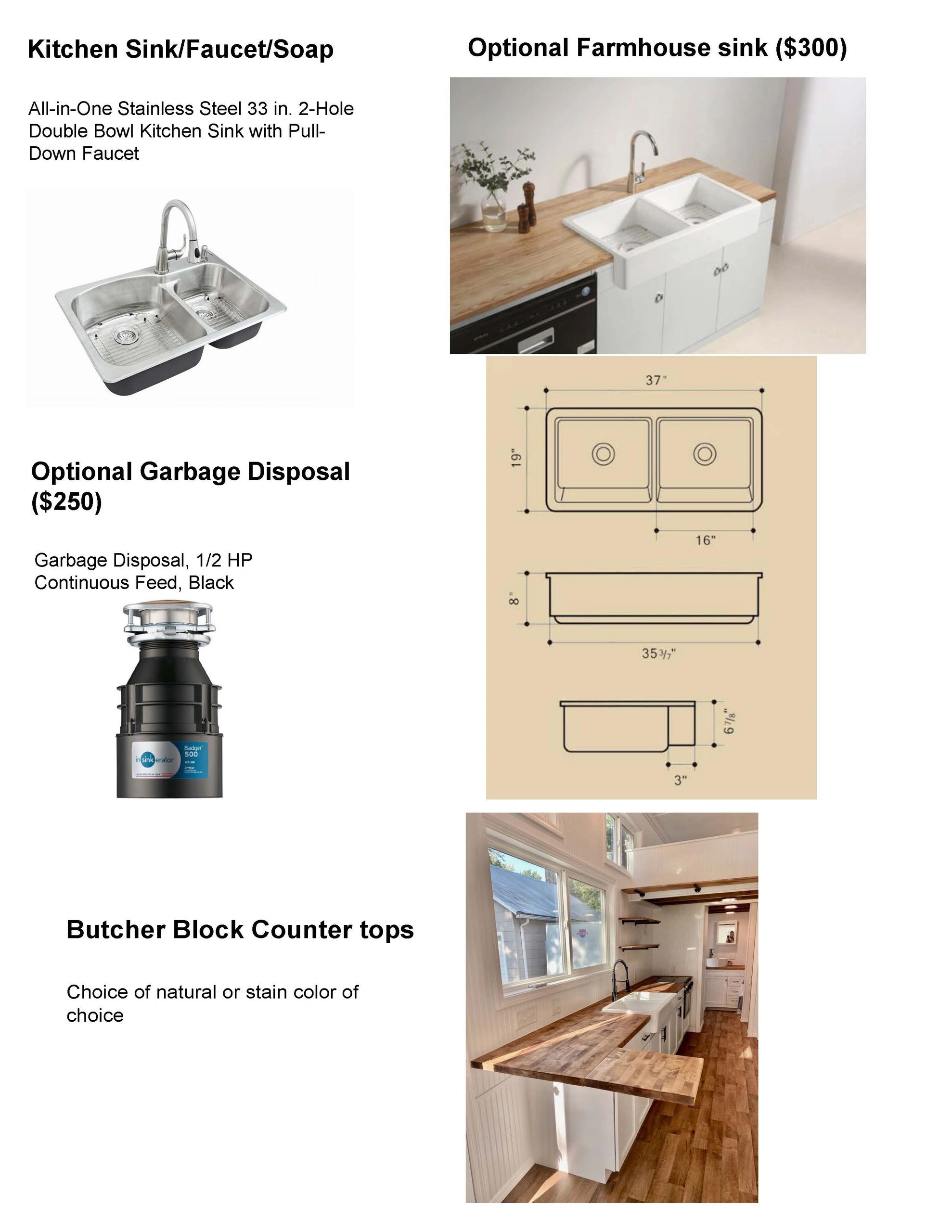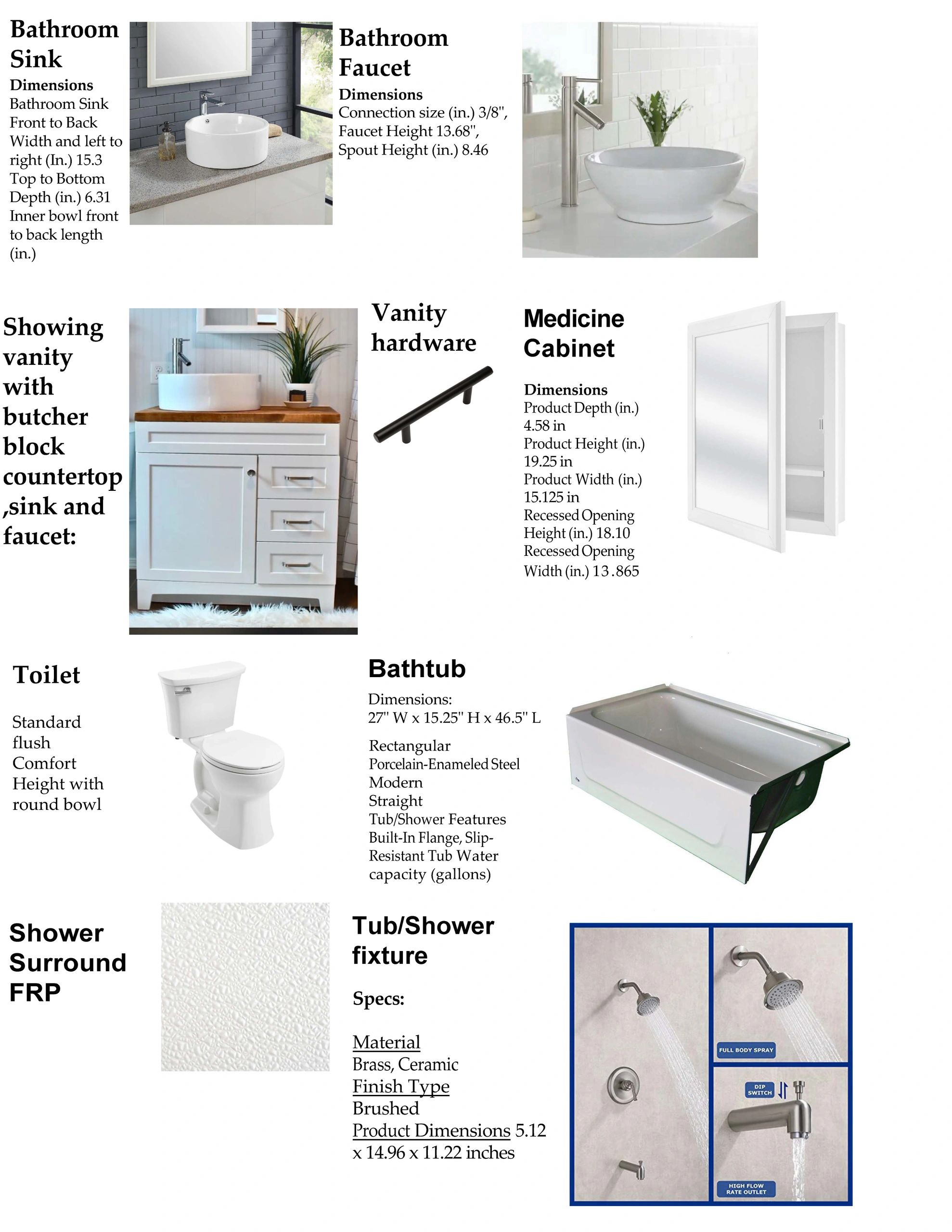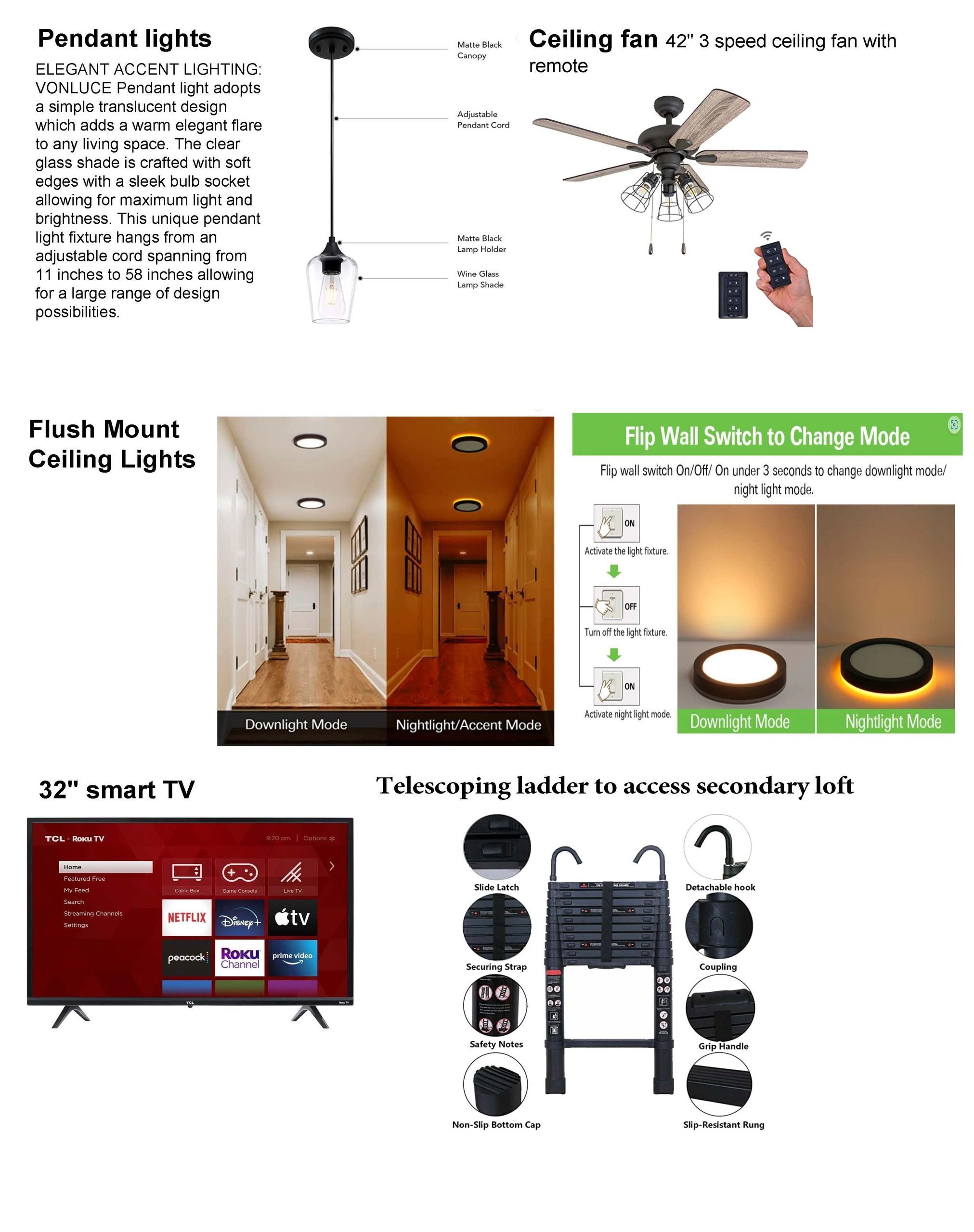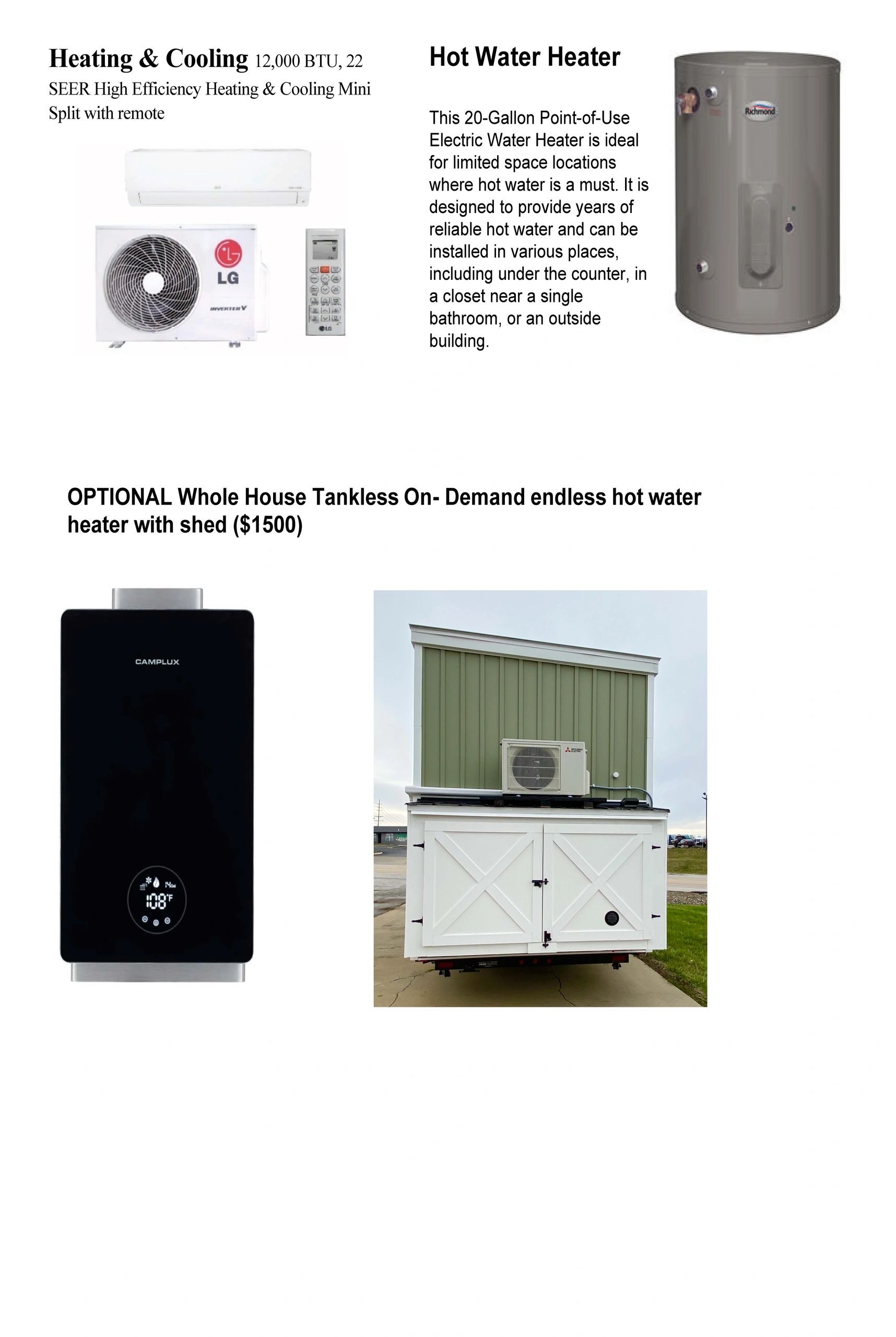 **Please note, the photos presented here are not Rebekah's house. See video of Rebekah's house (above and found on our main page), but this is her floor plan.  We had to make slight modifications to her specific home, based on our new and improved triple axle trailers. 

Walk through video of featured home photos to follow video.....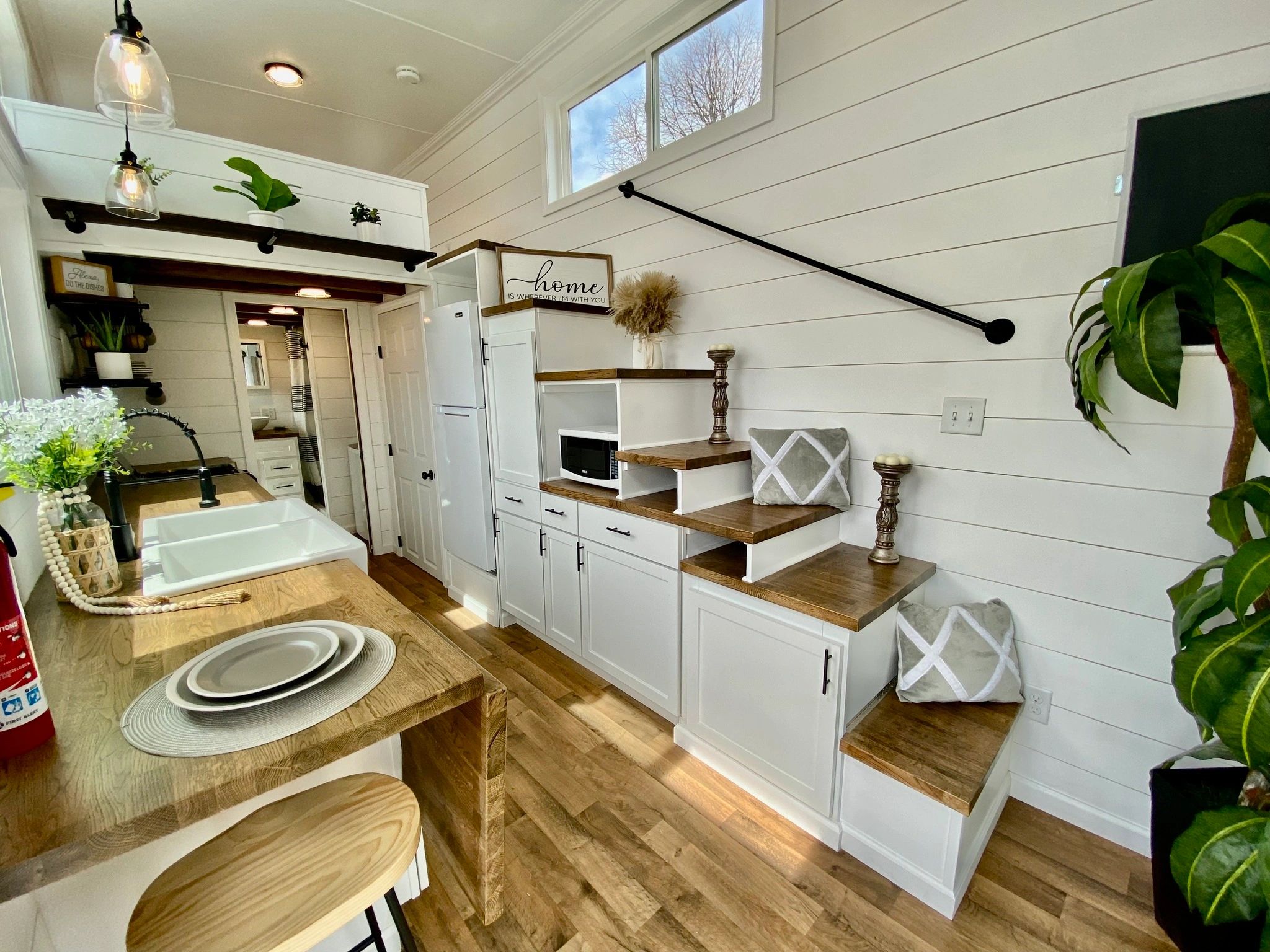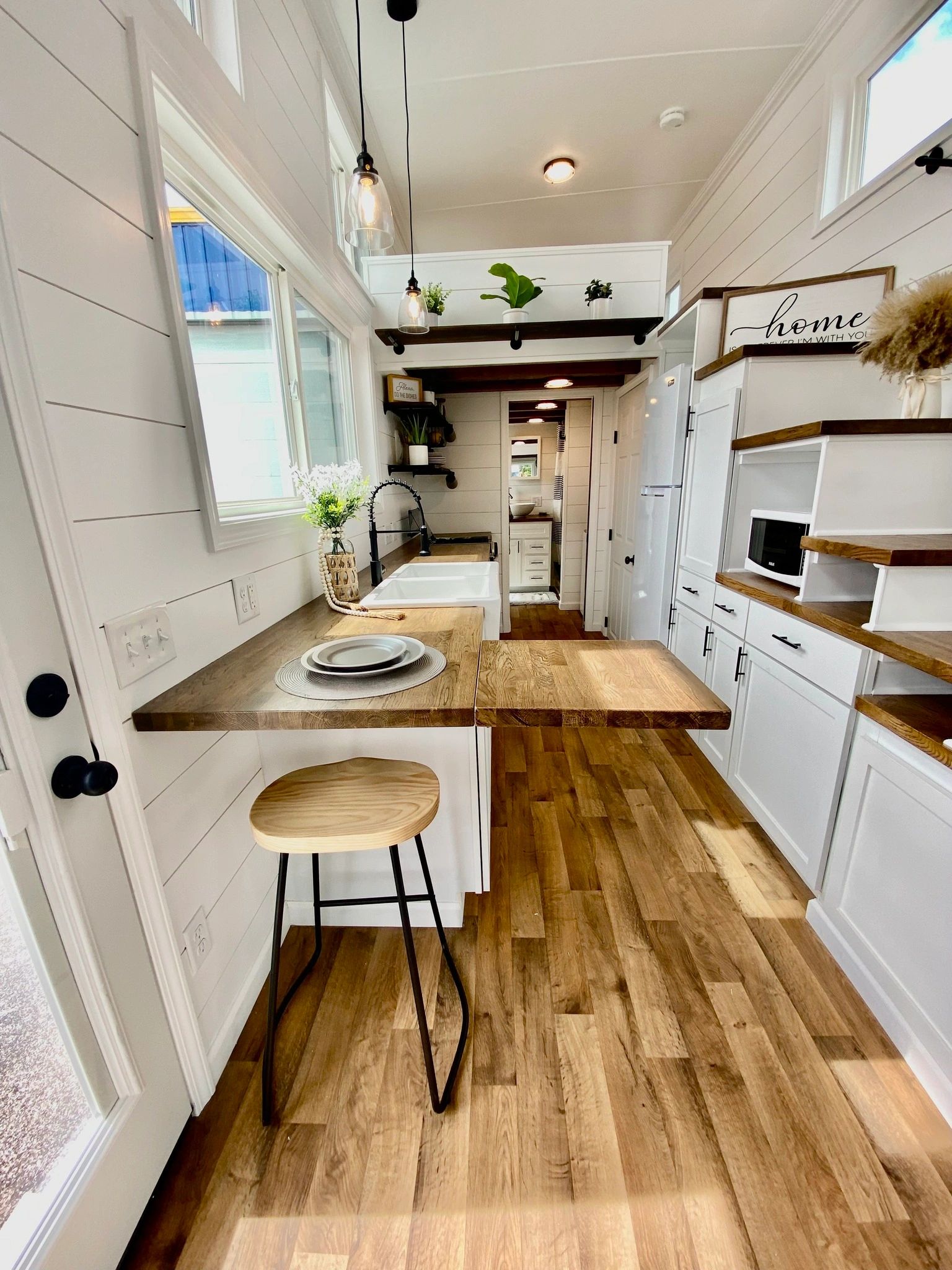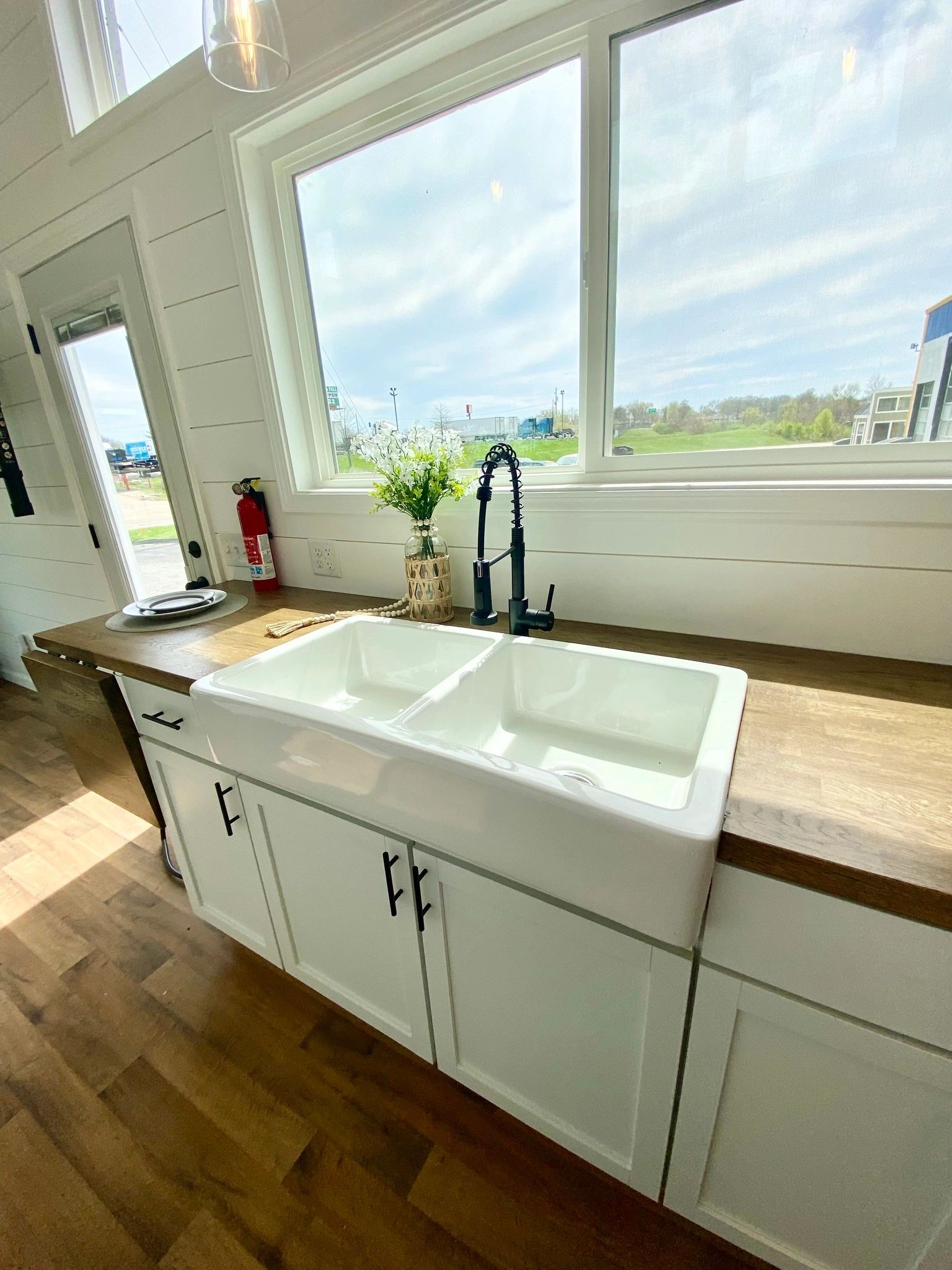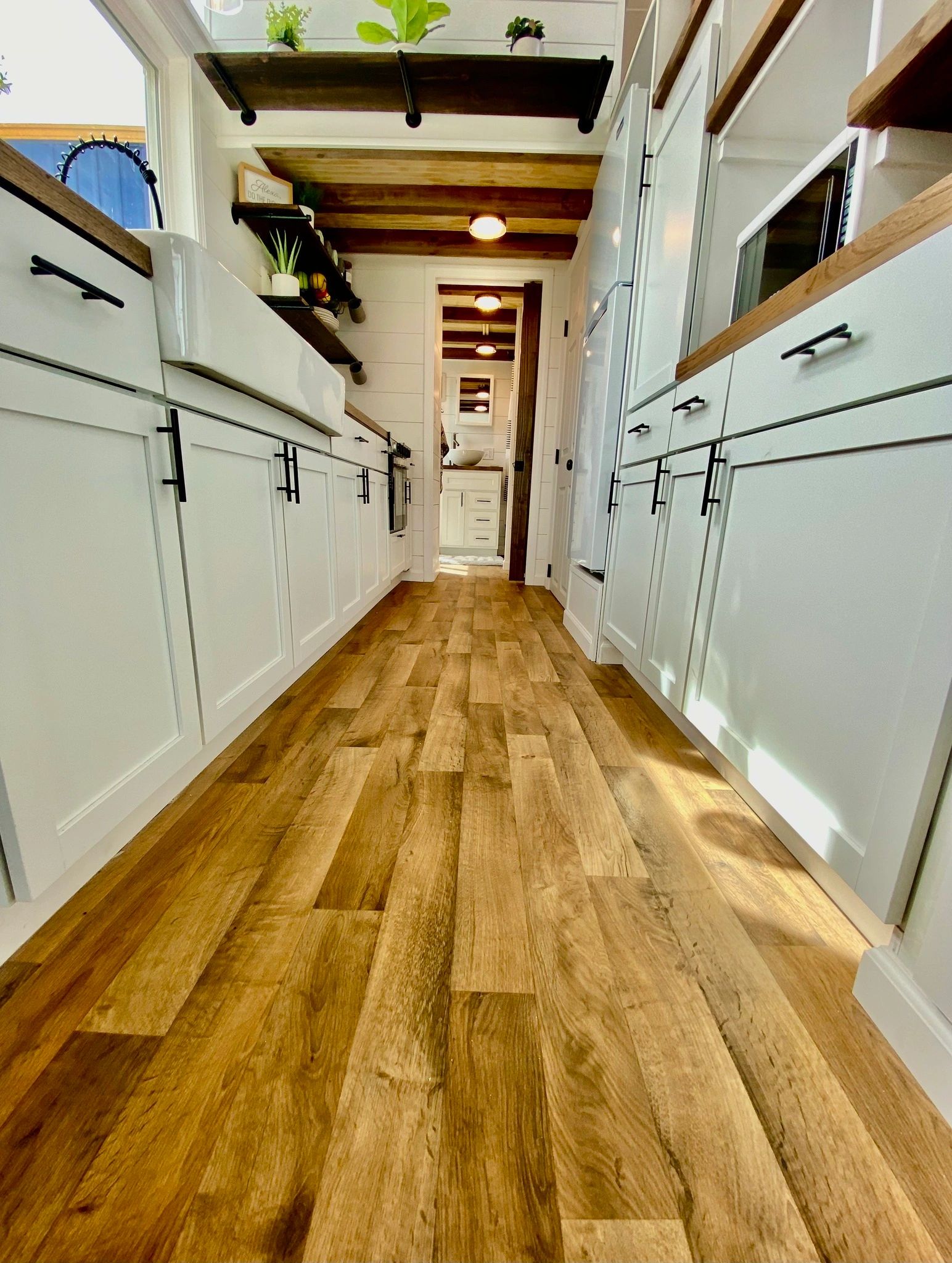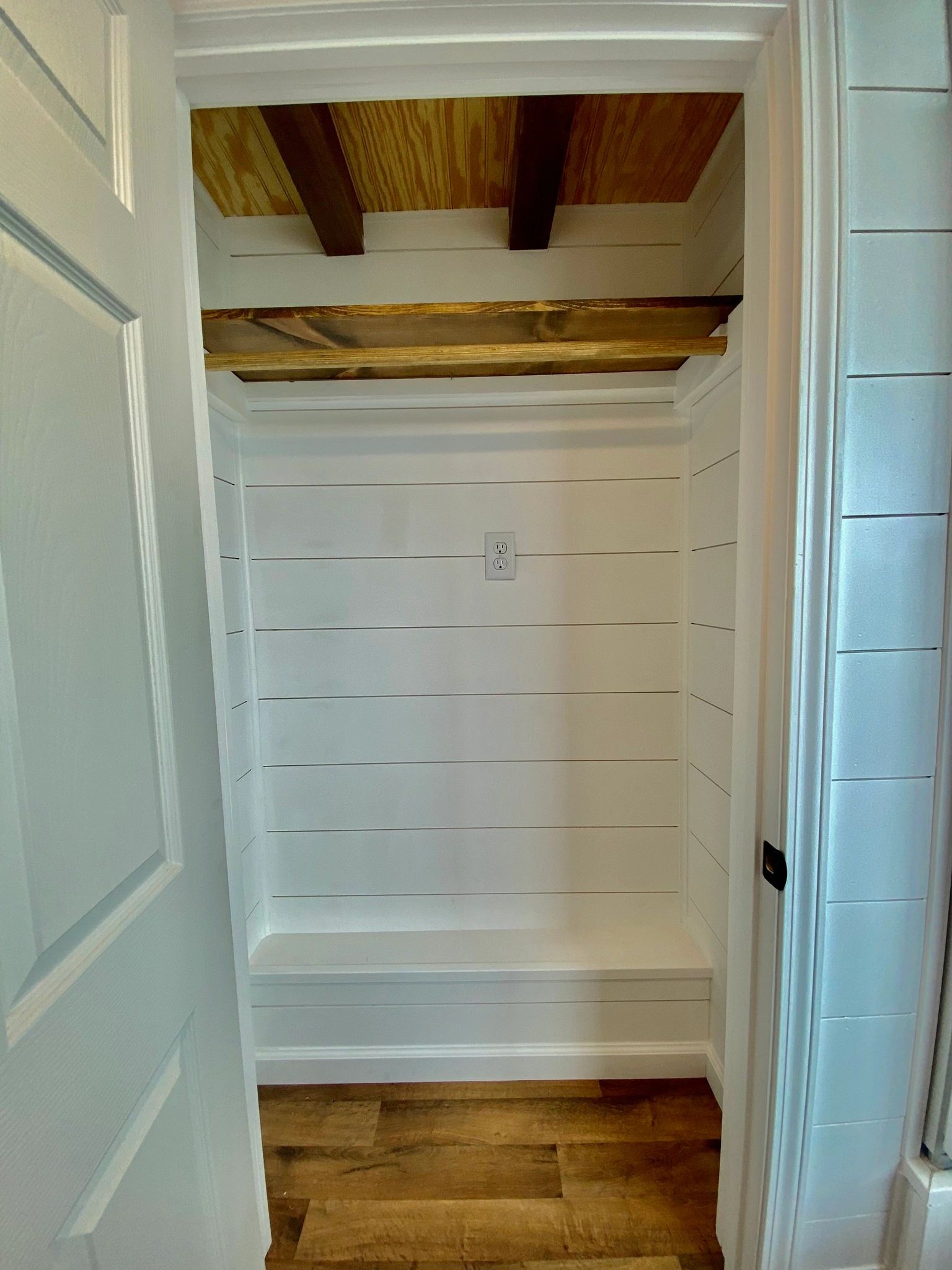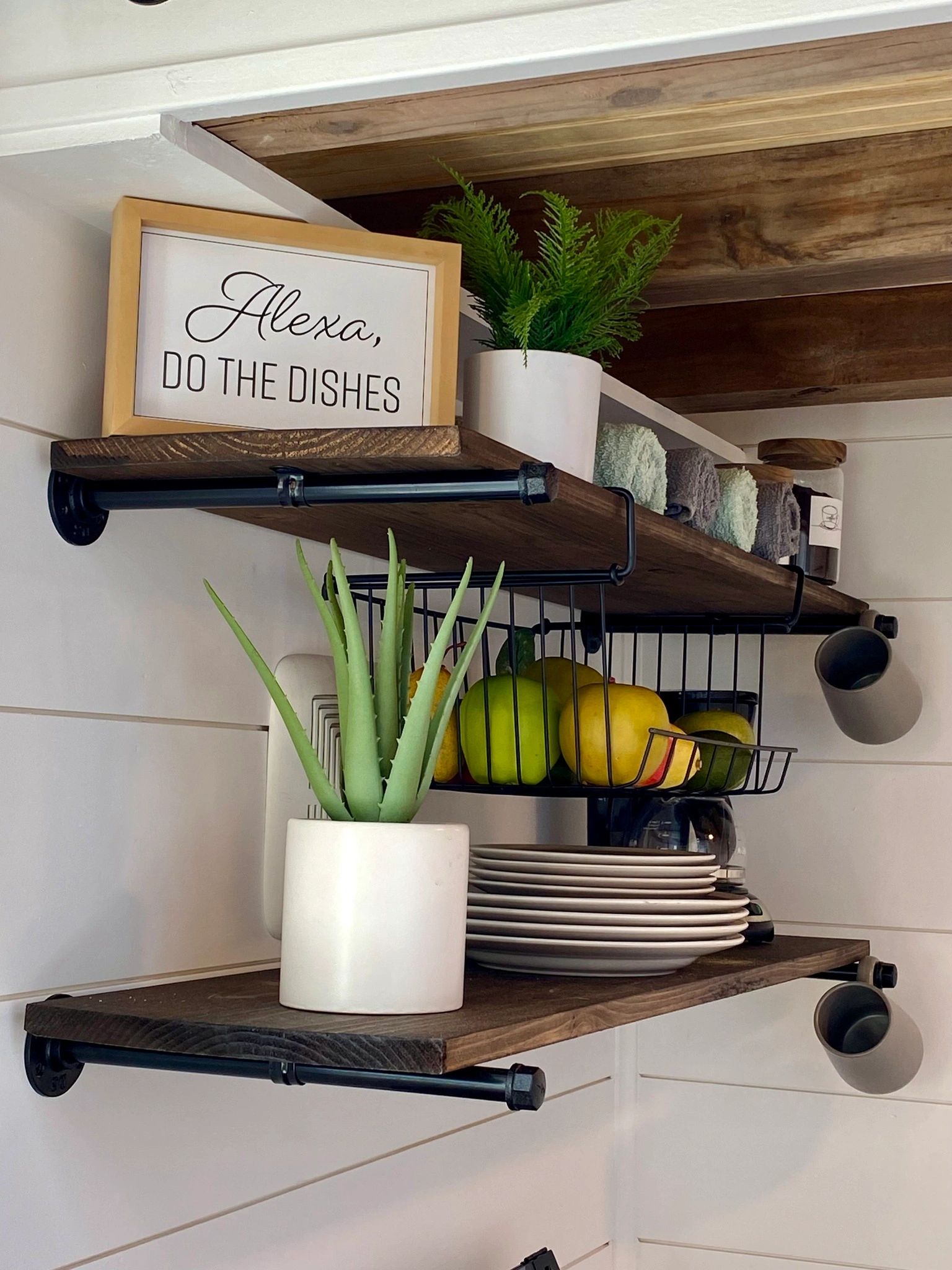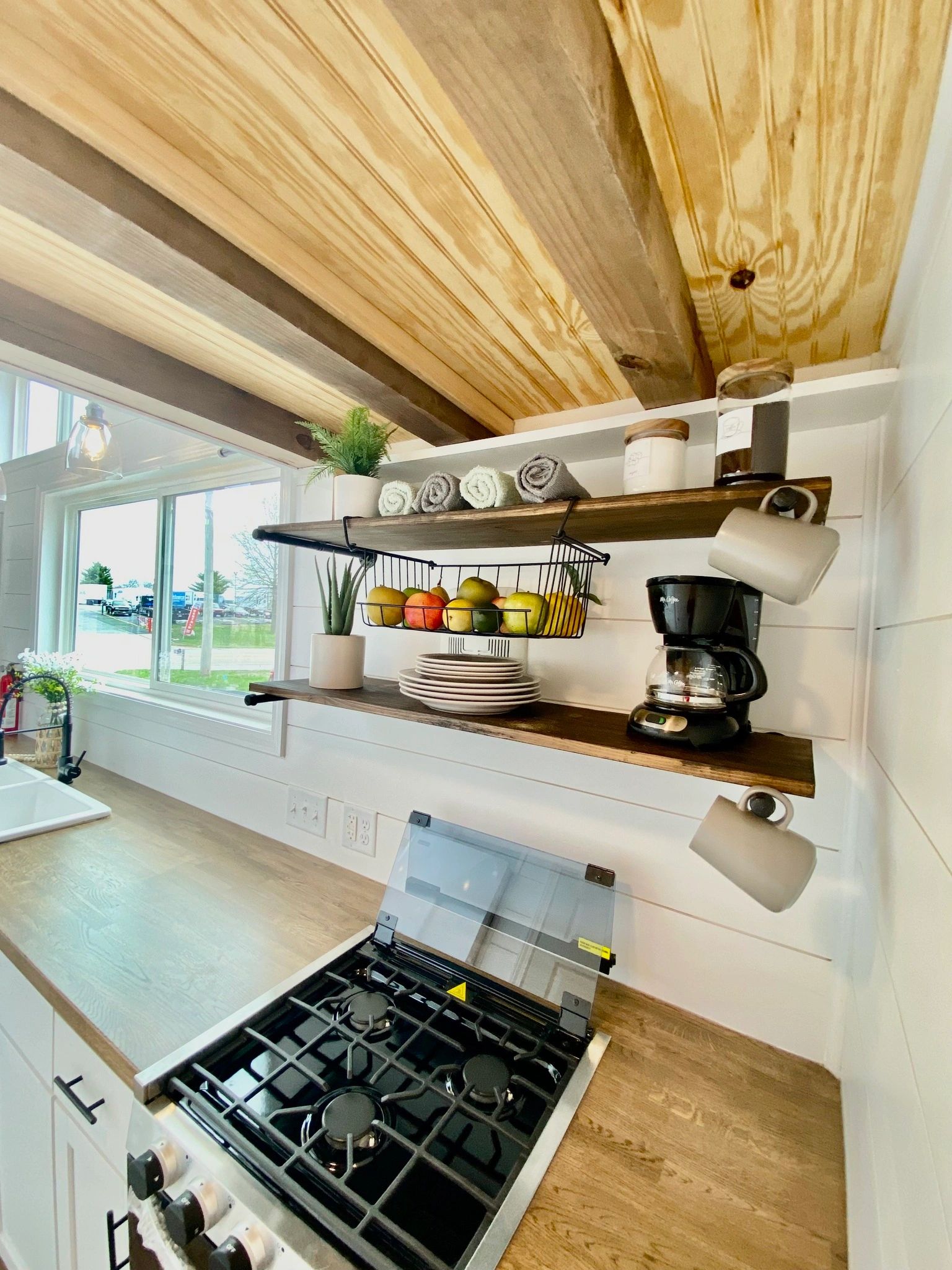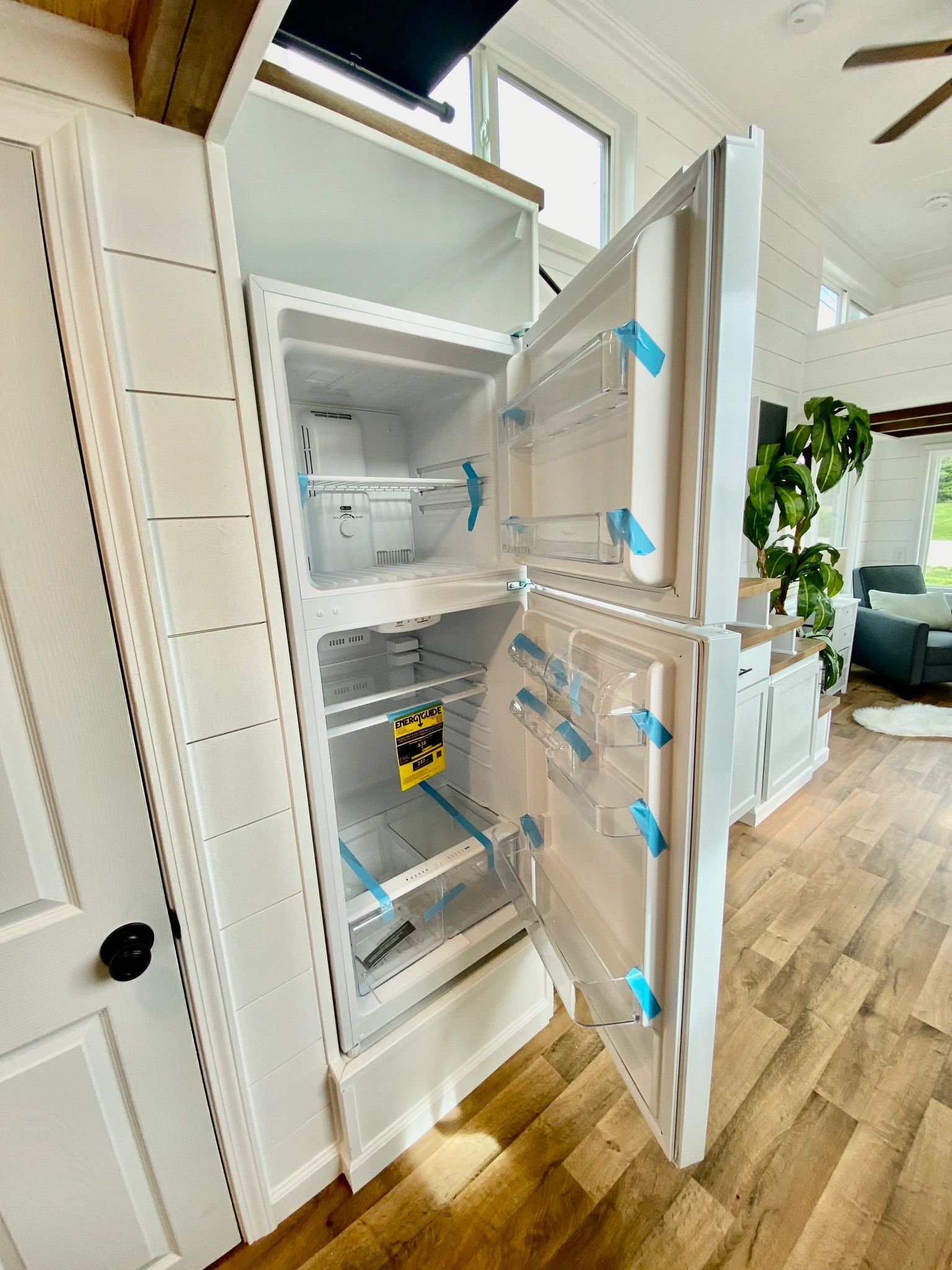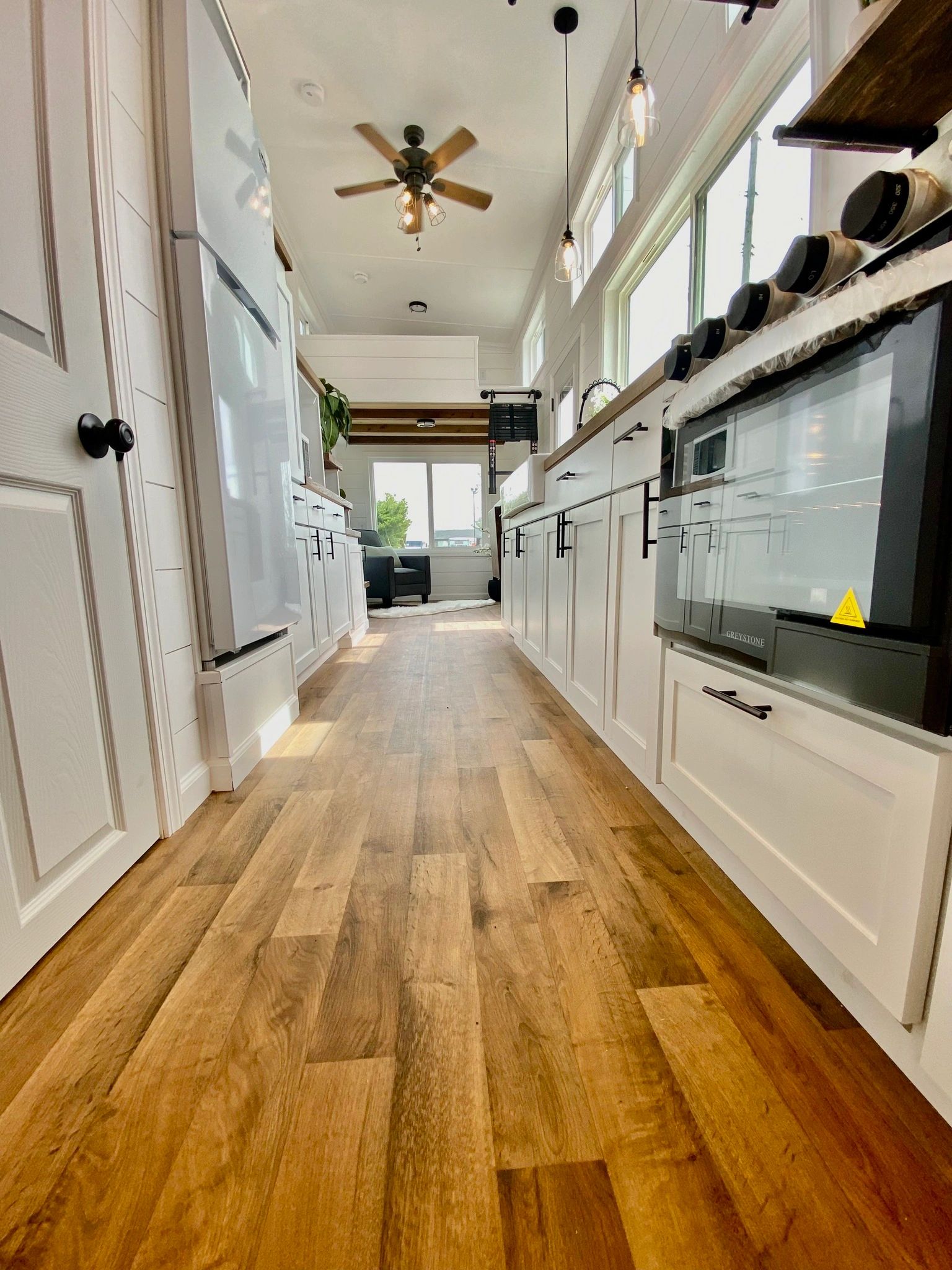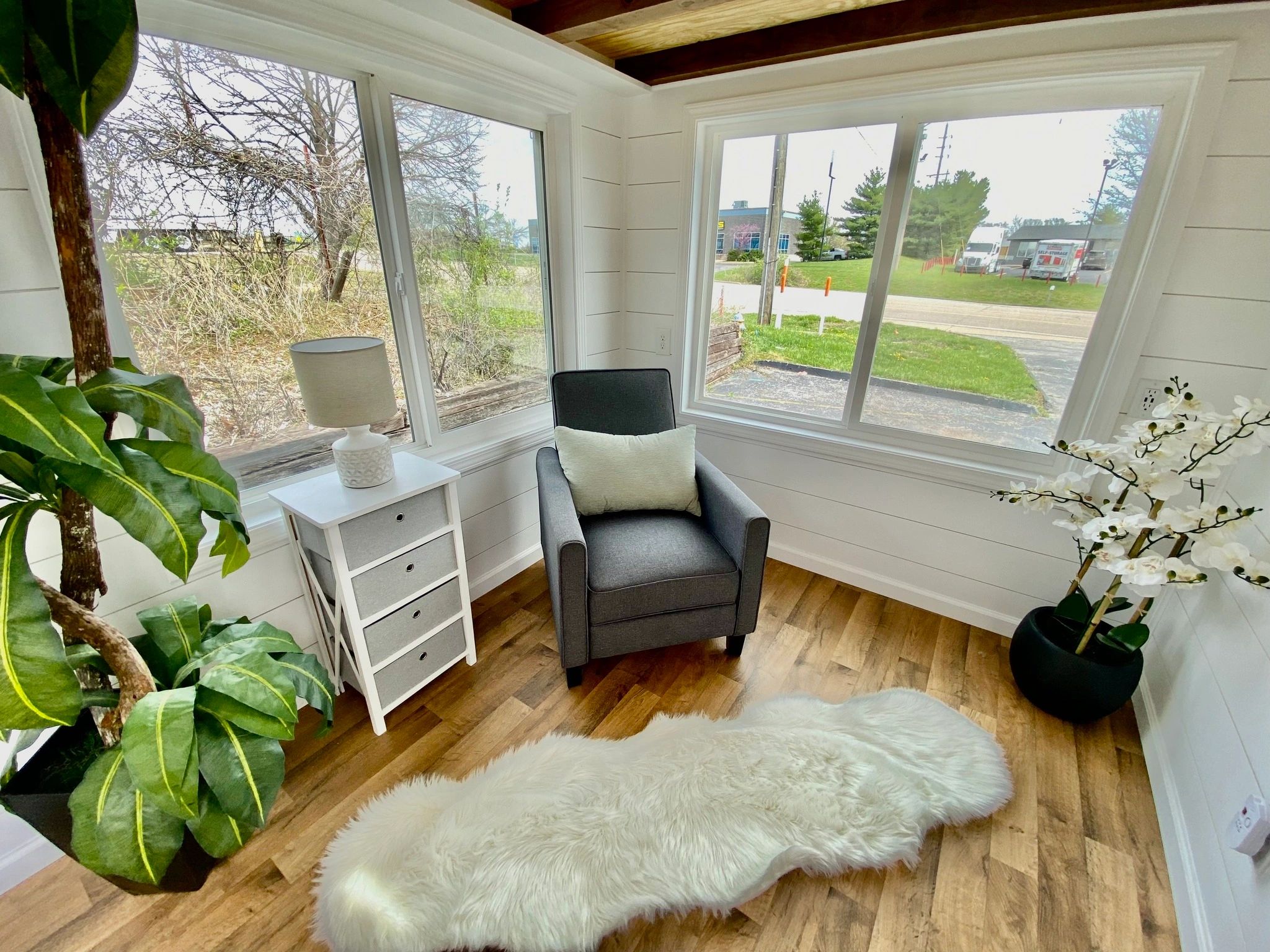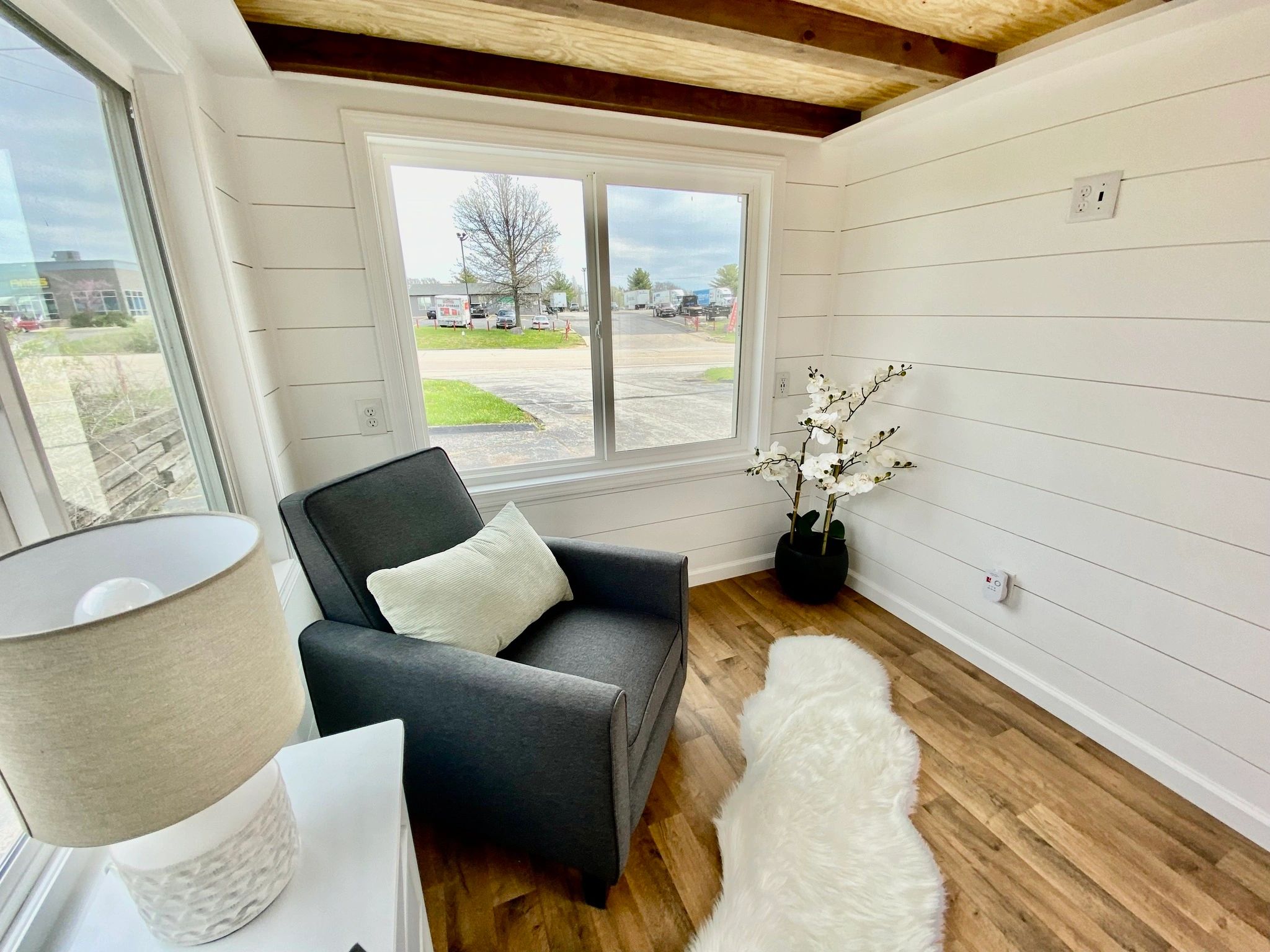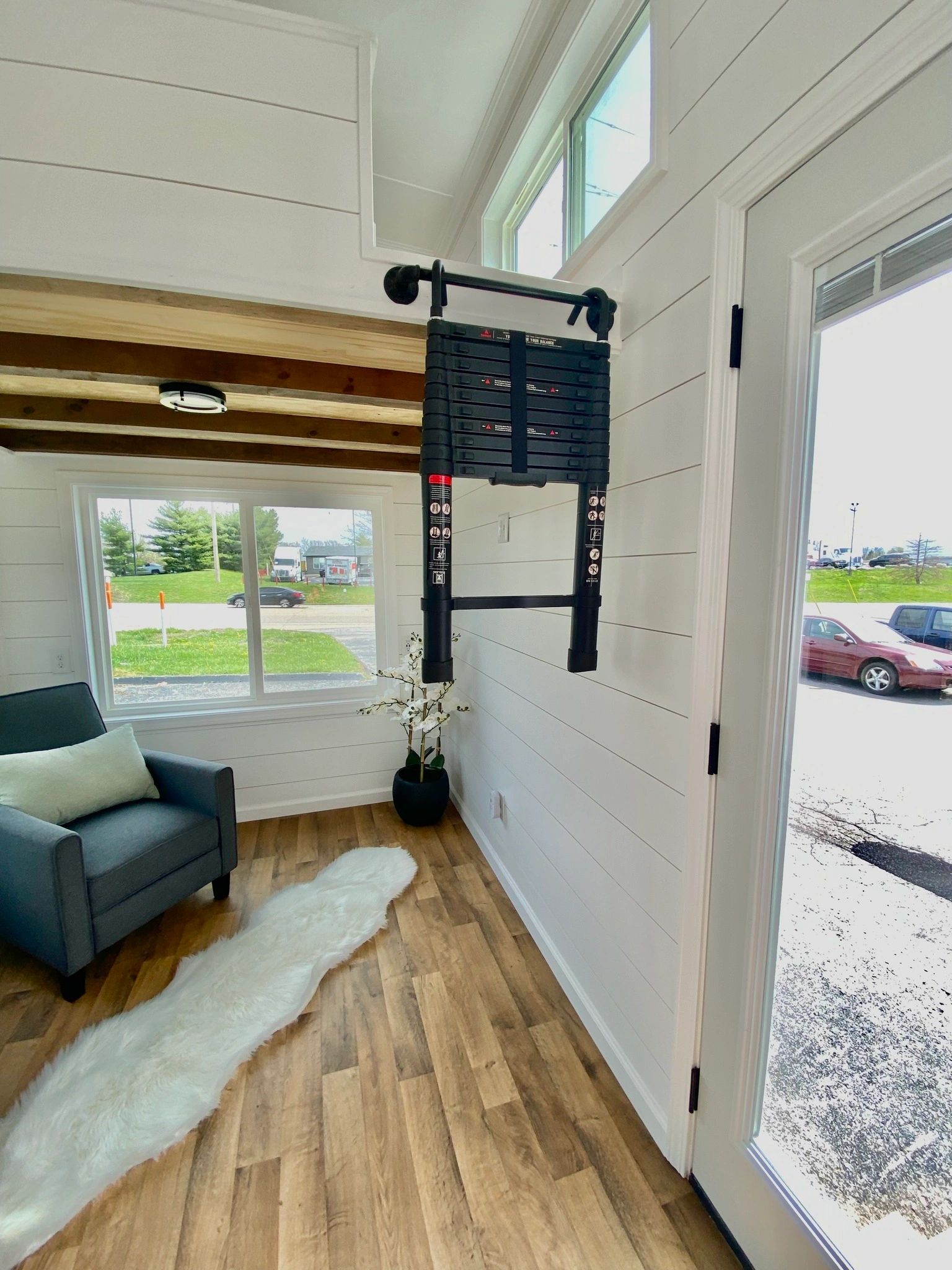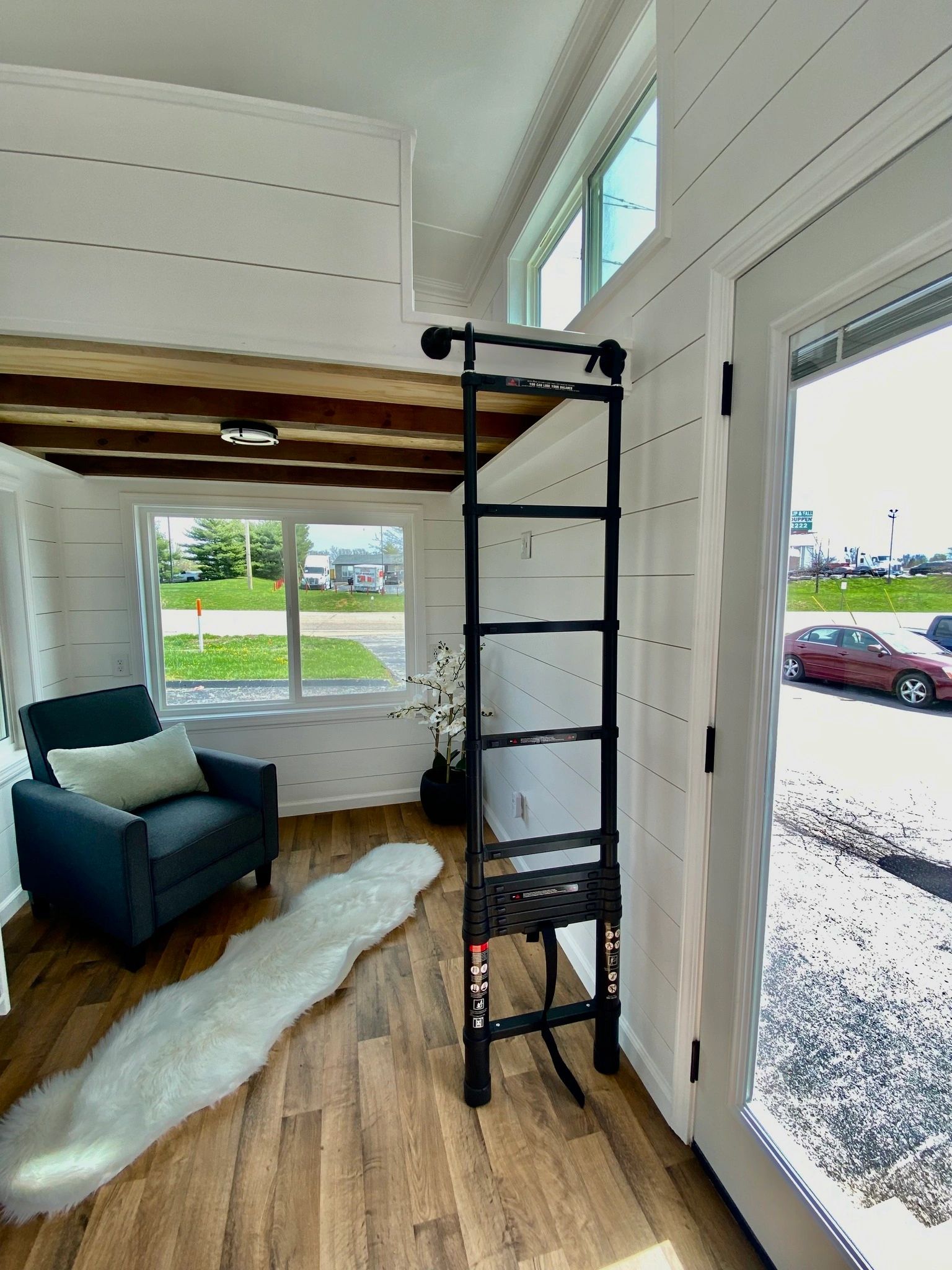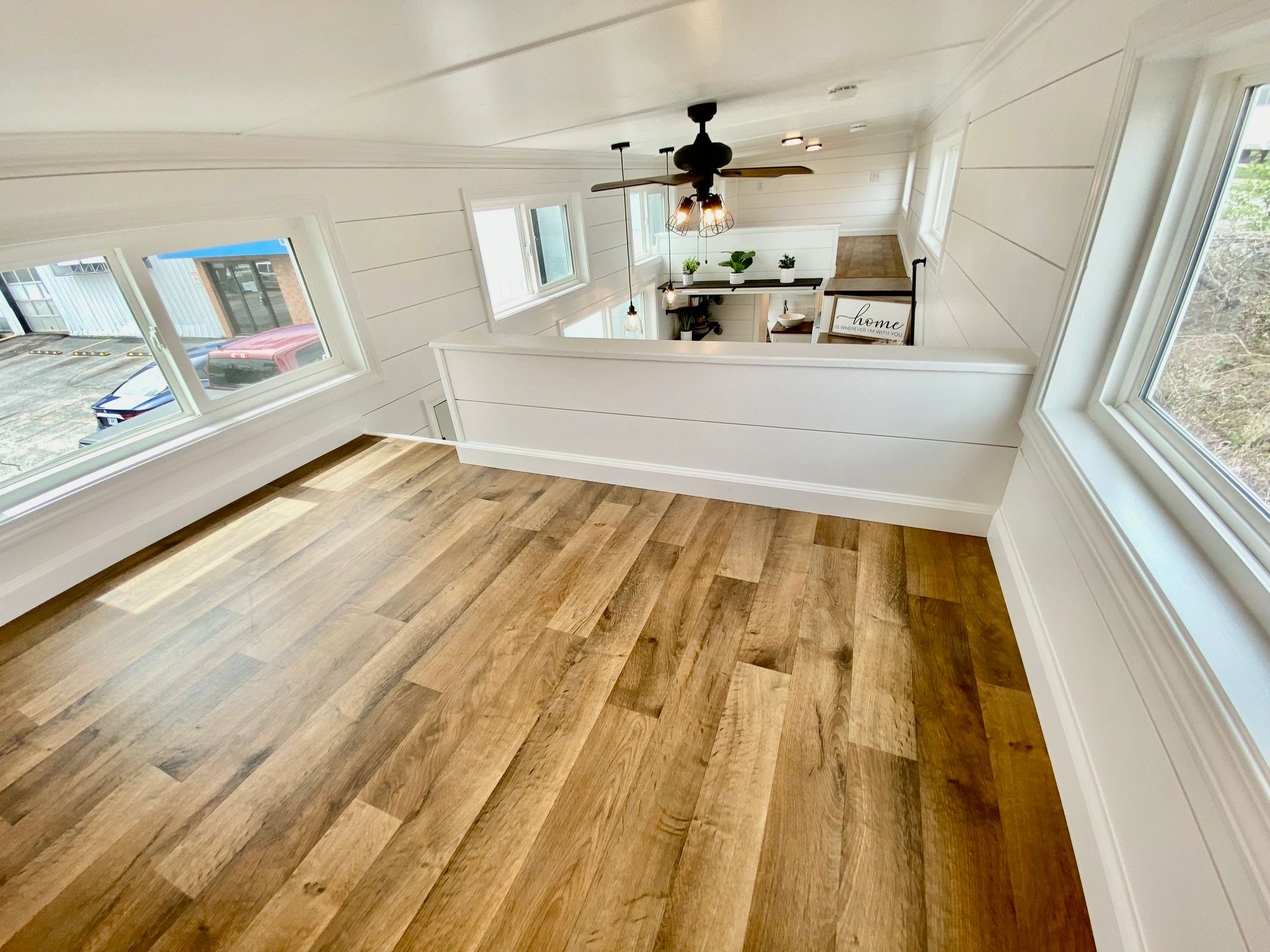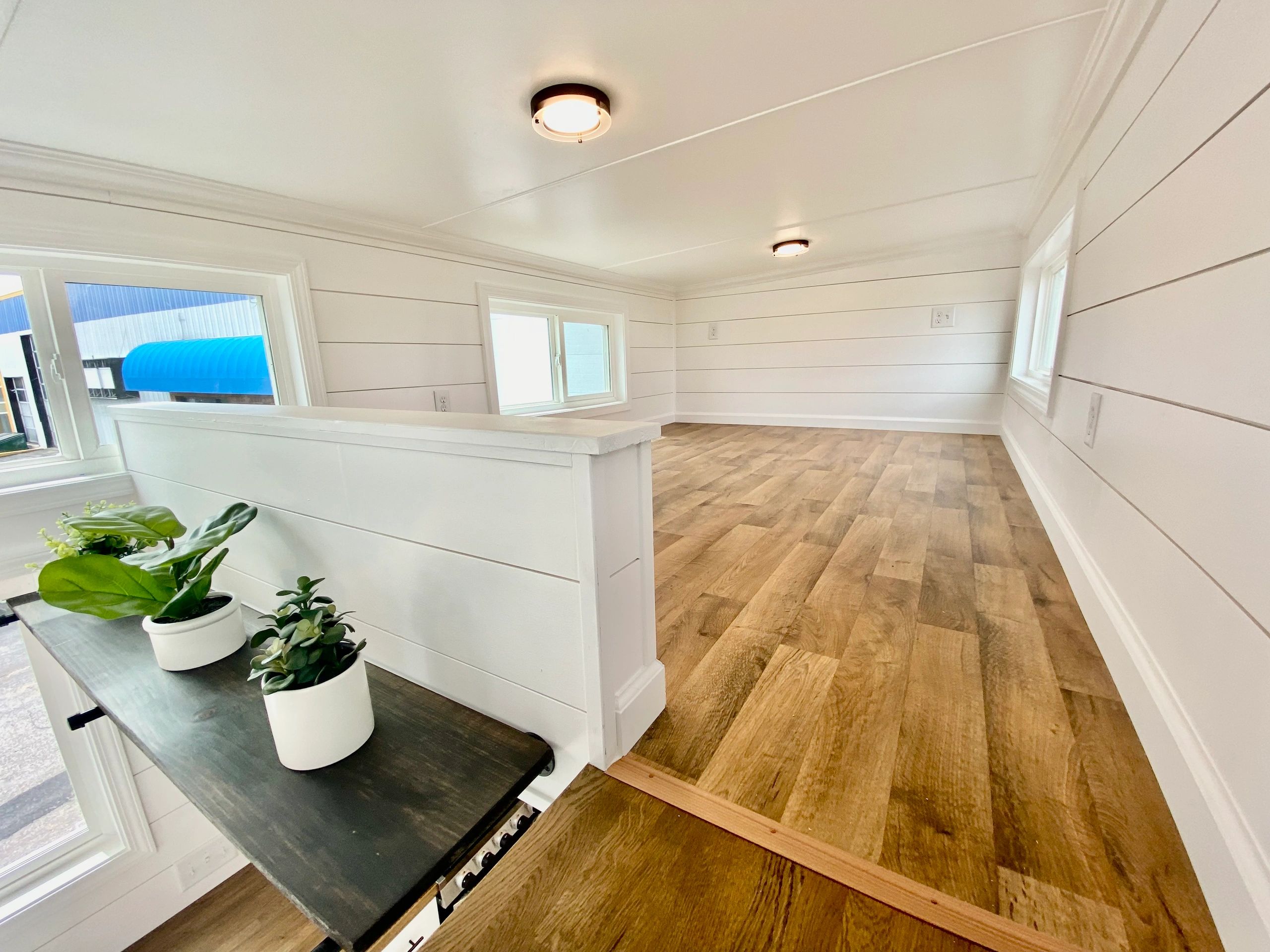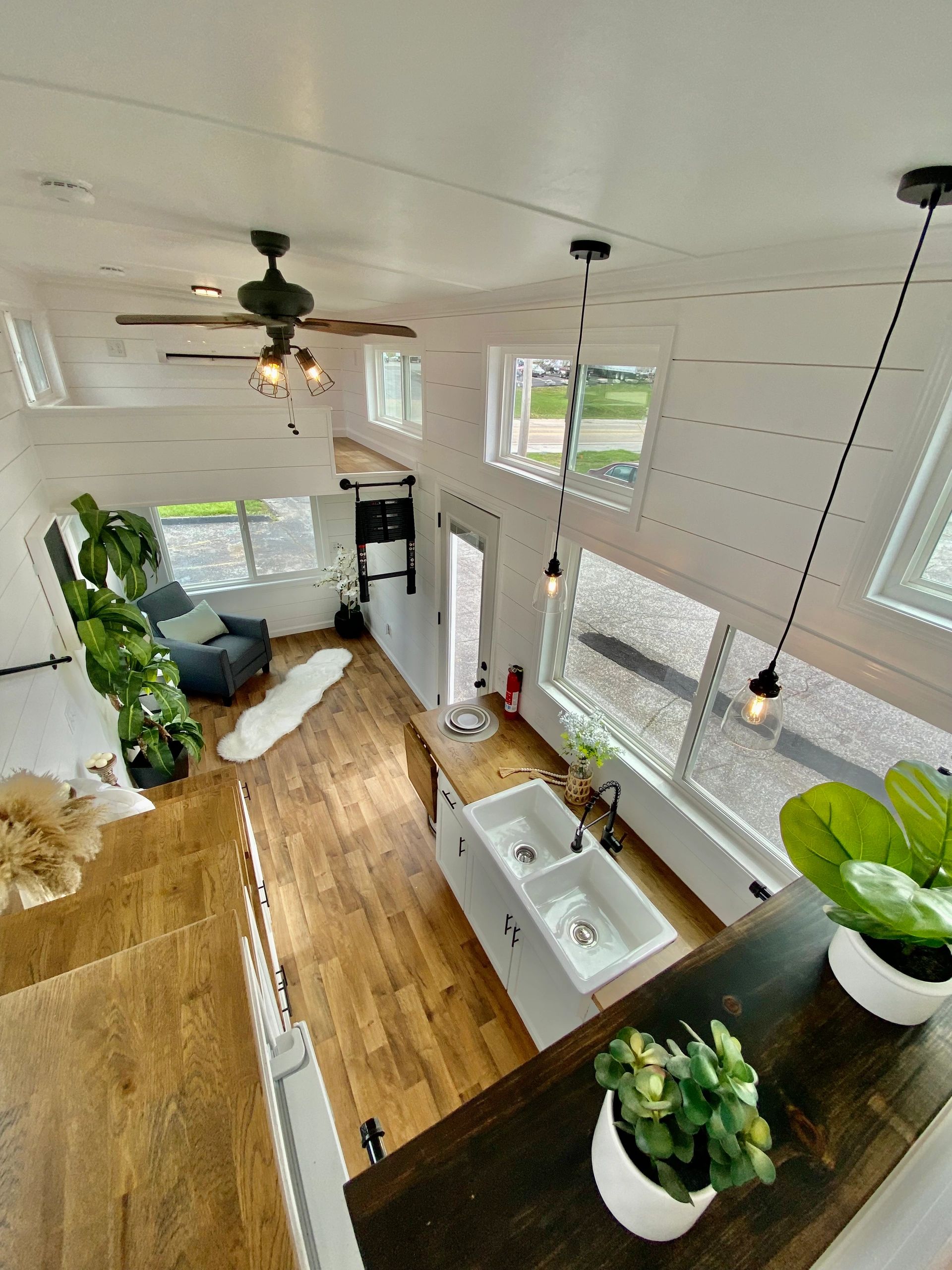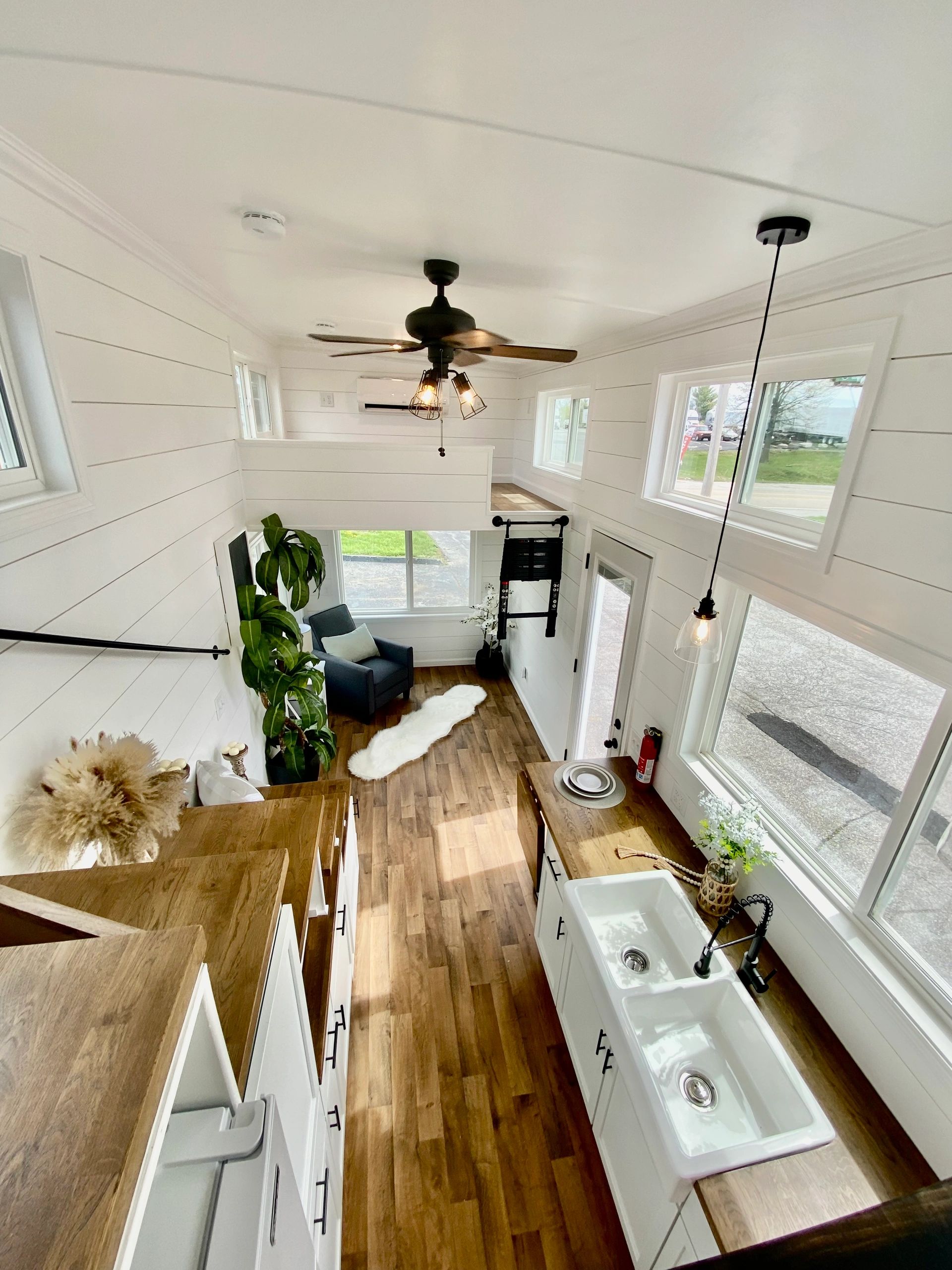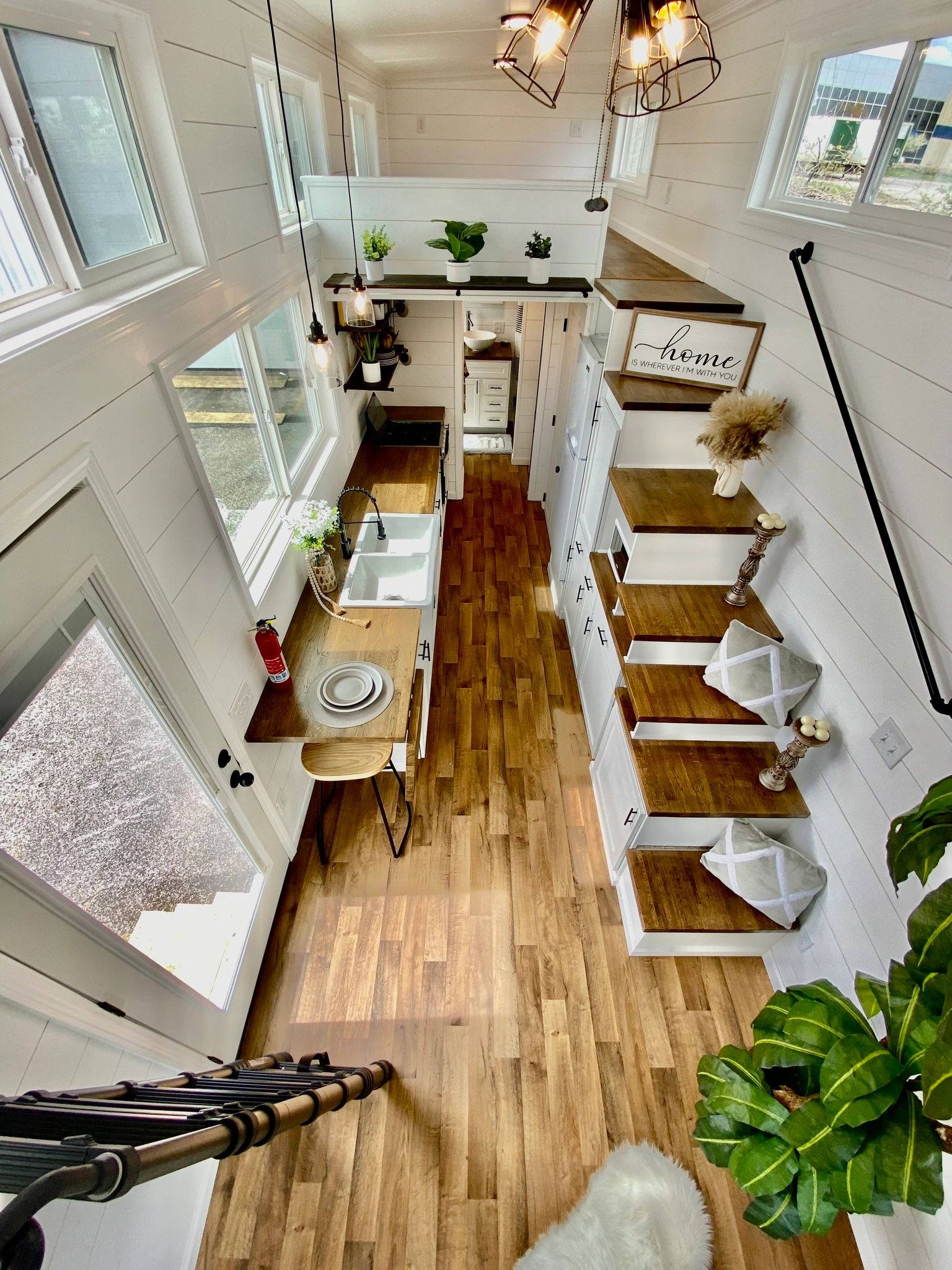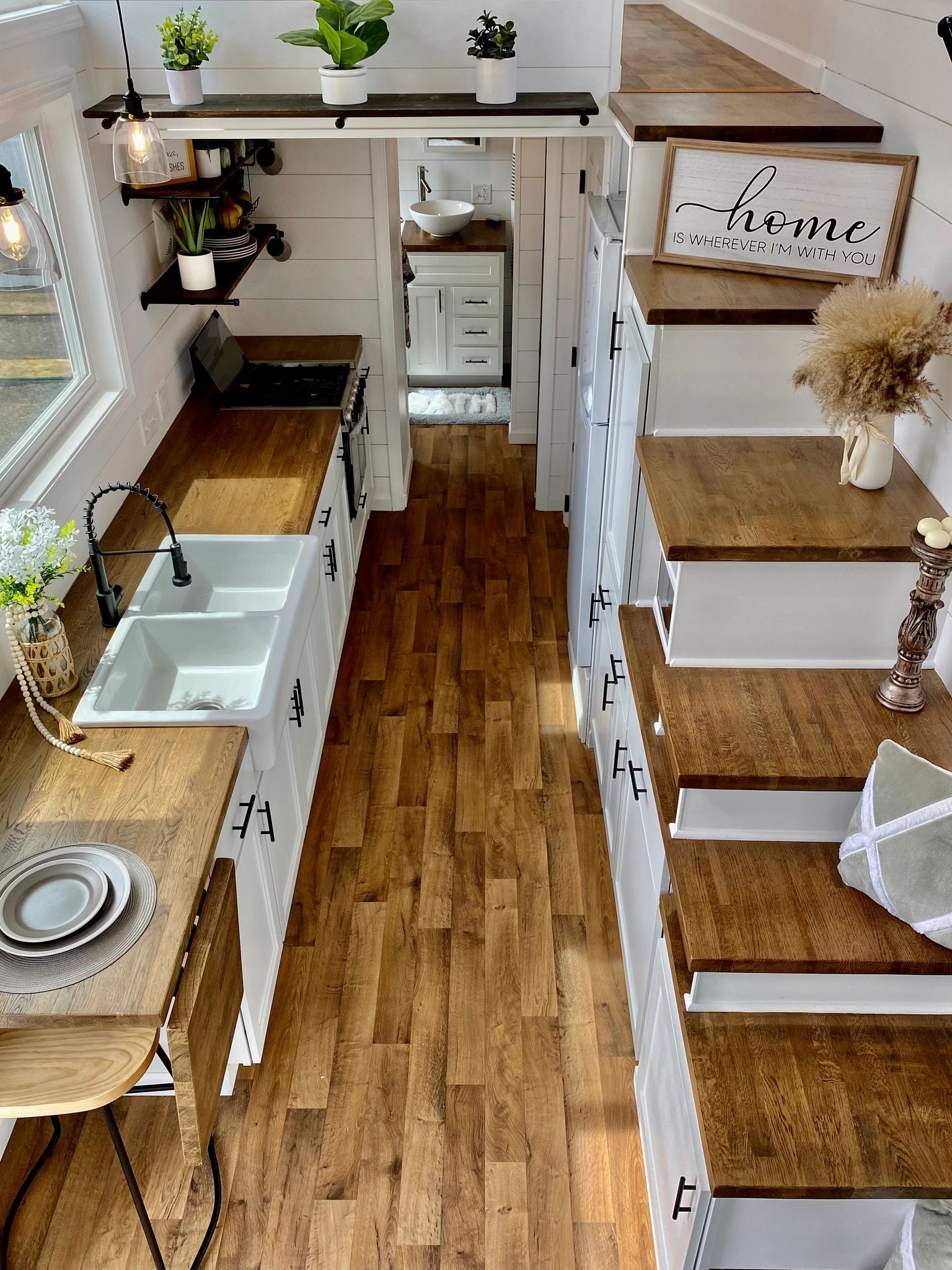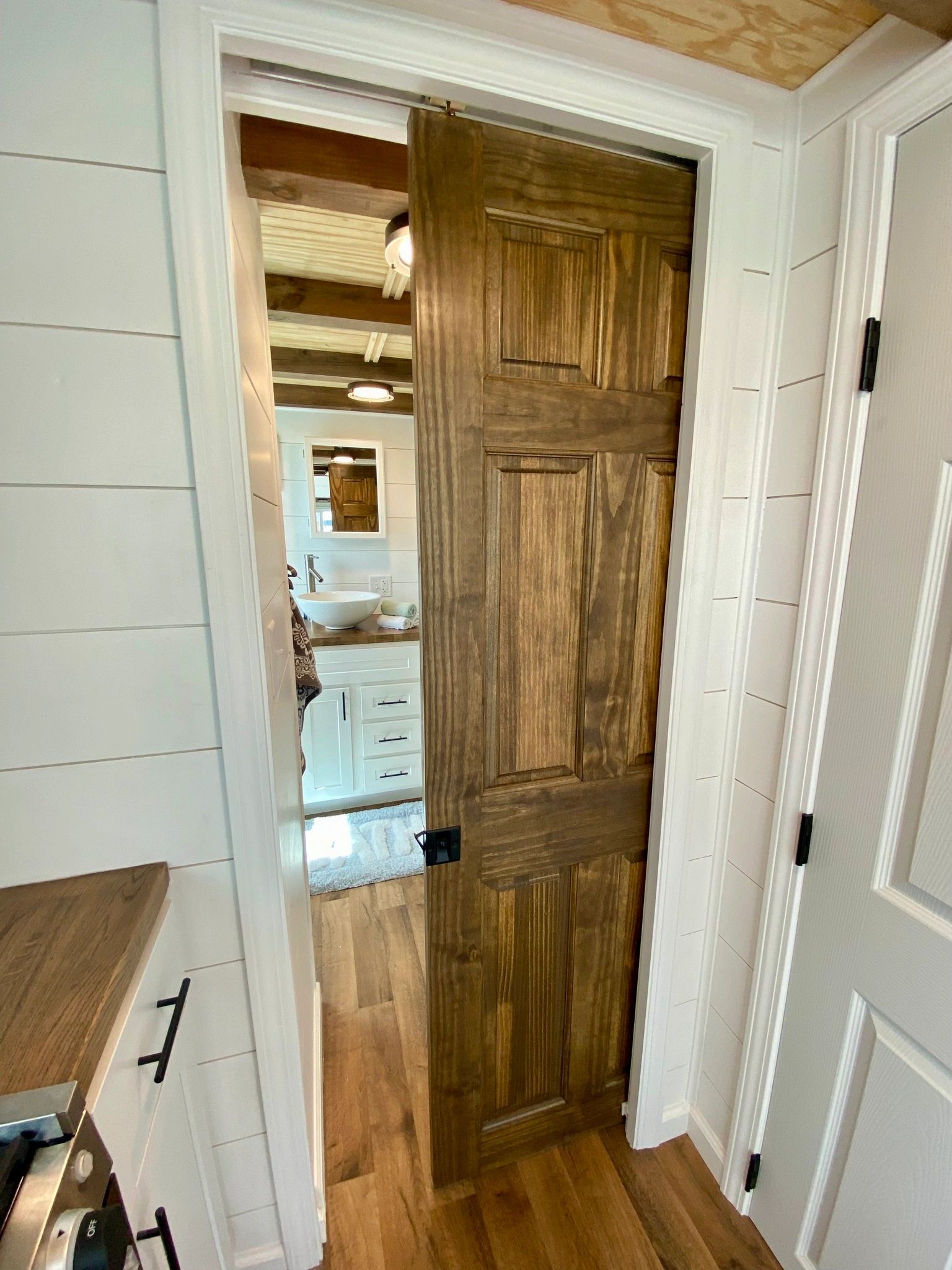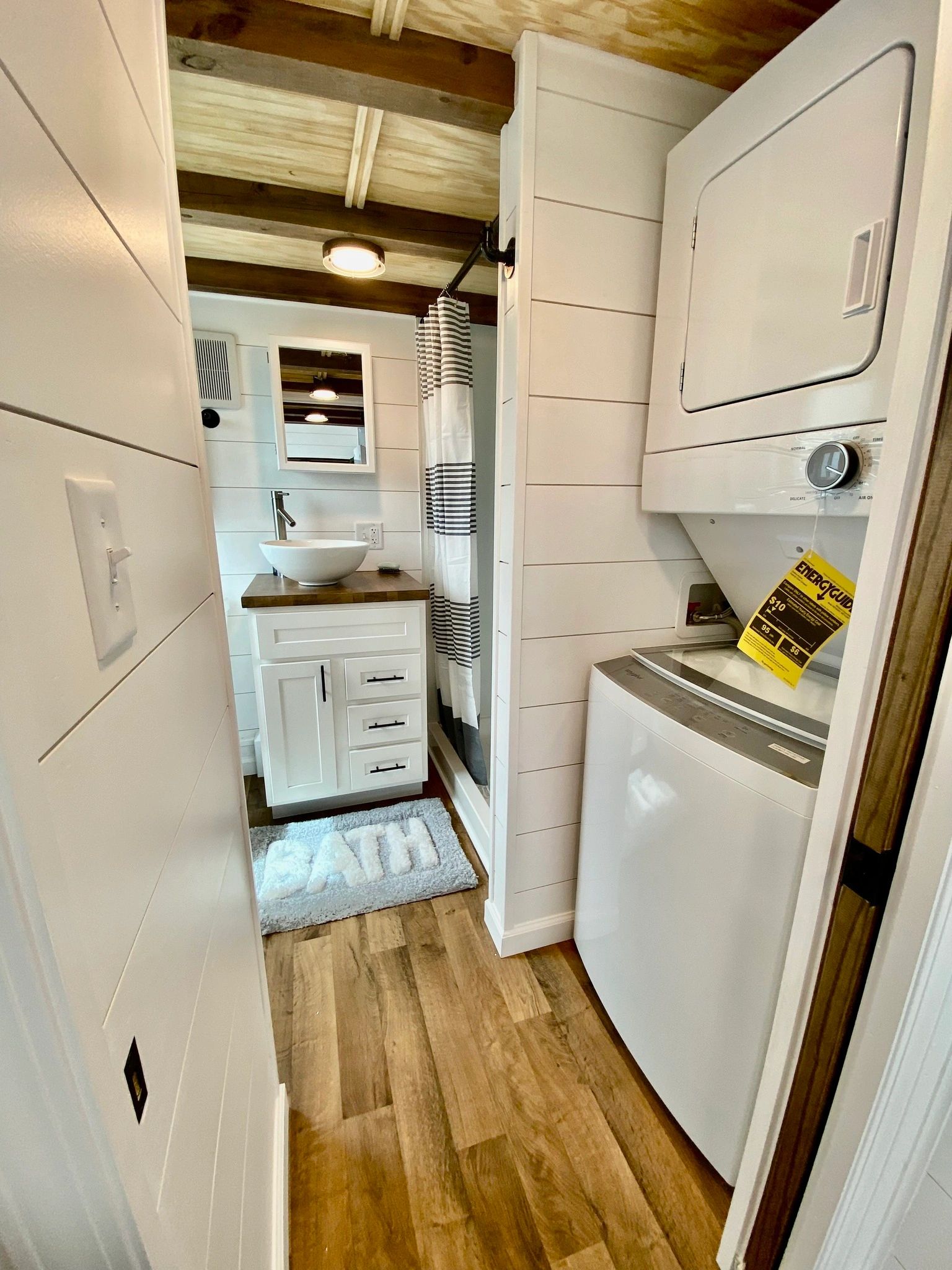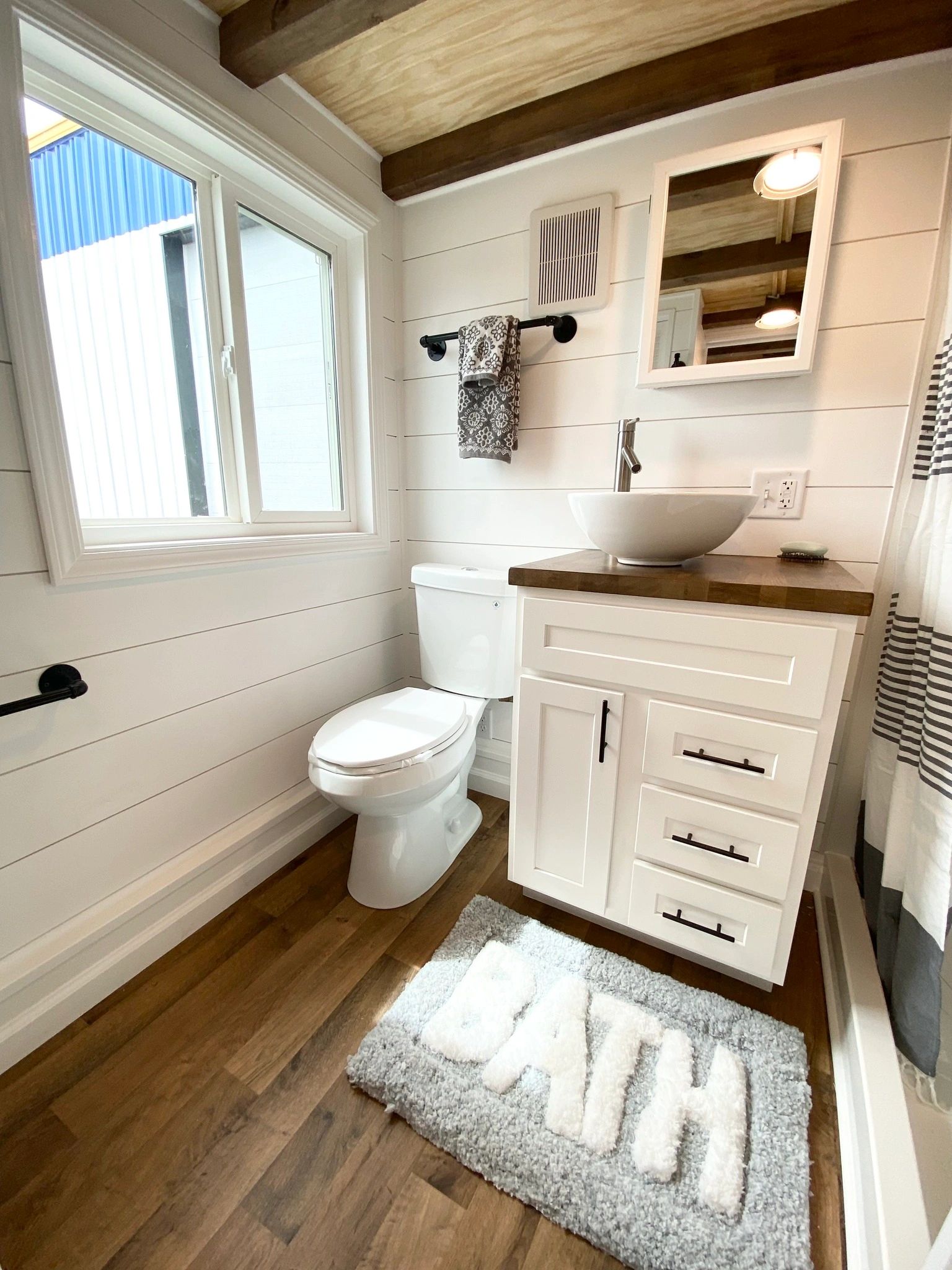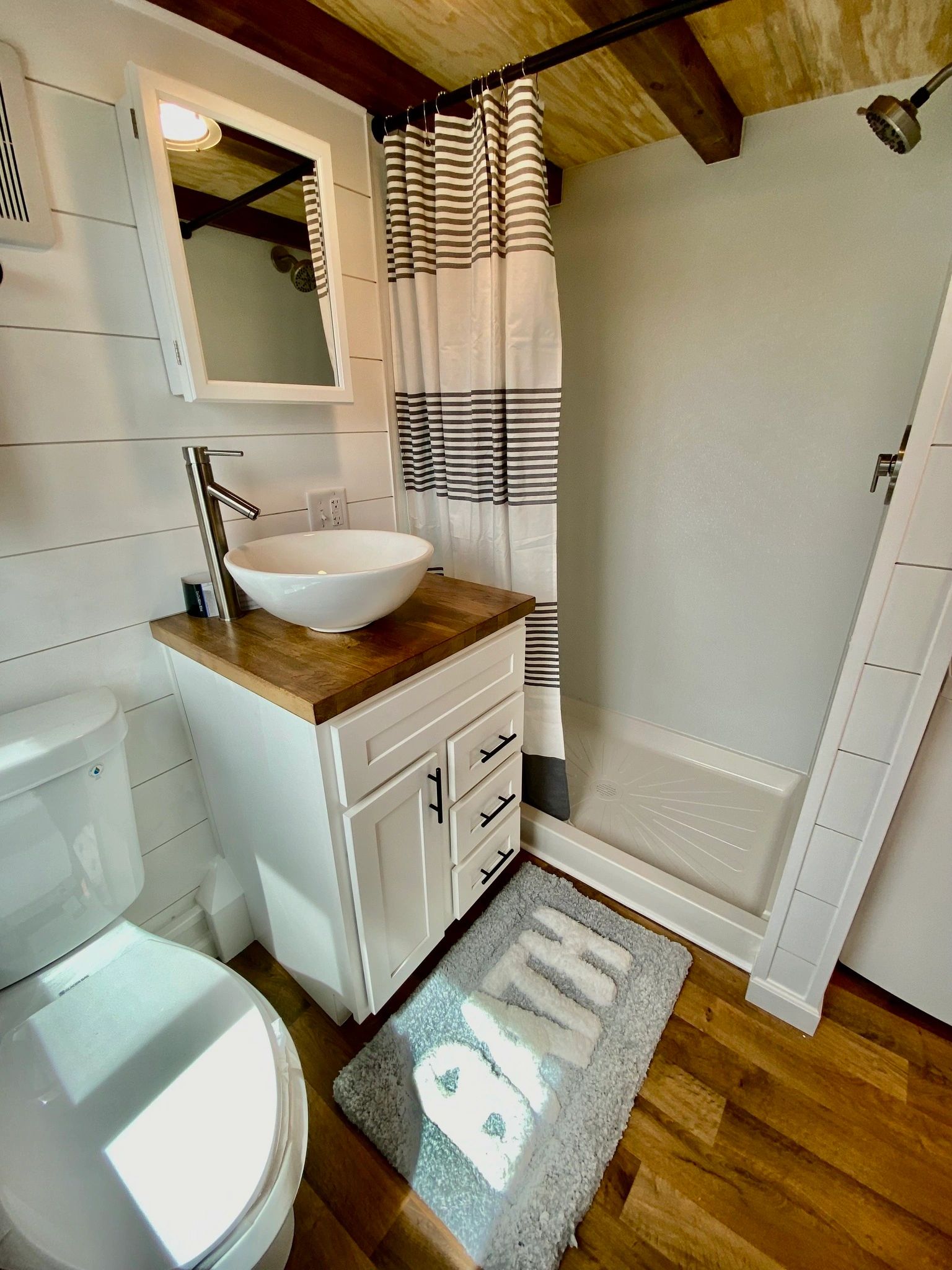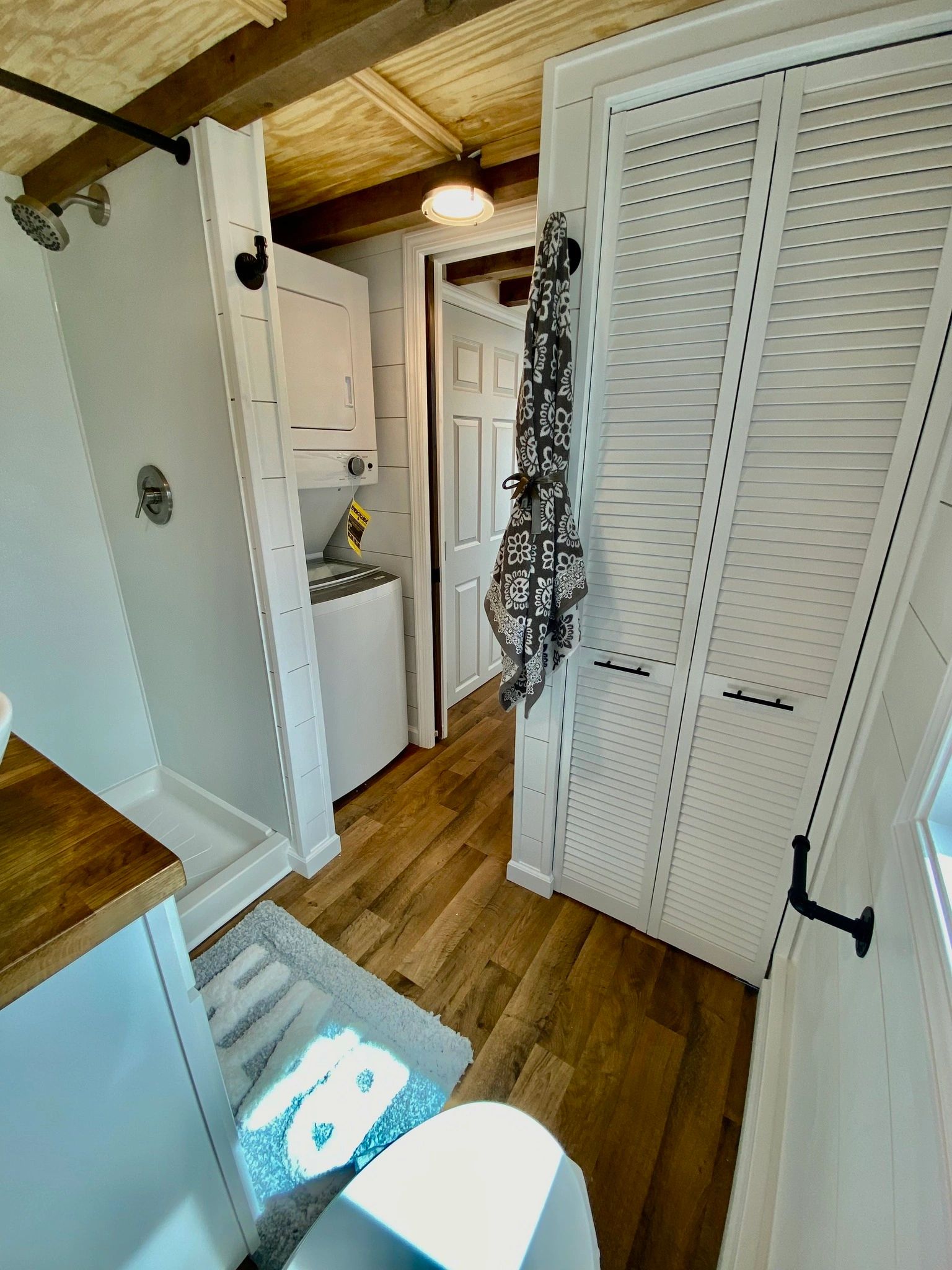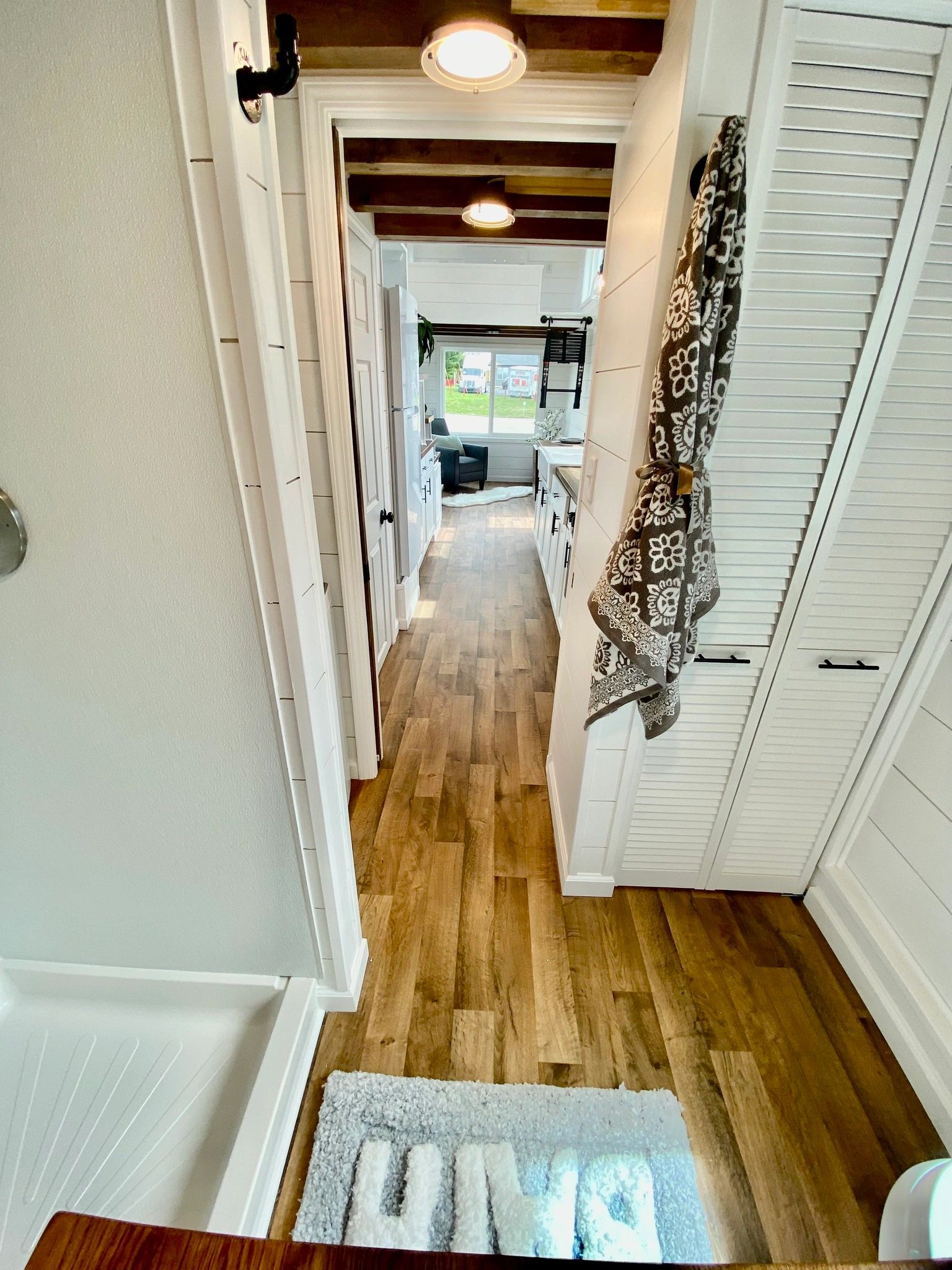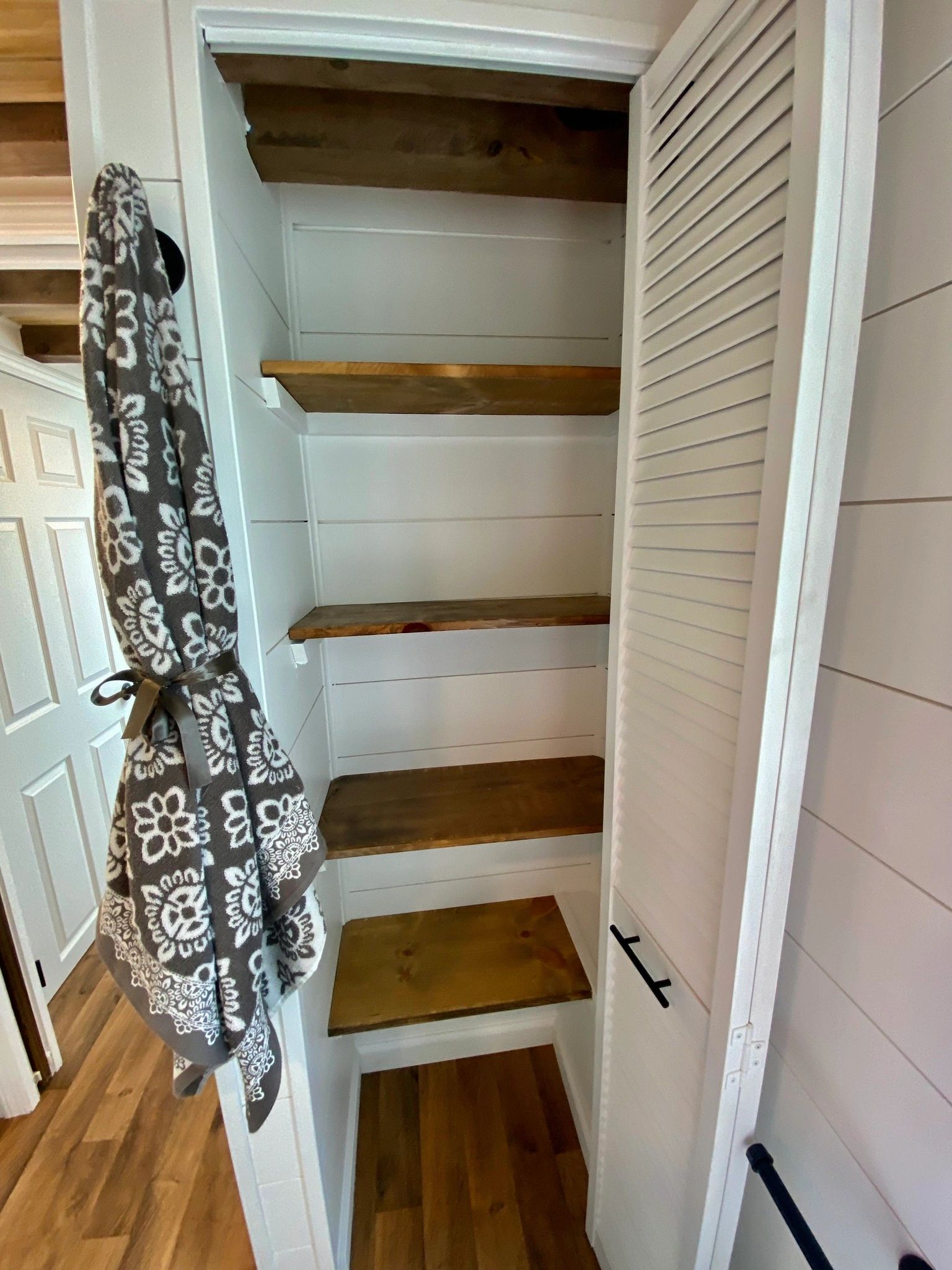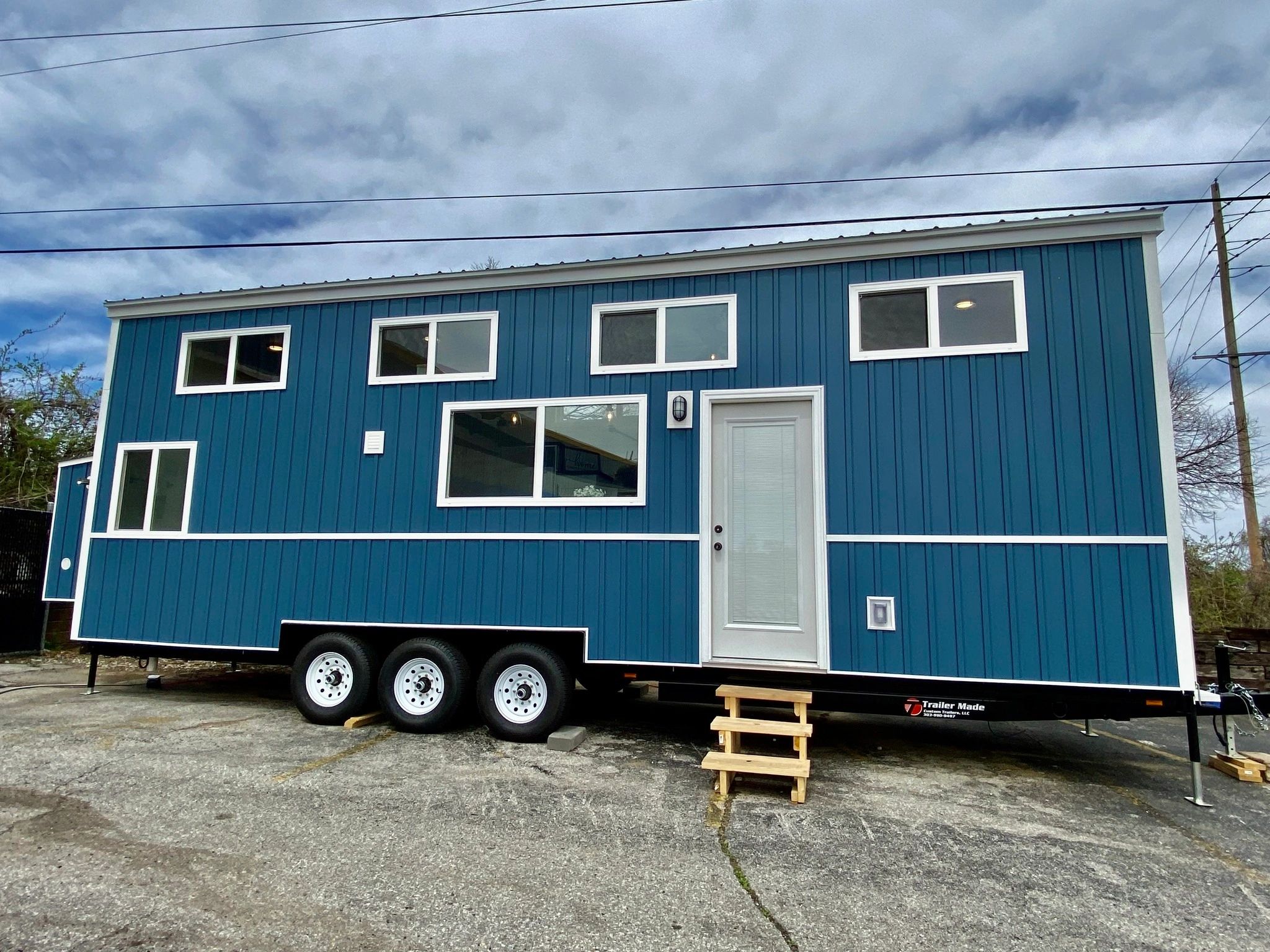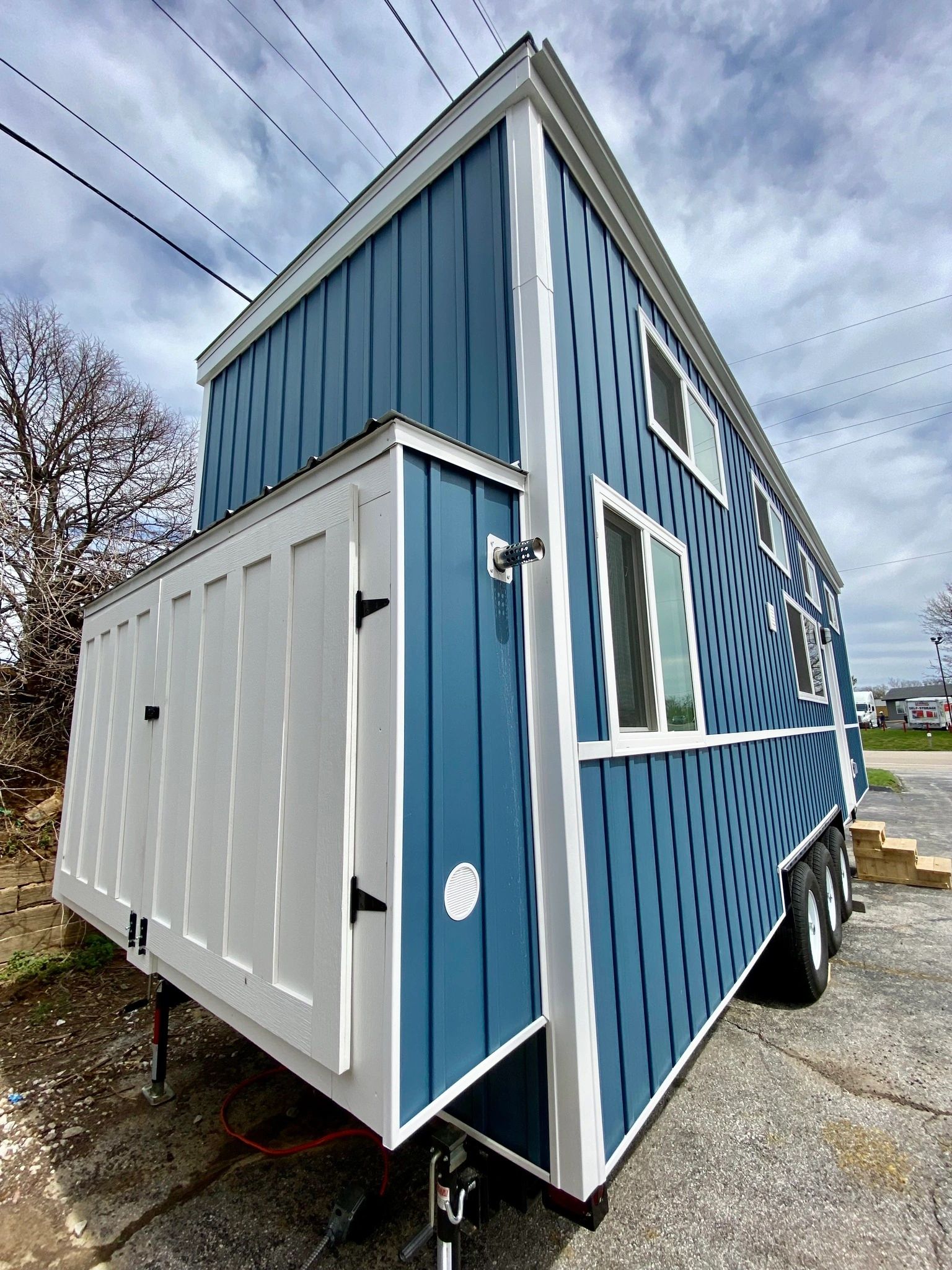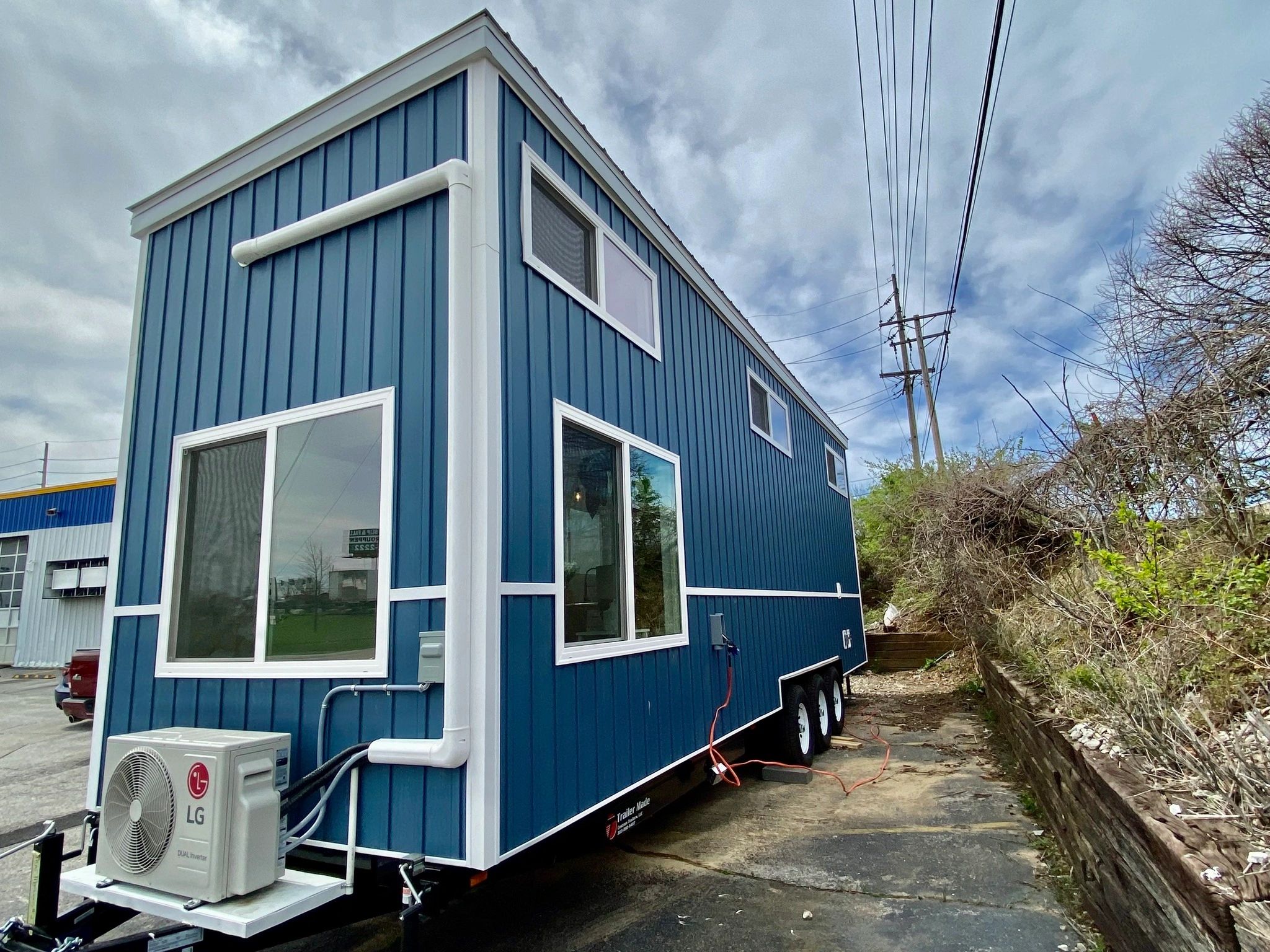 Reviews