The Lodge
MORE PHOTOS AFTER DESCRIPTION (SCROLL DOWN)....


The Lodge
 
Certified Home
248 square feet of living space

Home Measures 8' wide x 20' long x 13'6" tall

Trailer size: 8'x 20' double axle trailer (14,000 lbs axels) . 5 1/2" x 3/8" thick steel frame, with trailer brakes.

Sheet metal installed on trailer floor frame to protect Tiny House from all weather elements and critters.

All framing reinforced with 1/2" bolts at corners and base plates.

All 2x4 studs reinforced with hurricane straps.

All 2x6 roof trusses are secured with metal hurricane ties. 

All exterior plywood wrap glued and nailed to studs.

R13 insulation in the walls, R21 insulation in the ceiling and floor

All water lines are run on the interior of the tiny home (hidden), to prevent from freezing and breaking.

All PVC grey water drain pipes are stubbed out to bottom exterior of home.  Sewer truck will need to be provided and installed by client or third party.

50 AMP service (optional 100 amp service available).

All plug in receptacles are 12/2 20 AMP wire throughout home approx every 6' per NOAH code.

All lighting are fixtures are LED lighting.
Heat & A/C
Mitsubishi electric Mini Split System installed in guest loft with condenser on tongue of trailer
Exterior features 
maintenance free vinyl board and baton siding, and  galvanized corrugated metal, with a metal roof.
2 loft areas
1 Master Loft fits a king size bed
1 Guest Loft fits a twin size.  
(portable telescopic ladder to guest loft or custom ladder to hang on wall next to guest loft can be added as an optional item)

Bathroom features
36" shower with shower curtain and liner, toilet, and vanity. Two-tier custom built black pipe towel rack and toilet paper holder.  Wooden barn door.


Kitchen features 
7.3 cu ft refrigerator, full  size sink, full size white cabinets, microwave, Cuisinart portable two burner cooktop, butcher block counter tops.

Living room features
Built in 25"x 74" sofa with 8" mattress included with two king pillows and 
storage underneath, flat screen TV, fold up table, ceiling fan, sliding barn door to bathroom.
Does not include utility hookup. Third party required to level home, anchor home, install main sewer trunk for grey water, connect electricity, water, and sewer.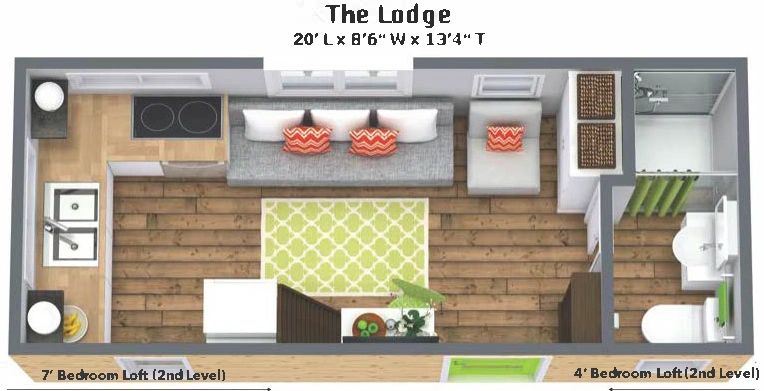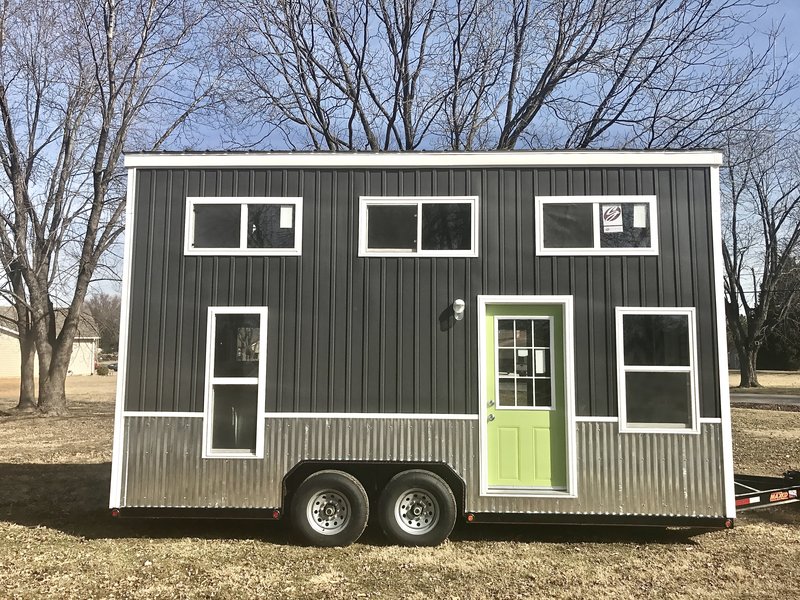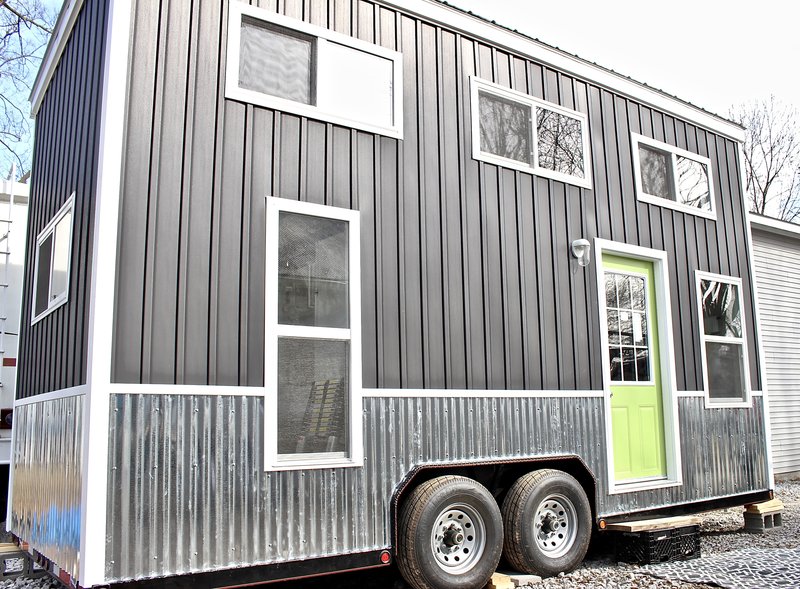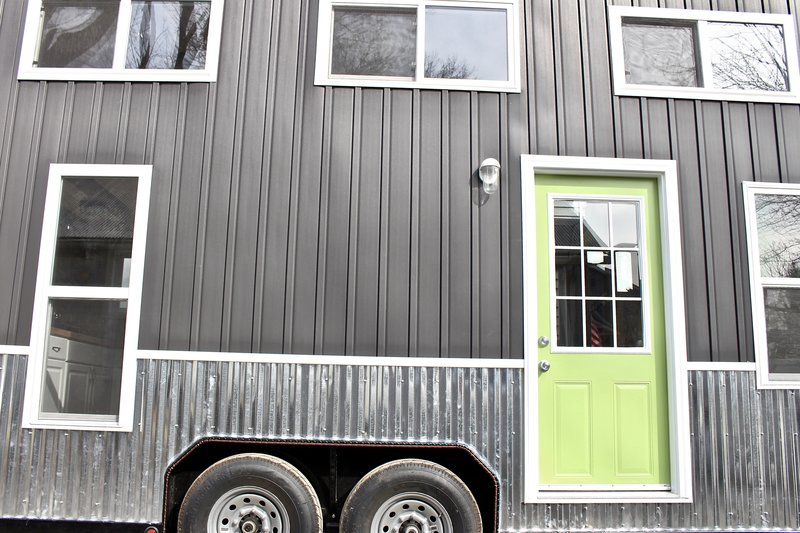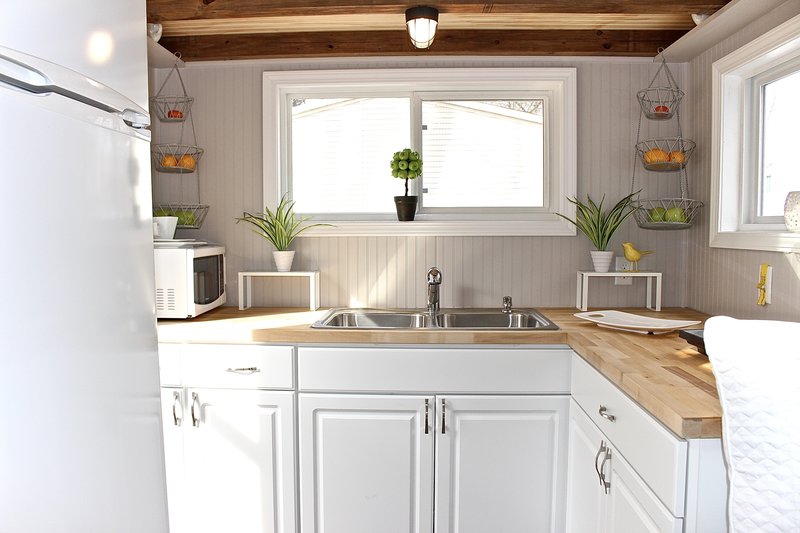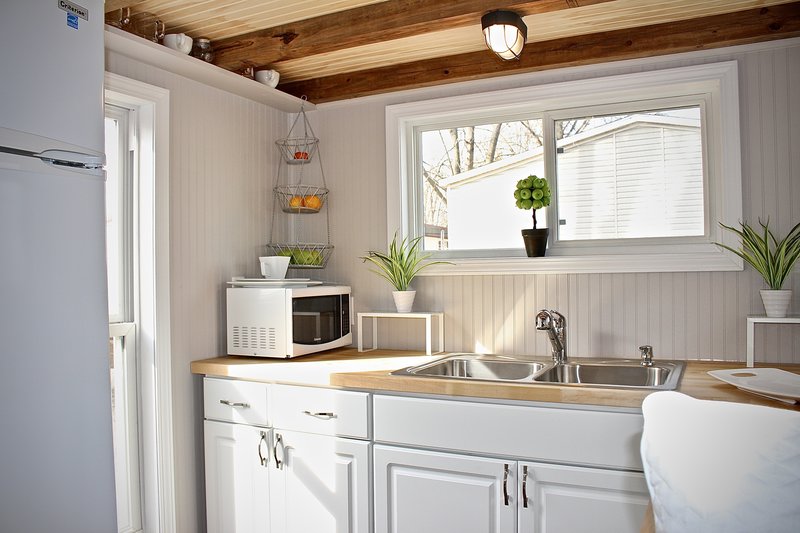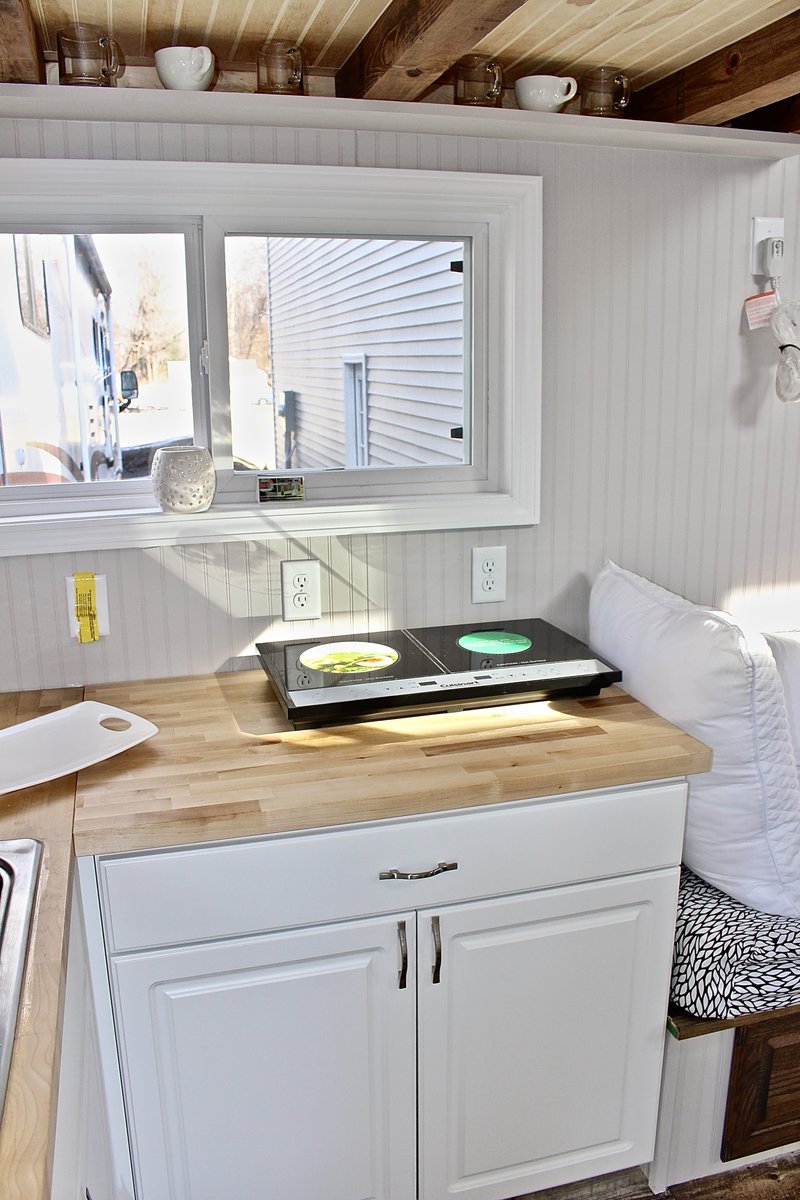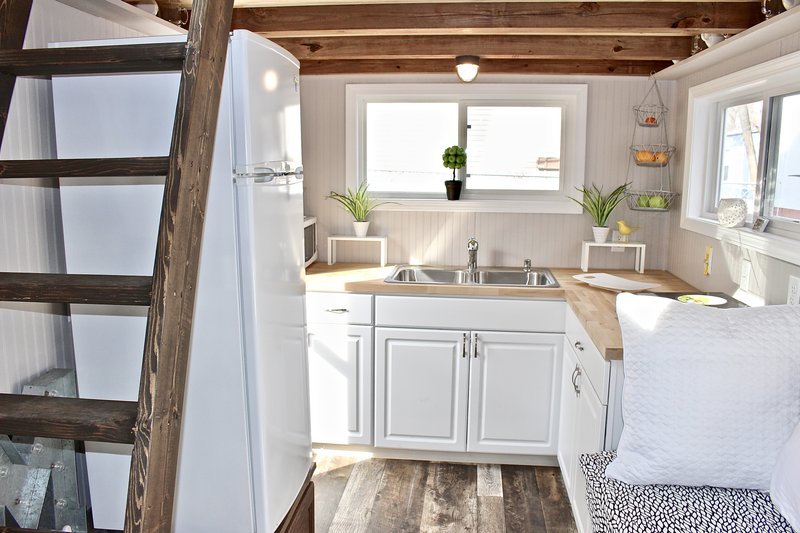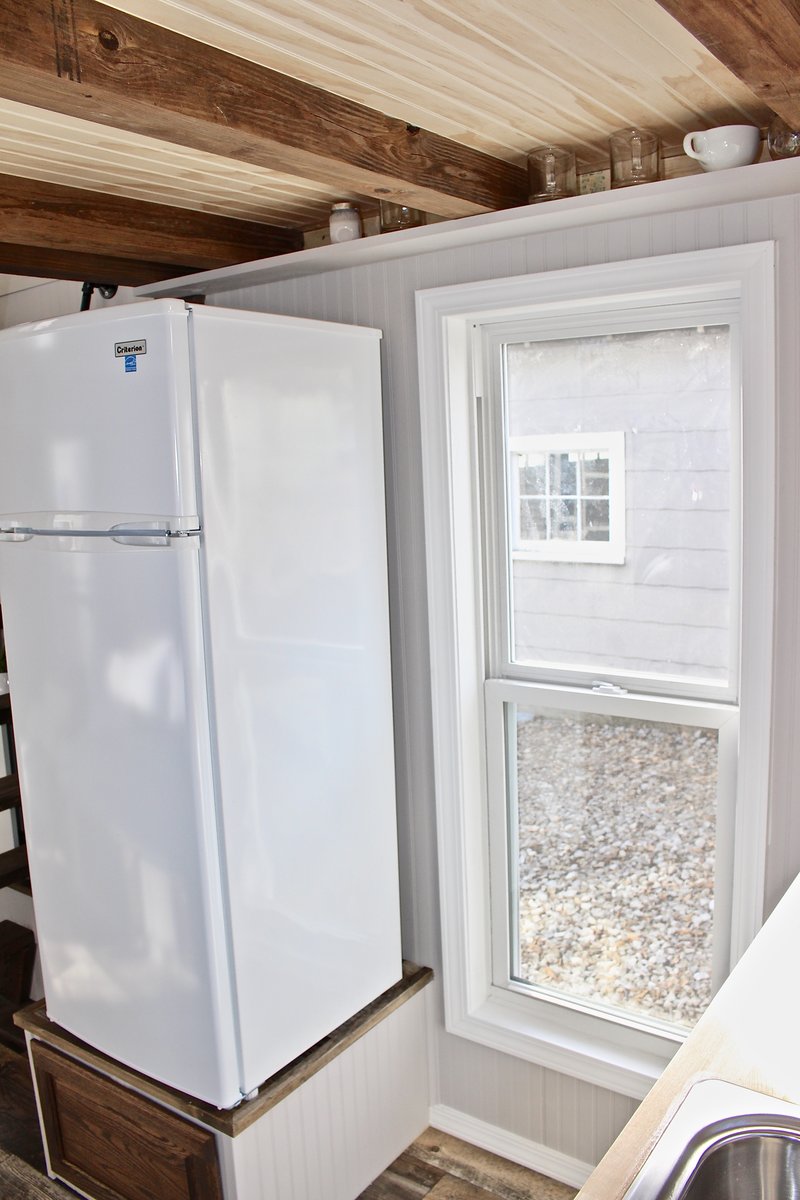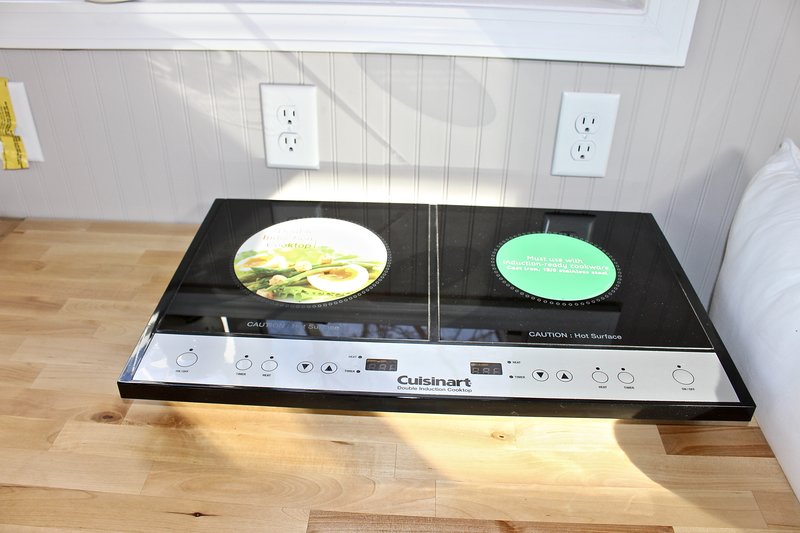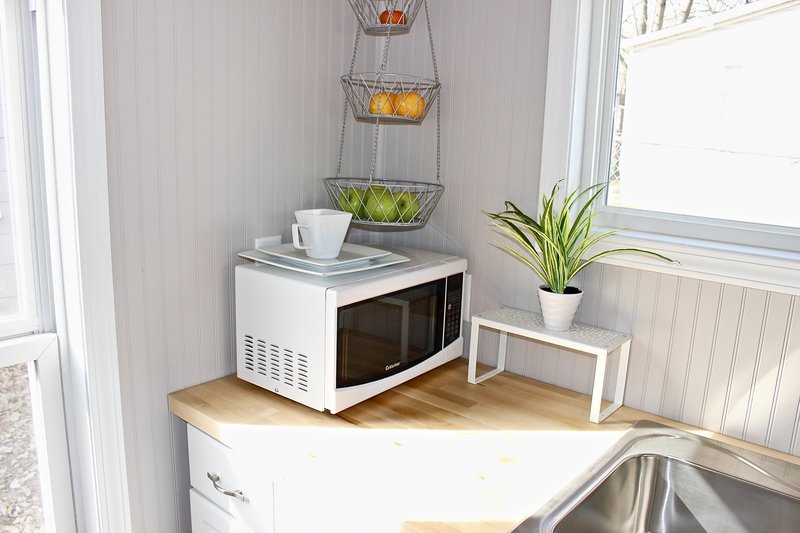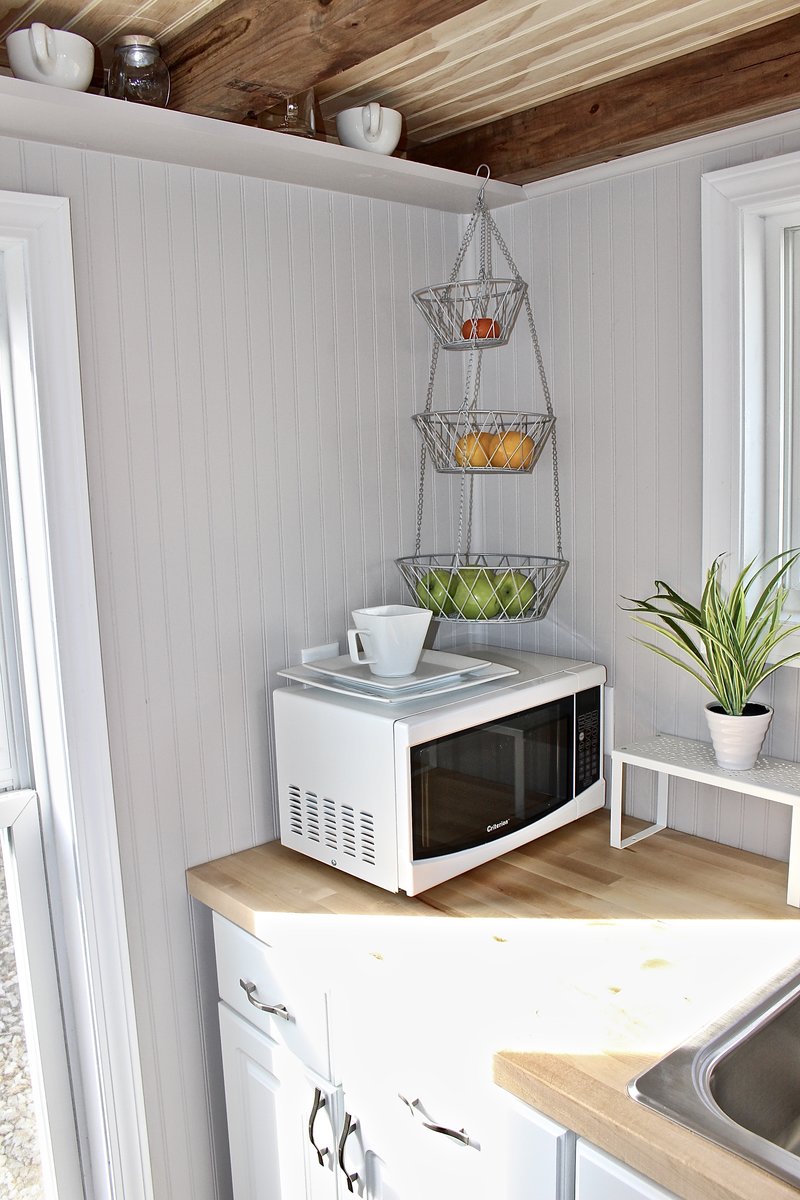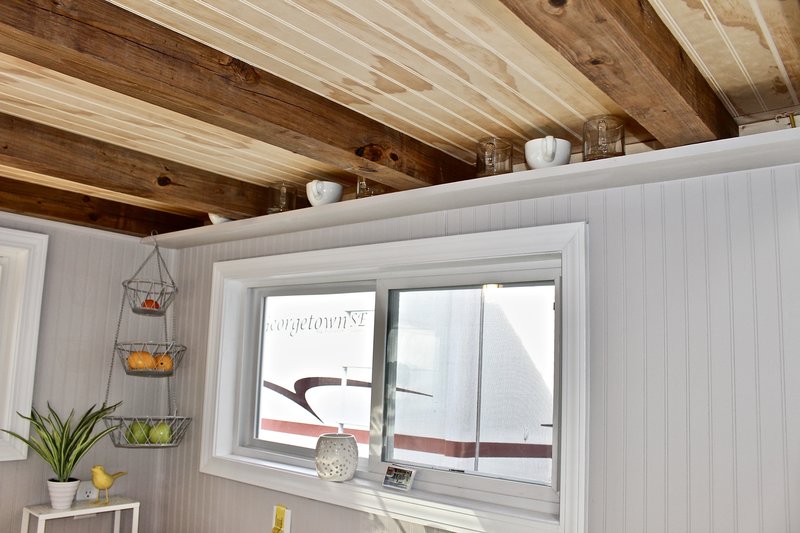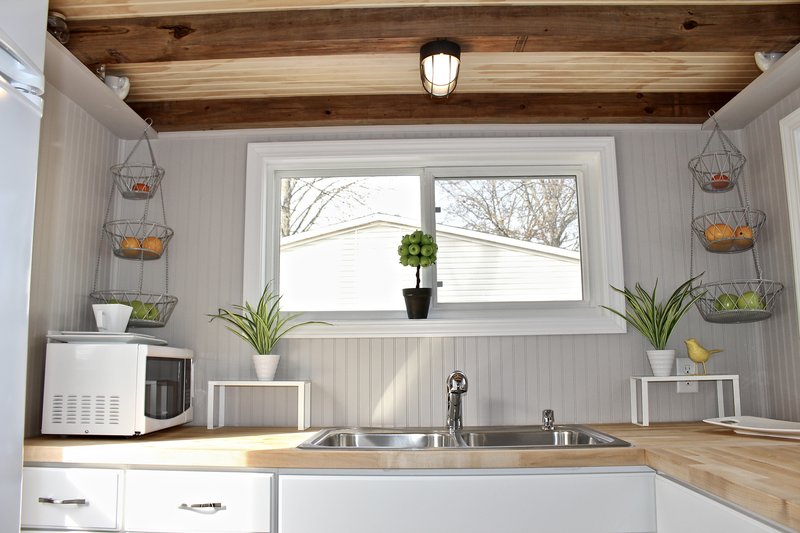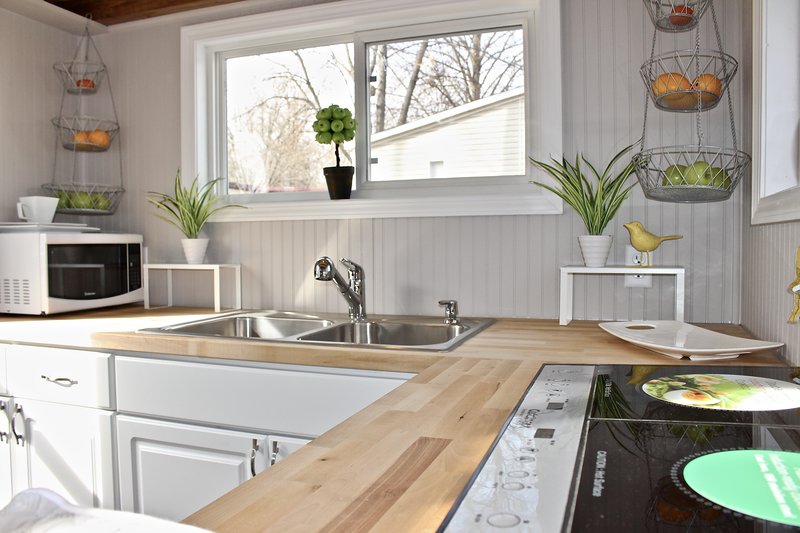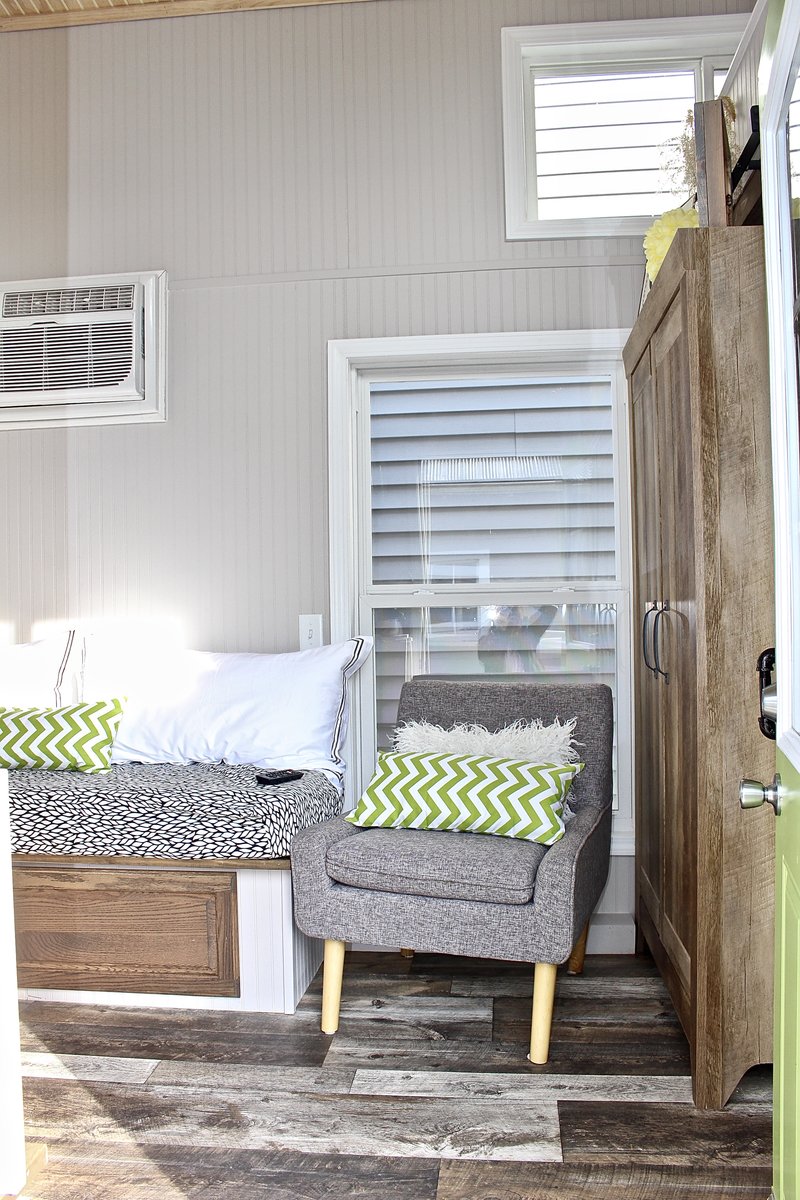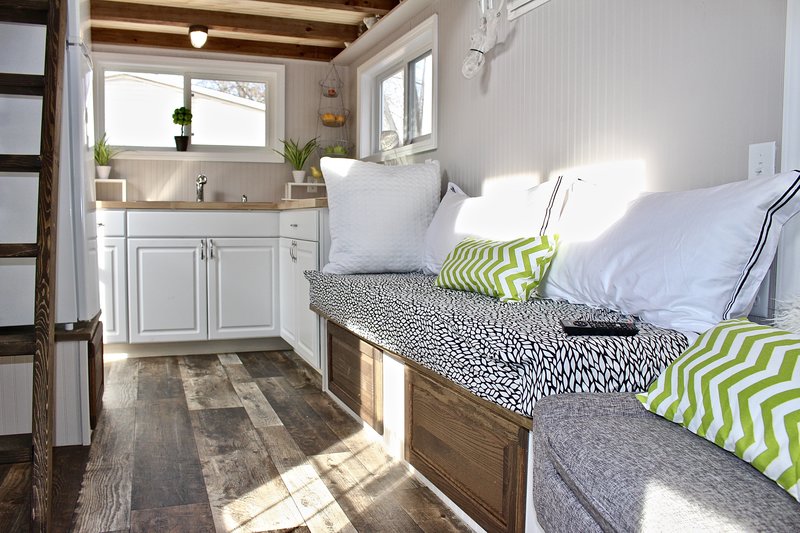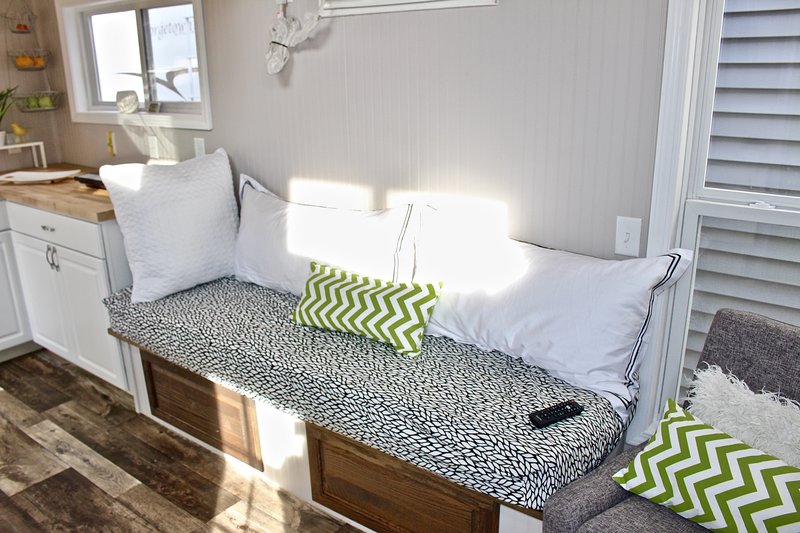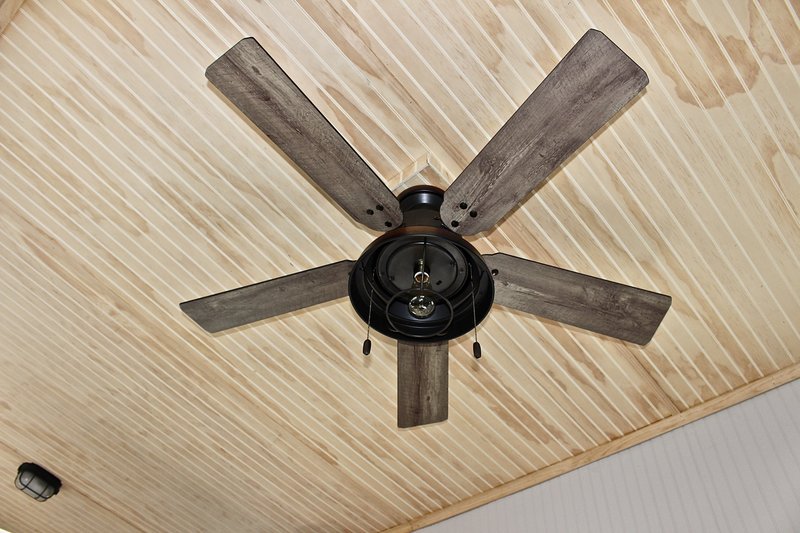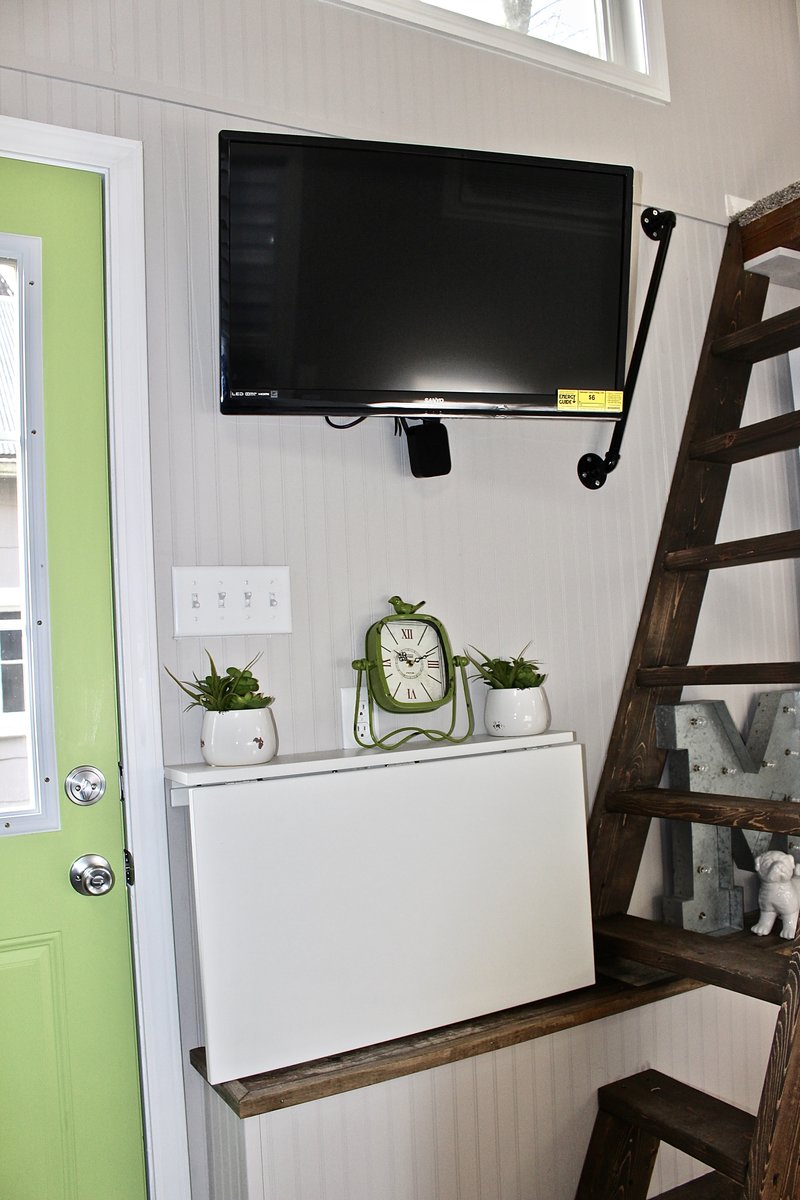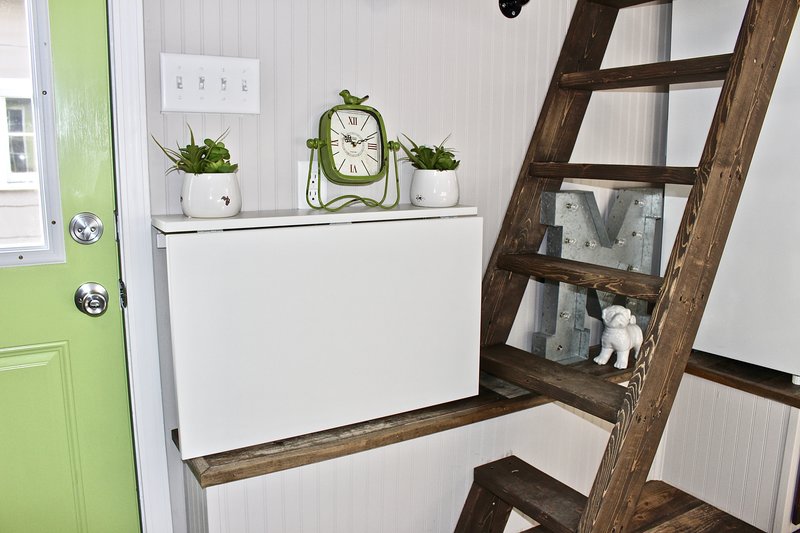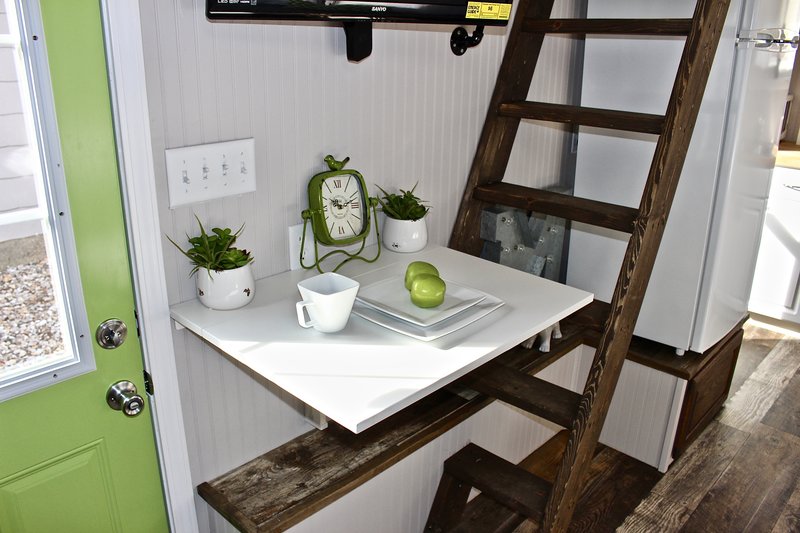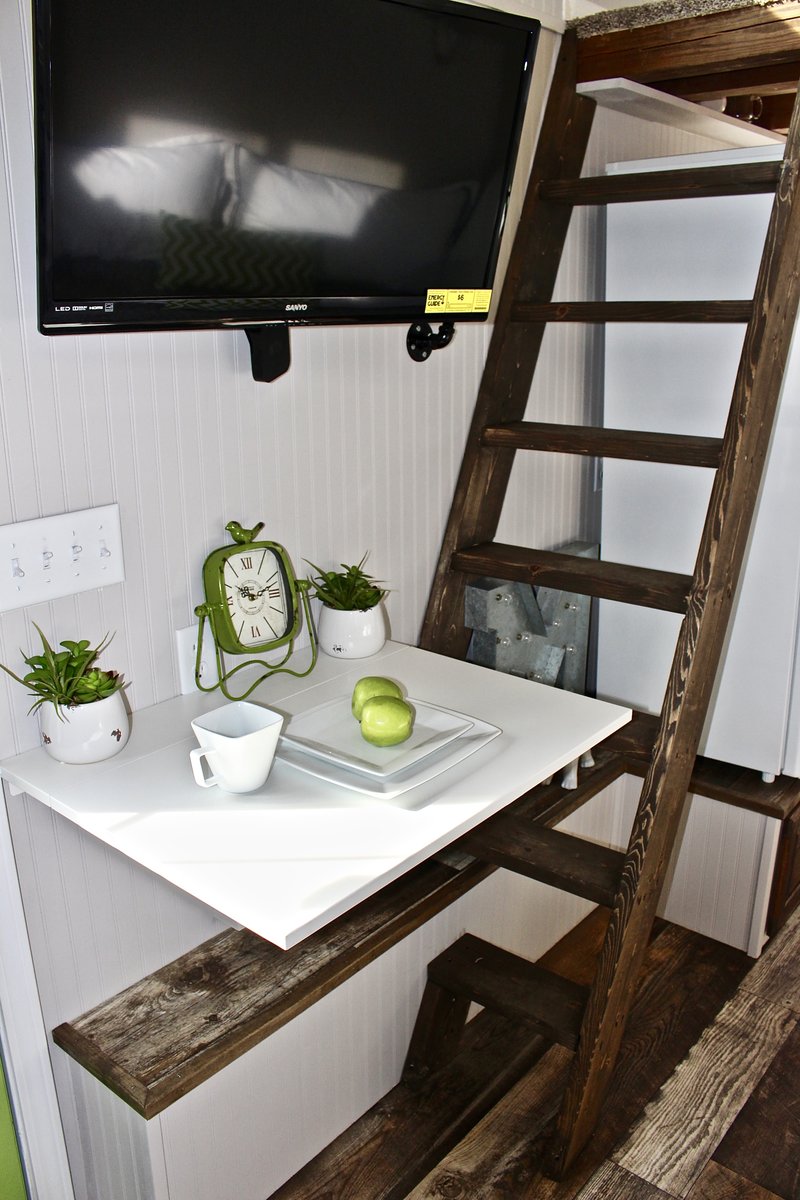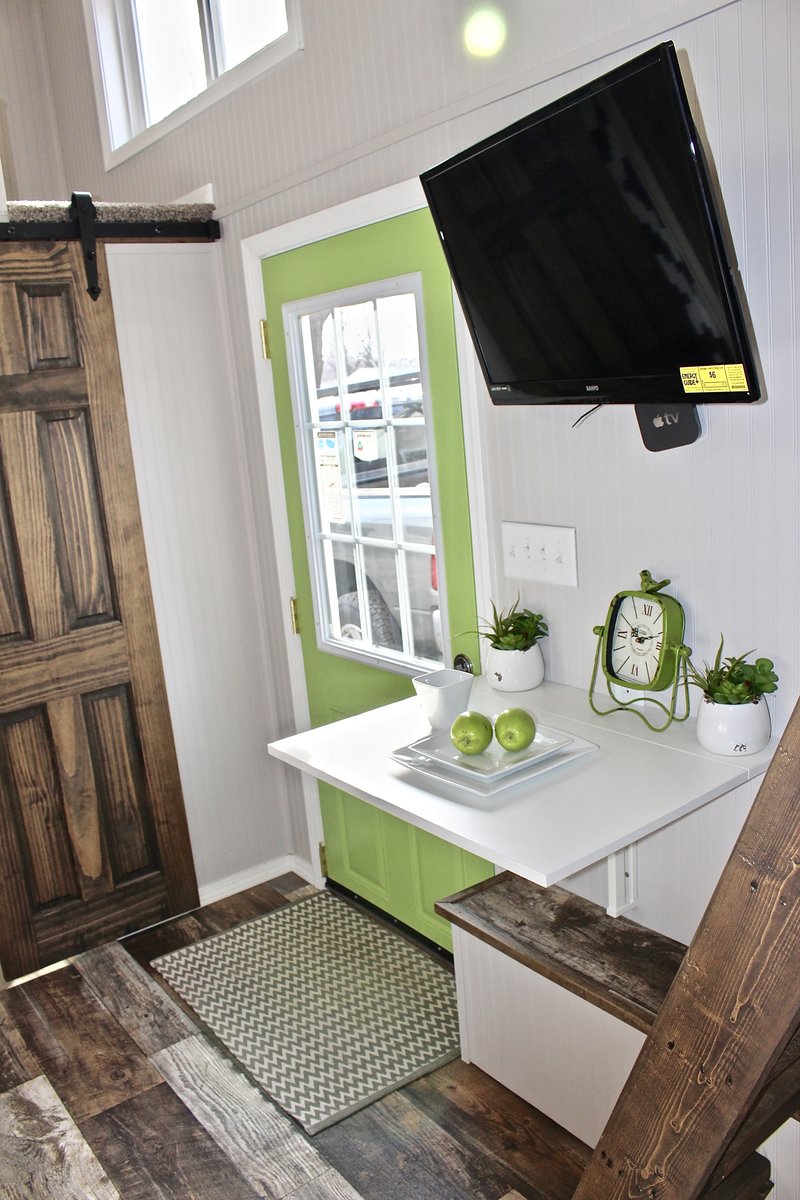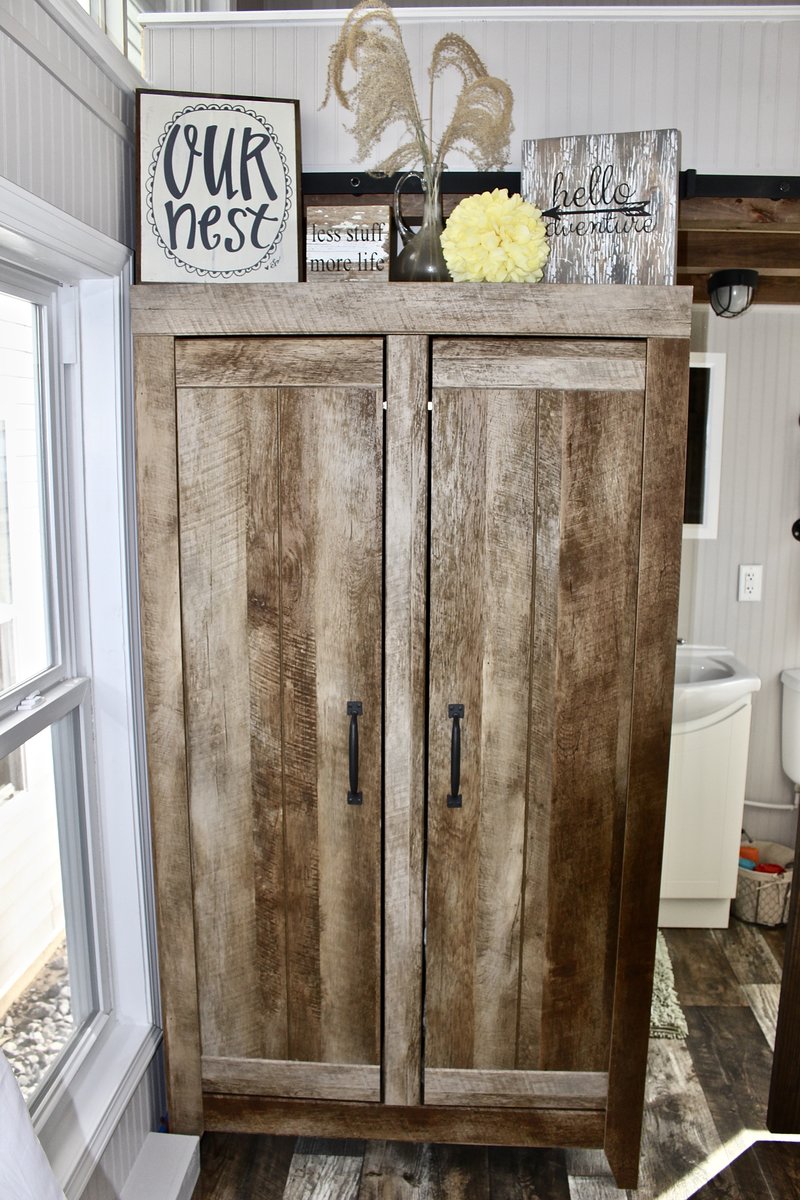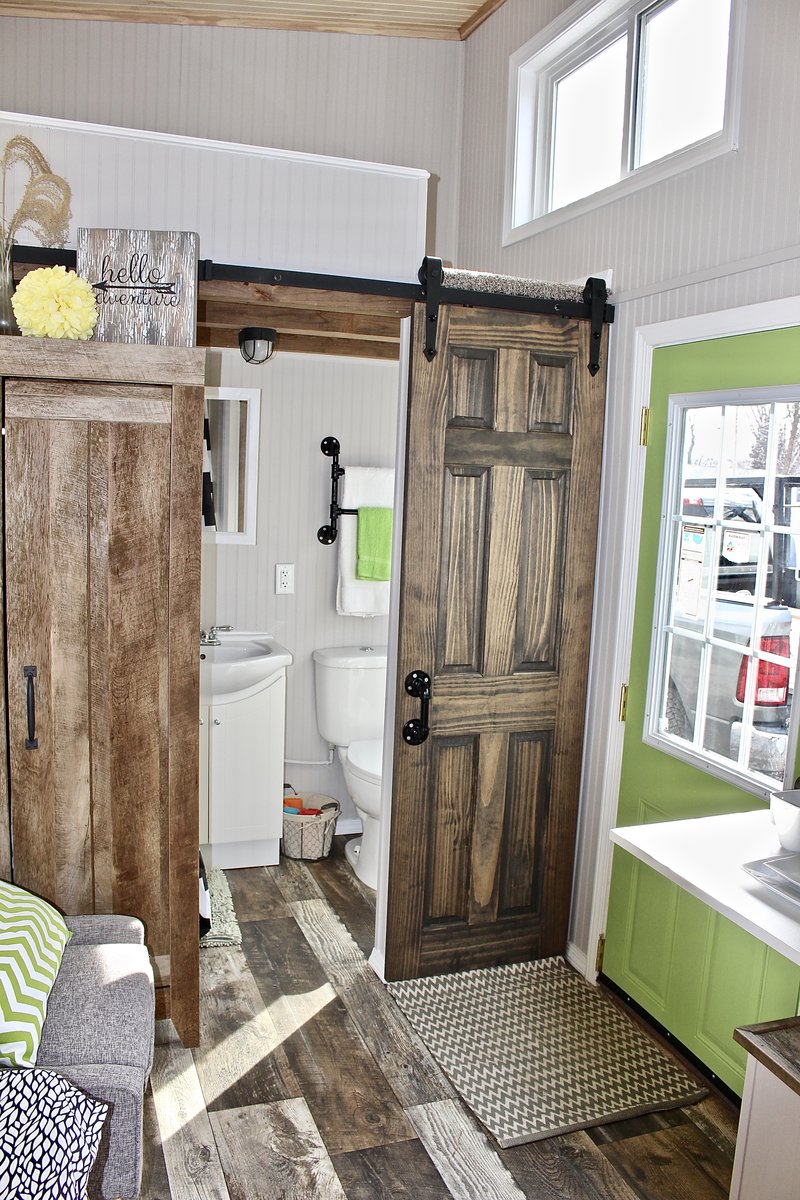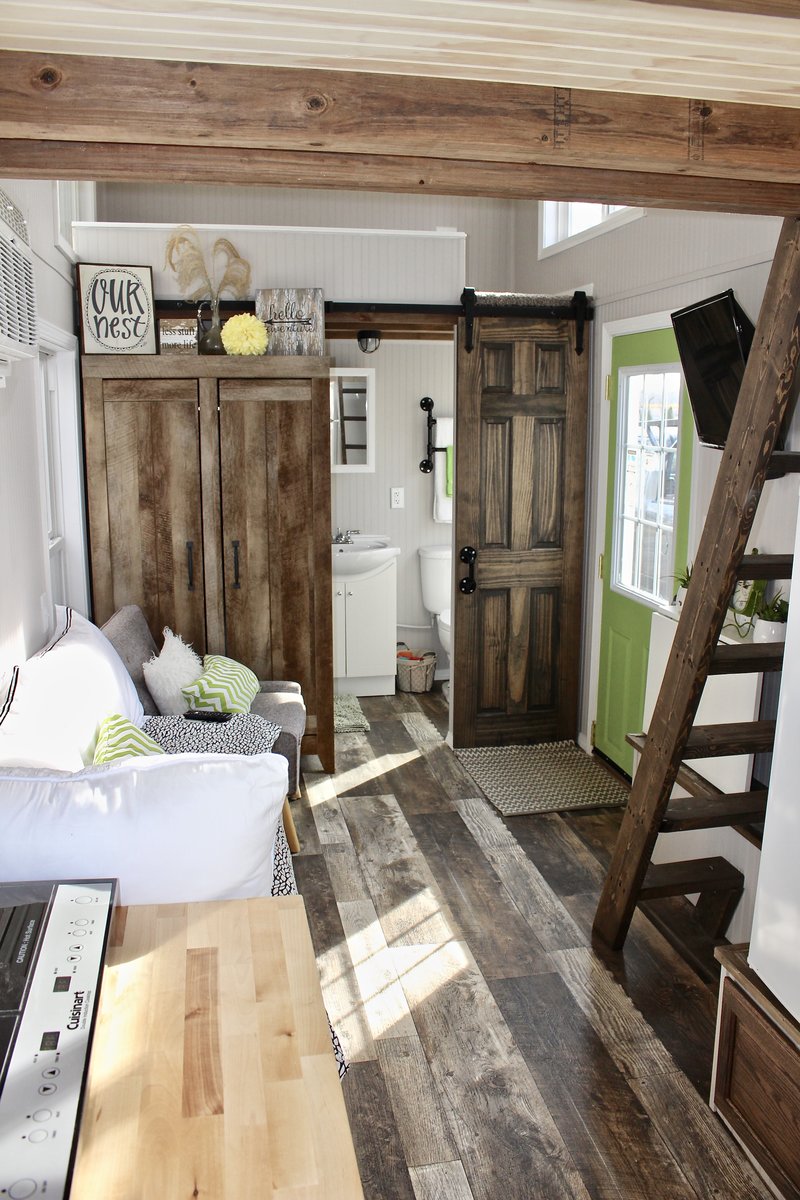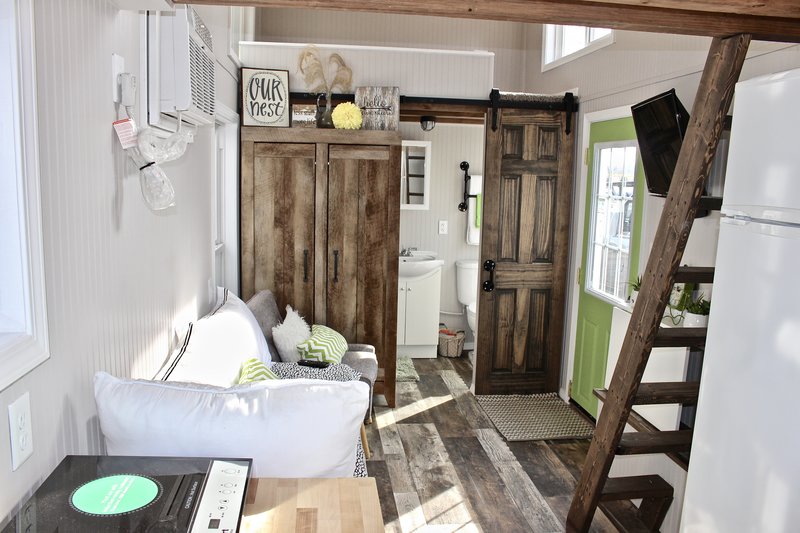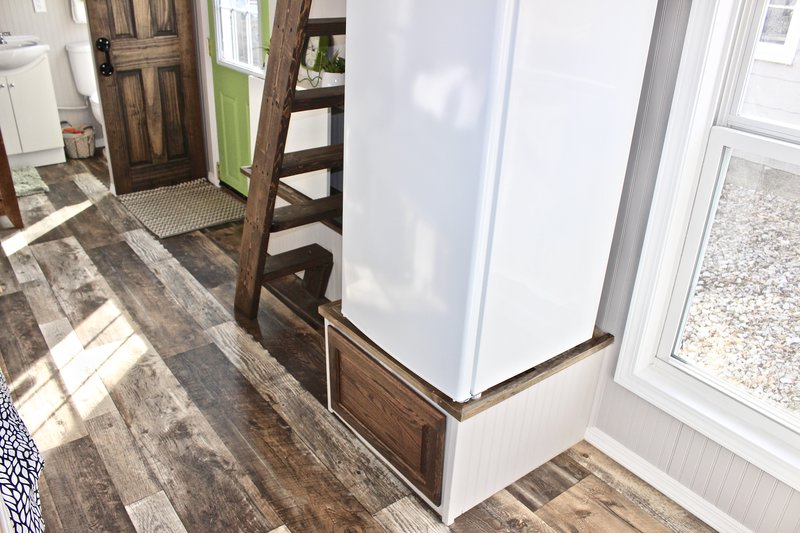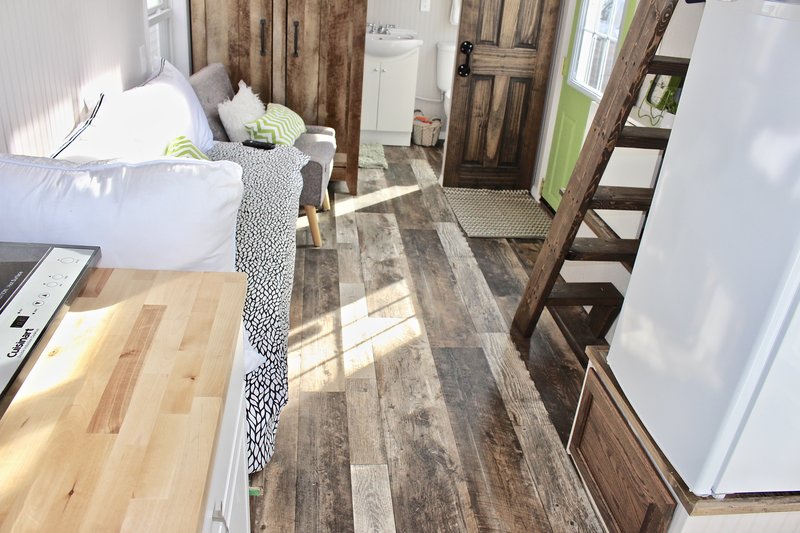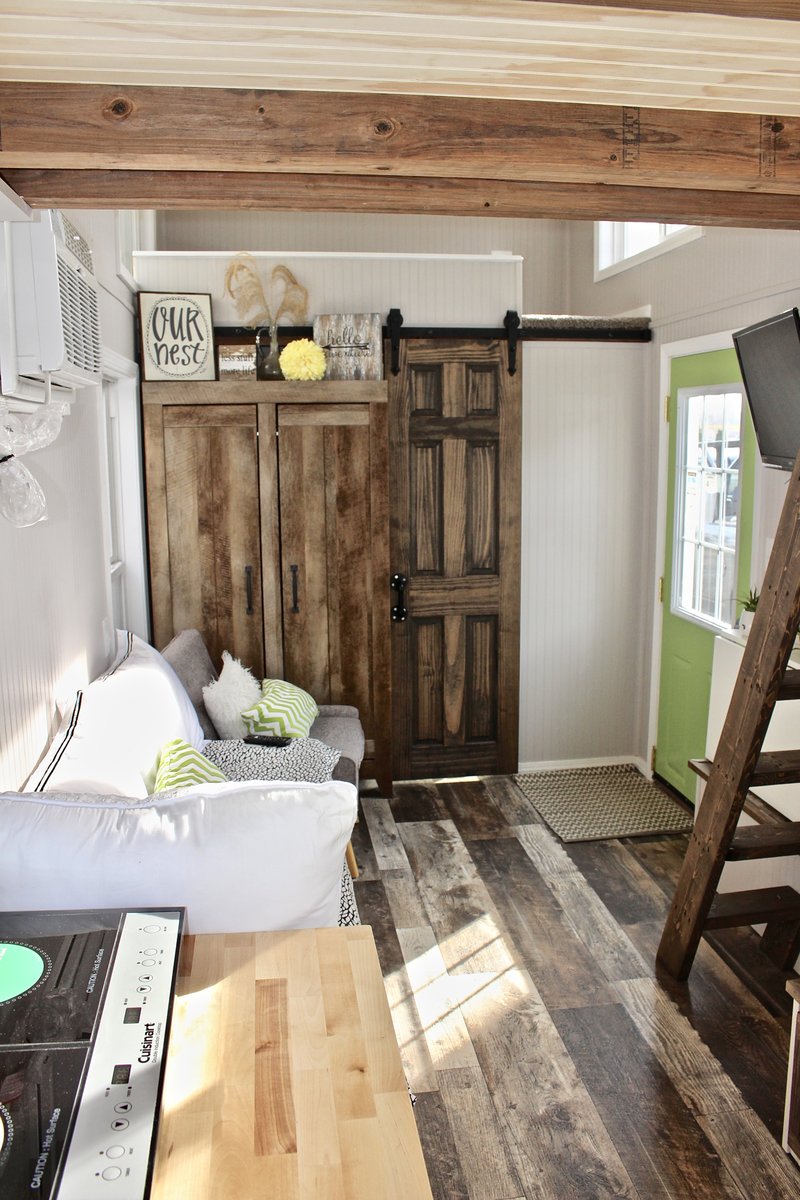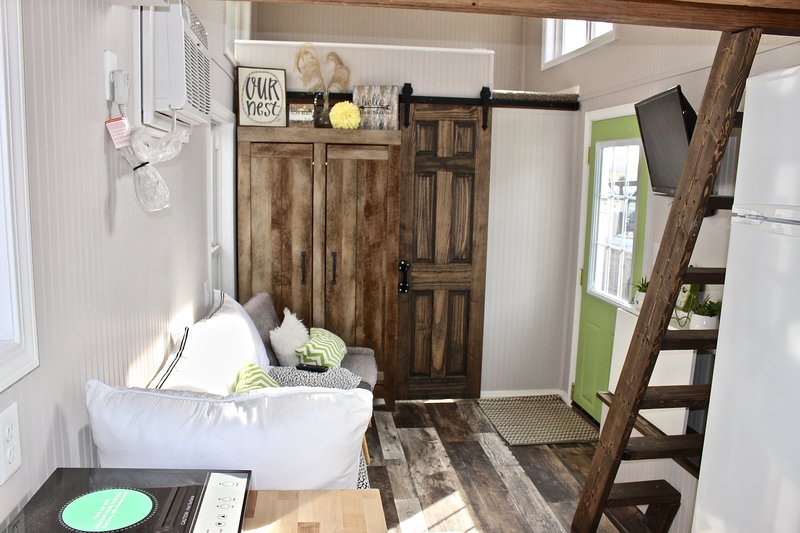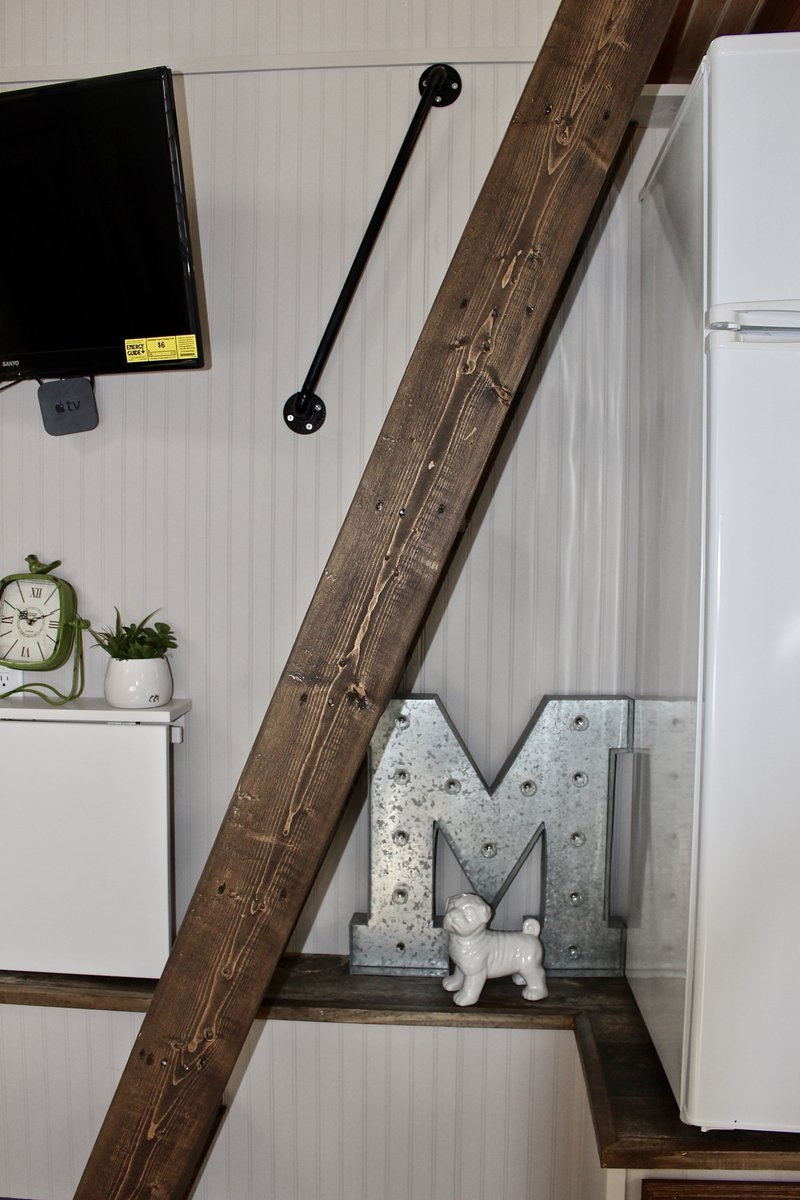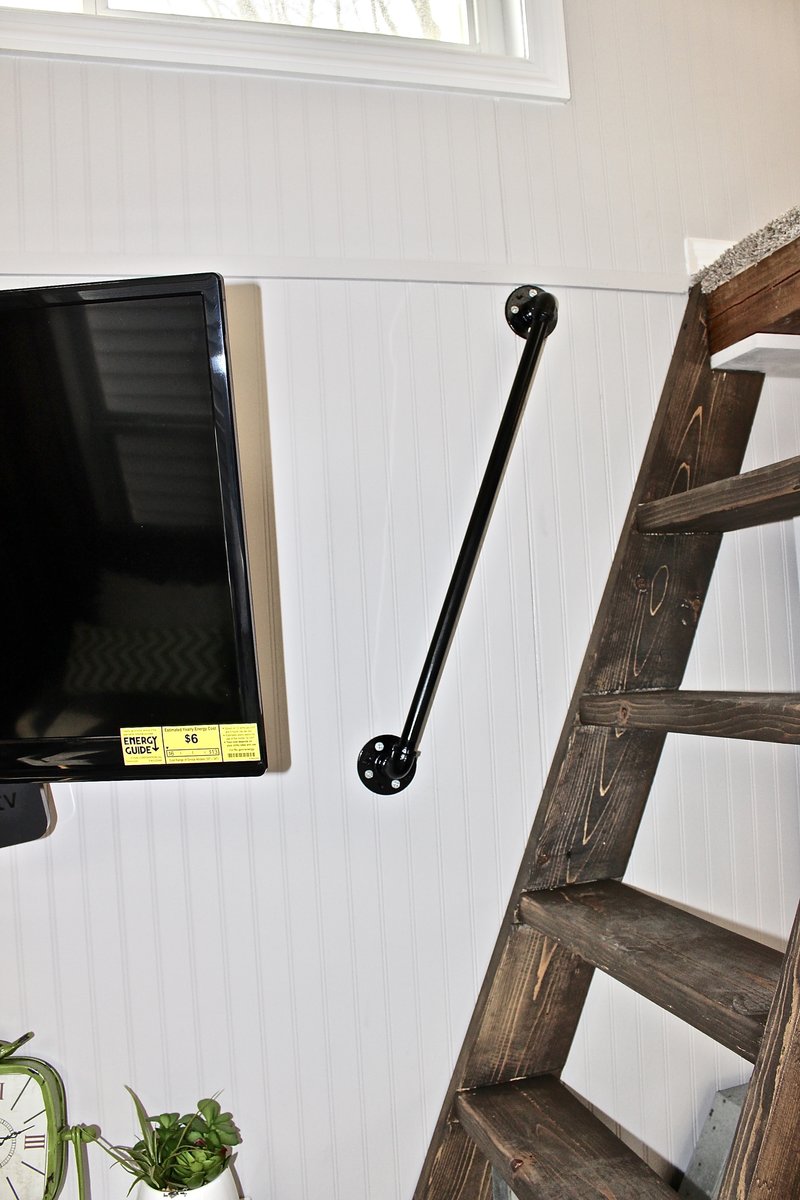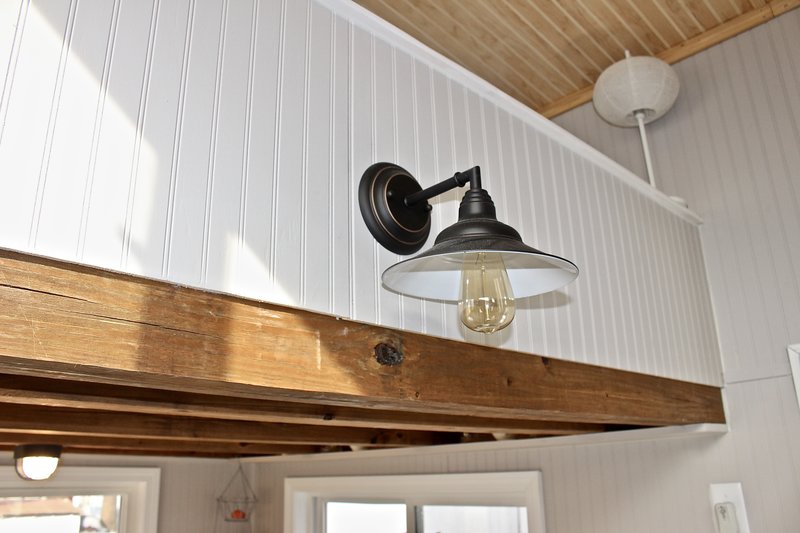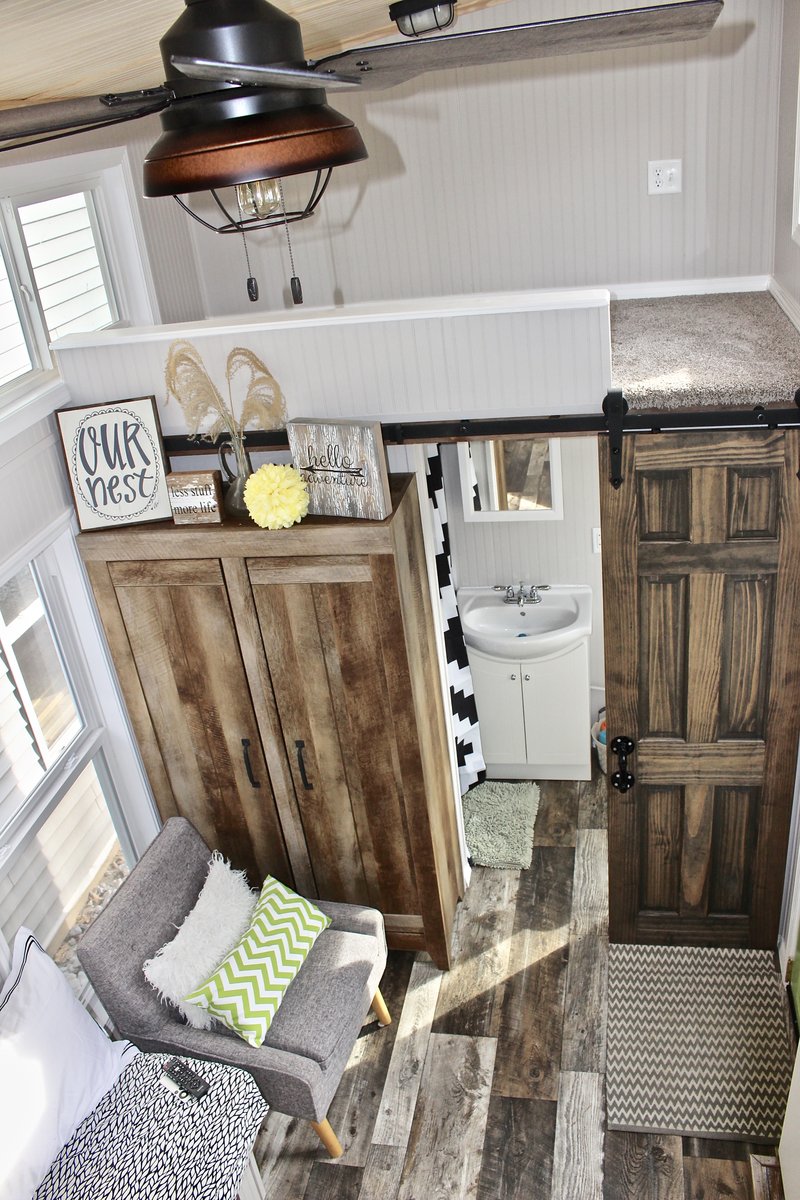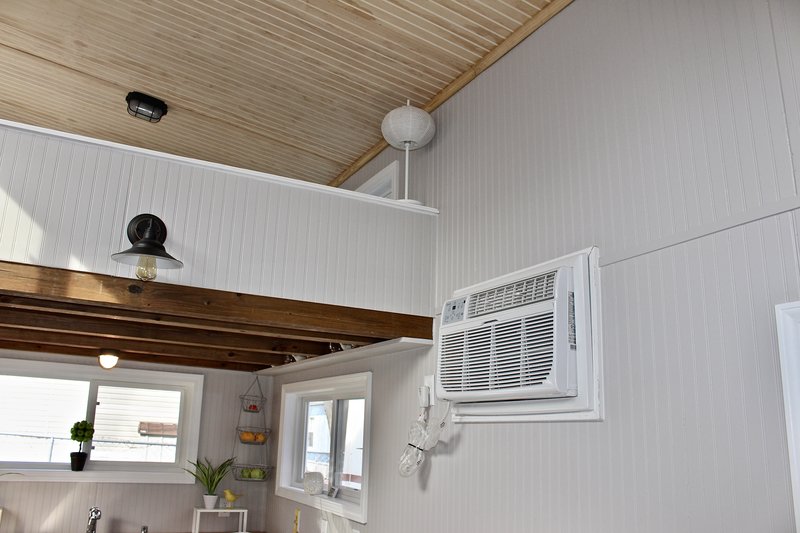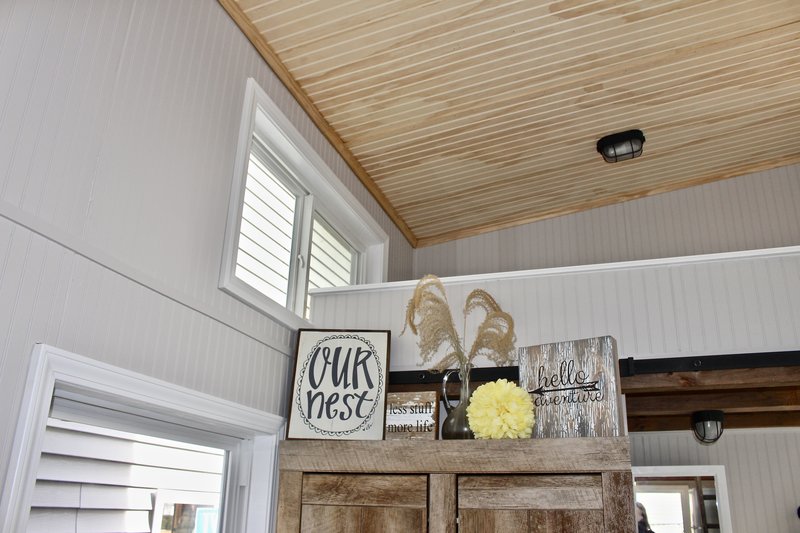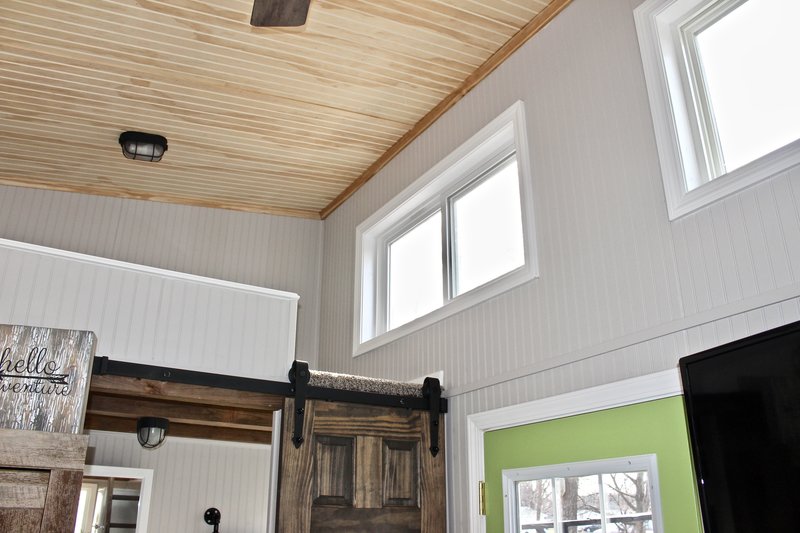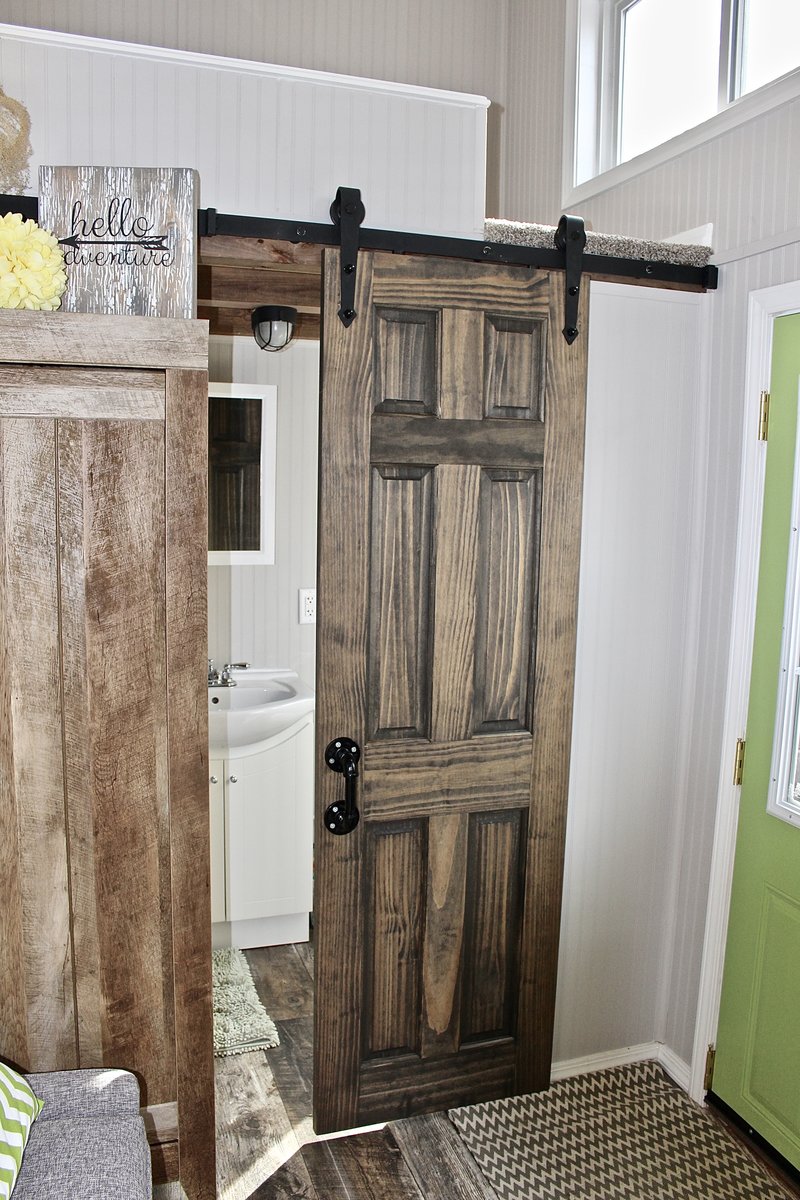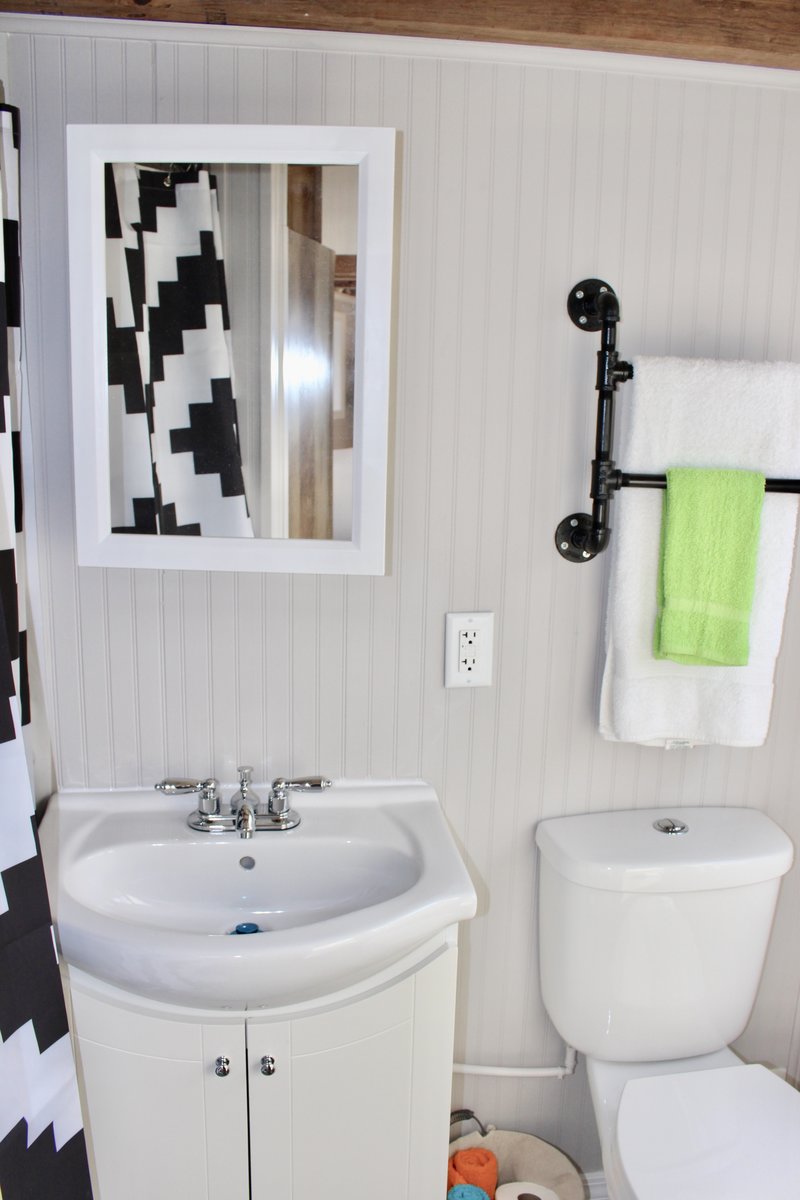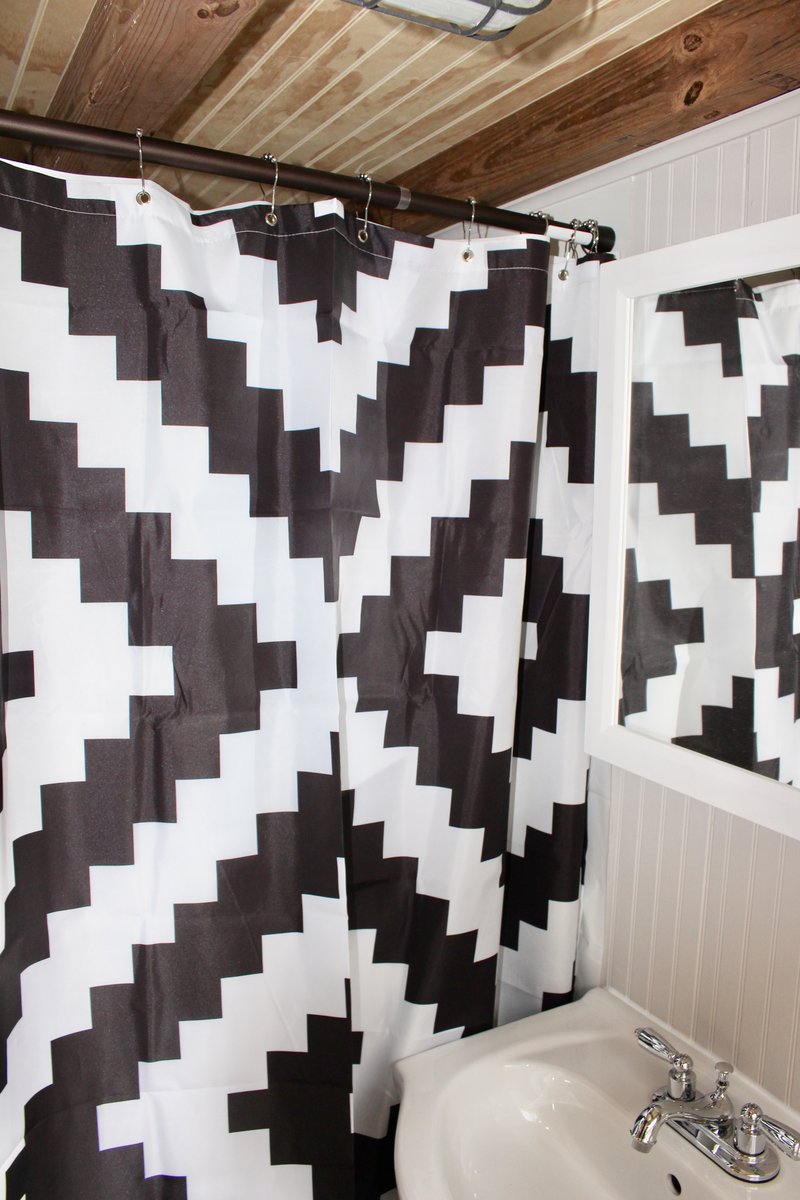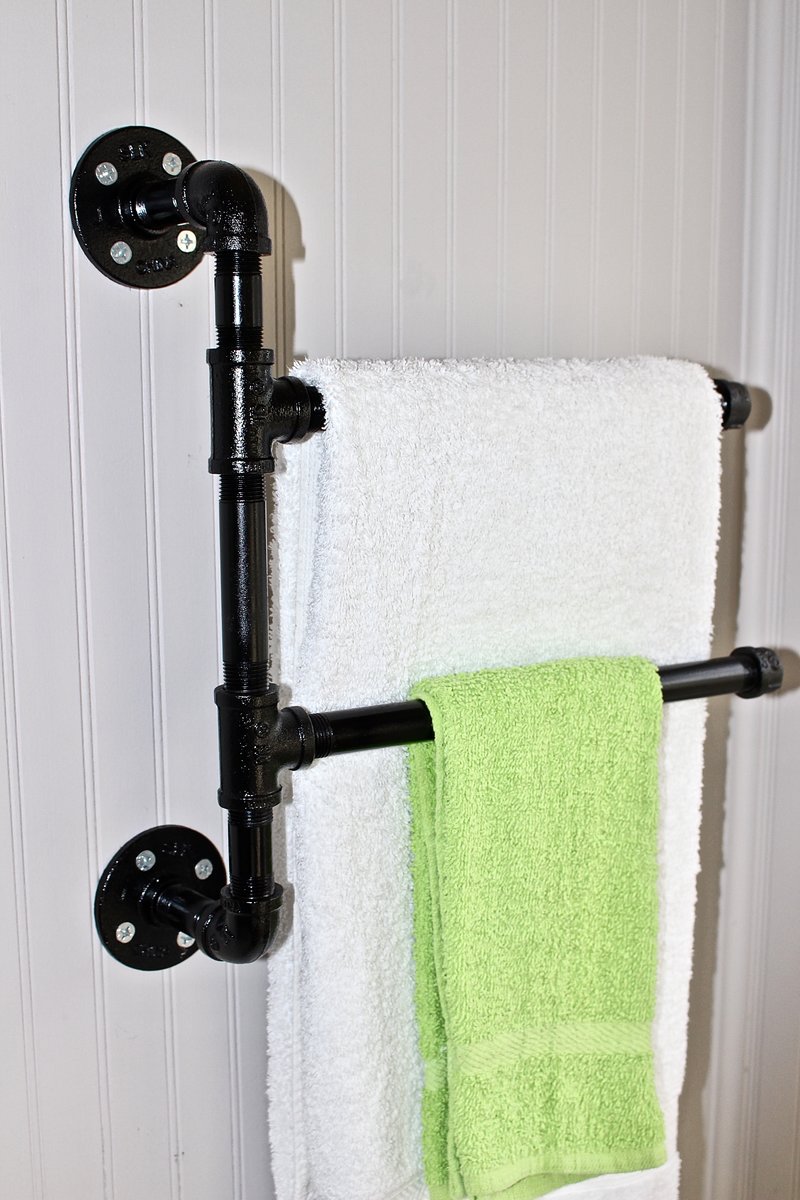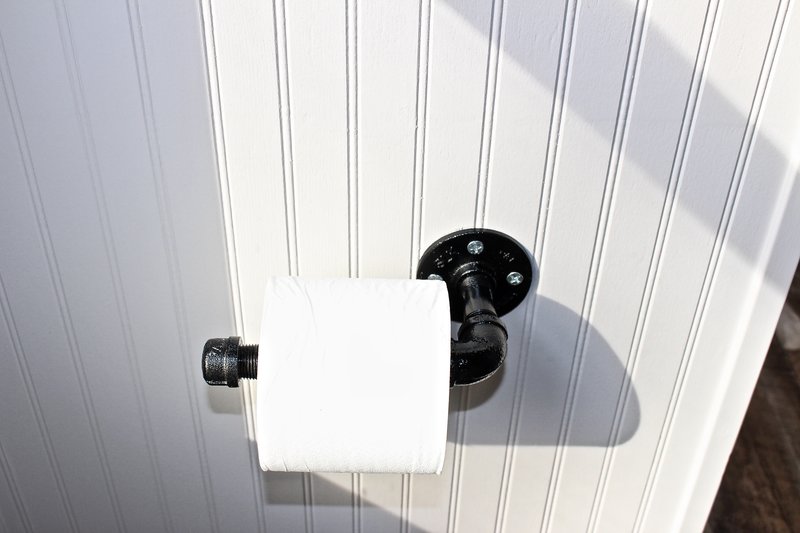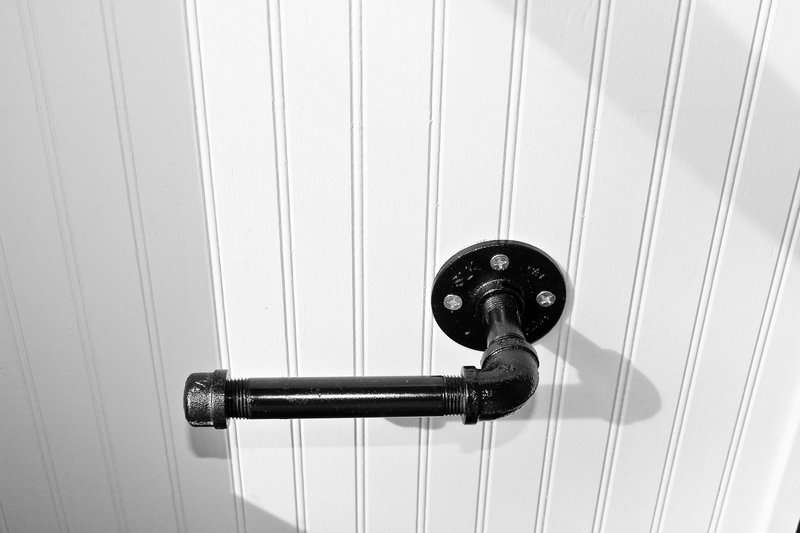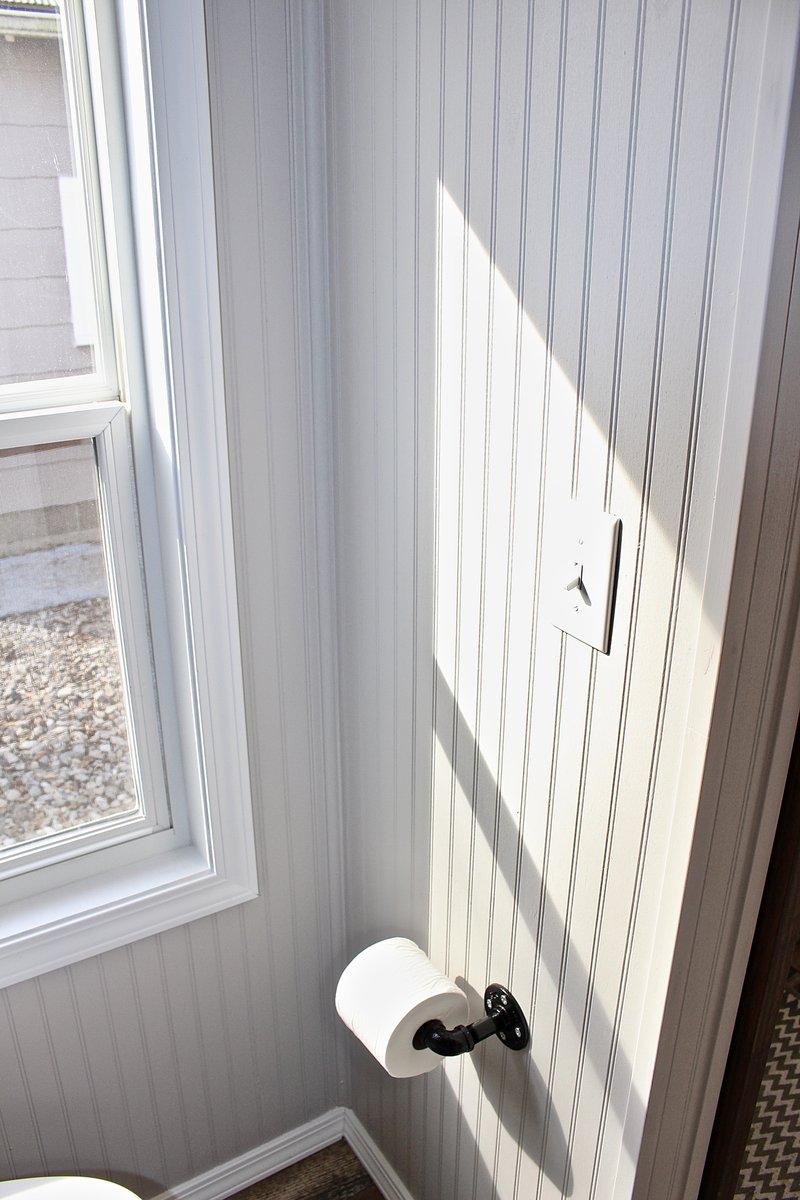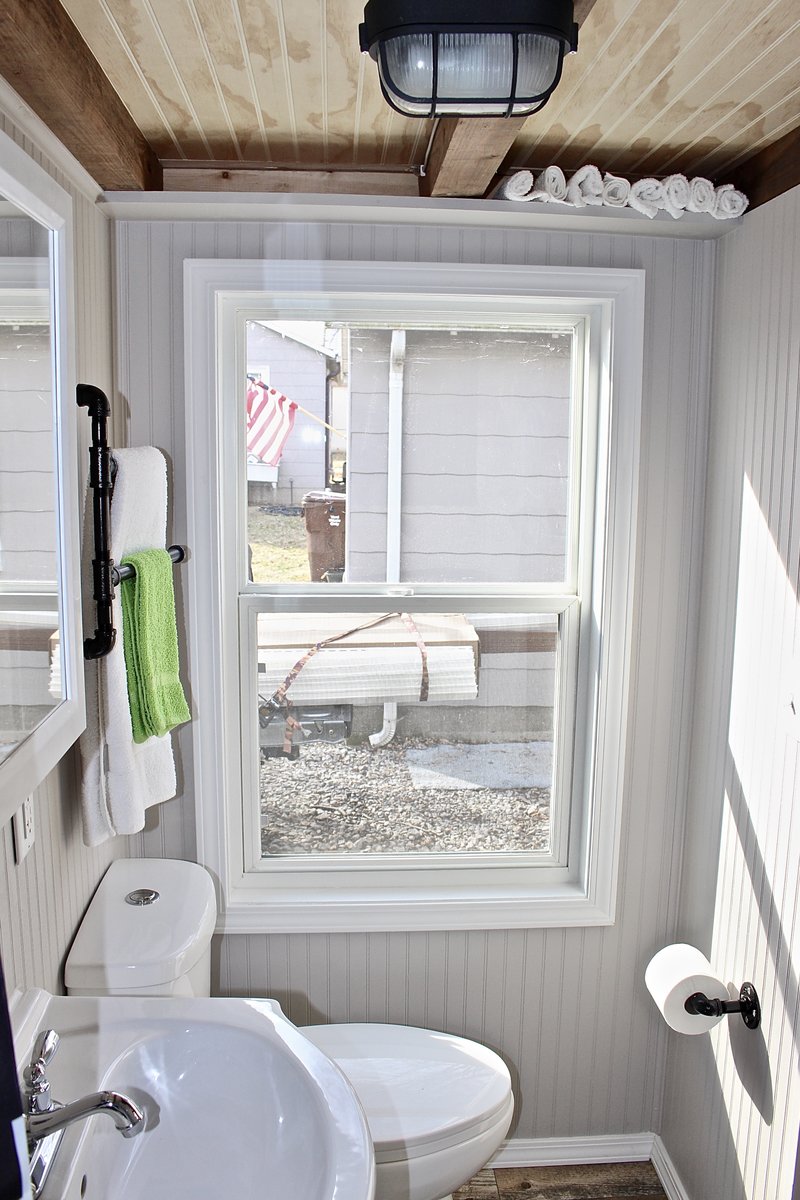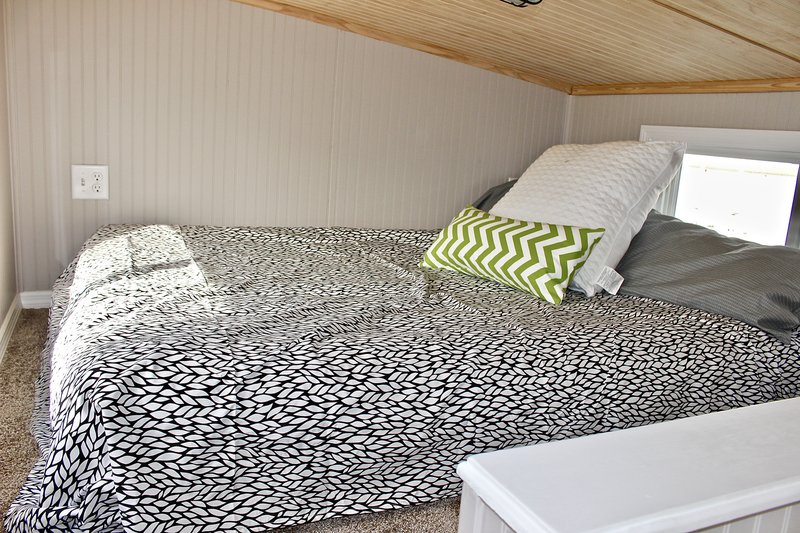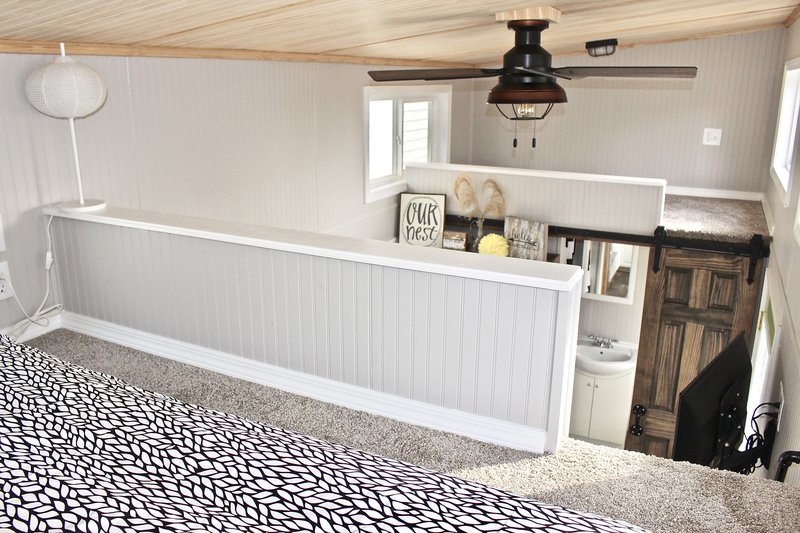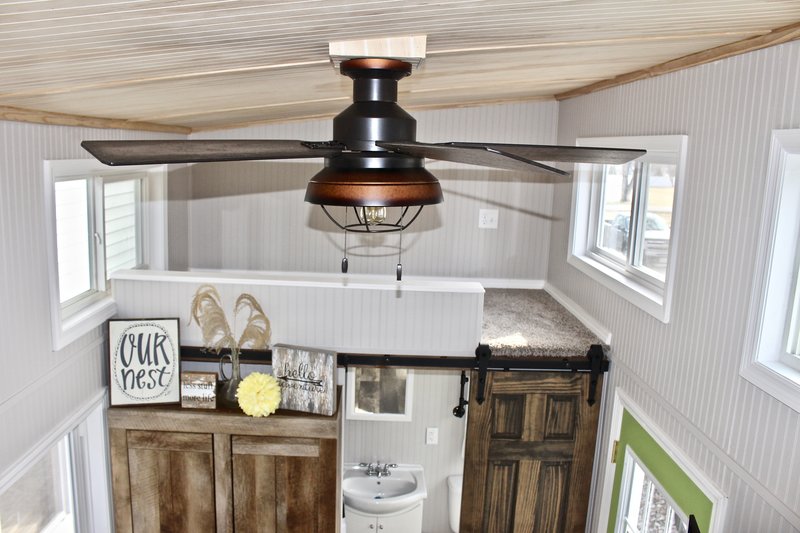 Reviews