22' Cottage Shack Tiny Home on Wheels
22' Cottage Shack  Certified Home
---
-NOAH CERTIFIED HOME. Complete with 5 stage inspection.
-Trailer size: 8'x20' with 2' cantilever on tongue area. 5 1/2" x 3/8" thick steel frame, with trailer brakes. 
-All framing reinforced with 1/2" bolts at corners and base plates.  All 2x4 studs reinforced with hurricane straps. All 2x6 roof trusses are secured with metal hurricane ties. All exterior OSB plywood wrap glued and nailed to studs. Entire home Tyvek wrapped.


-2 Upper Loft

areas. 1 king size (7.5'x10'), 1 twin size (7.5 x4') Natural Beige carpet in lofts. Ladder to main loft with black pipe railing.  Master Loft has 16" half wall, guest loft has 16" half wall. With telescopic ladder for access to guest loft.


-Bathroom

features 48" shower, and vanity cabinet (Menards 24" Euro 6059047) and mirror cabinet (Menards Zenith white 677-5212). Includes shower curtain and liner. Regular flush water saver toilet (Menards 670-4580). Pocket door to enter bathroom stained Jacobean.  


-Kitchen

features white Criterion 7.4 cu.ft. refrigerator (Menards 453-6453), full size cabinets pre-finished white. White microwave. 20 gallon hot water heater, hidden in dead space in corner kitchen cabinet.
2.3 cu. ft. All-in-one Front Load Washer and Electric Ventless Dryer in White SKU #1001862112
White IKEA 37W"x27D"x11.5" Deep double bowl apron sink with custom cabinet underneath. 
24" LP Gas flat top cooktop. 


-Living Room

features Industrial Cage Ceiling Fan (Menards SKU# 3550233), 32" Proscan Flat Screen TV.  IKEA loveseat sleeper.
Custom built 18"x48" butcher block fold down table.

-Linoleum wood grain flooring throughout main level. 
-Mitsubishi Electric Mini Split System with AC and Heat. Installed in guest loft with condenser on tongue of trailer.
-Exterior

features maintenance free (Menards TimberCrest 1460123) vinyl board and batten siding (color Manor) with a metal roof. Door color YOUR COICE. White Aluminum Fascia.
-R13 insulation in the walls, R21 insulation in the ceiling, R21 insulation in the floor.
-All water lines are run in the interior of tiny home (hidden) to prevent freezing.
-All PVC grey water drain pipes are stubbed out to bottom exterior of home.
-All lighting are fixtures are LED lighting.
-2 lights in master loft bedroom, 1 in guest loft, 1 in bathroom, 1 in kitchen, 1 in living room, Ceiling fan with LED Edison light  in living room, 1 Edison light on master loft half wall,1 exterior porch light.
-All plug in receptacles are 12/2 20 AMP wire throughout home.
-Rubber Membrane installed on trailer floor frame to protect Tiny House from all weather elements and critters.

-50 AMP electric service. (Includes 25' 50 AMP cord.)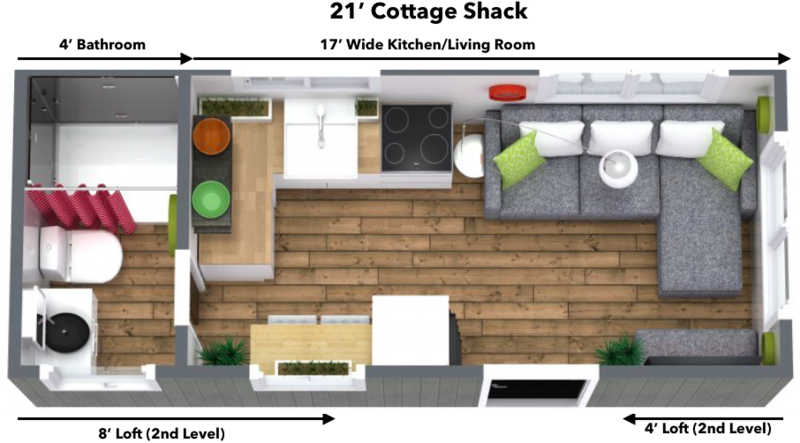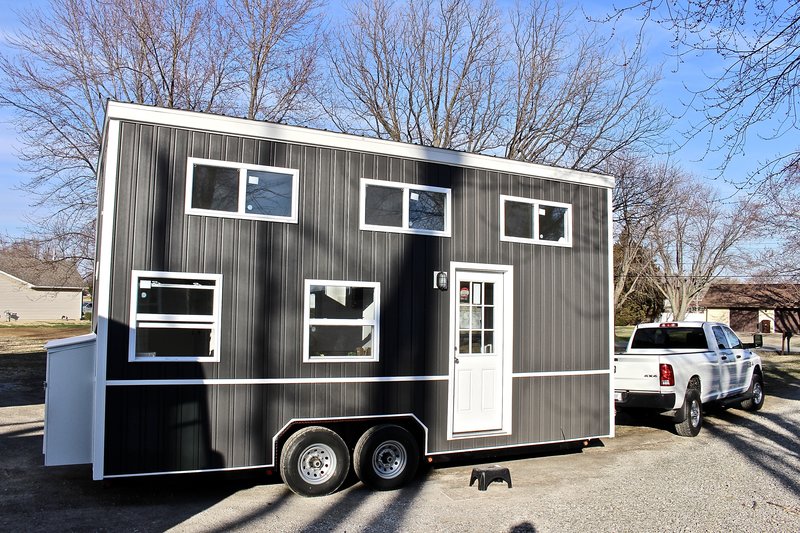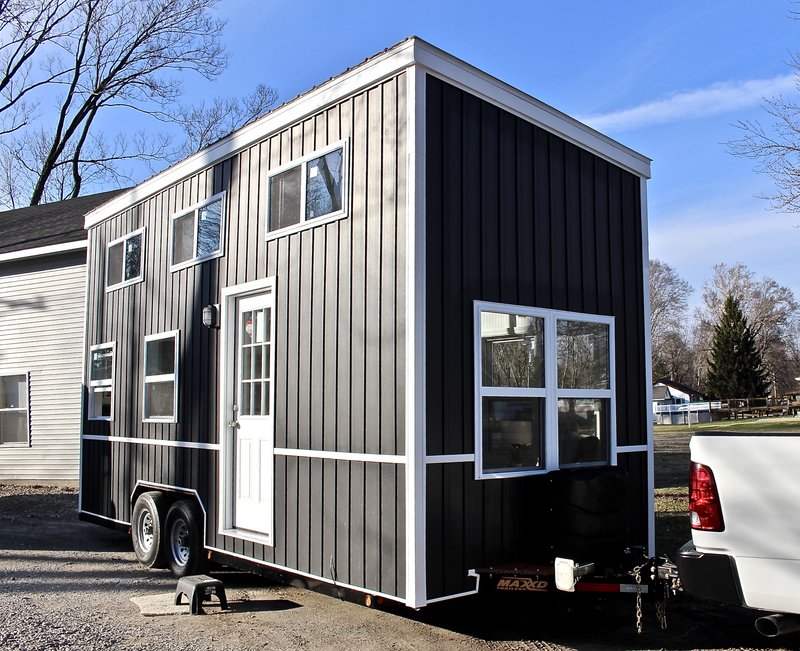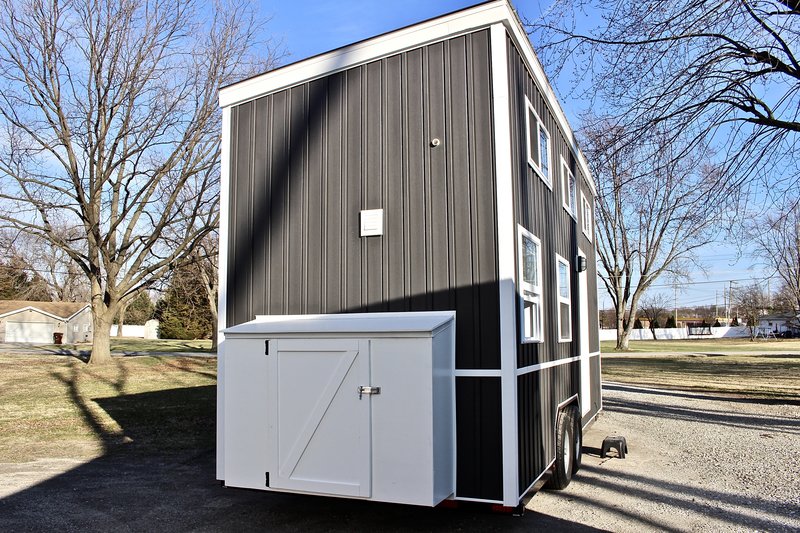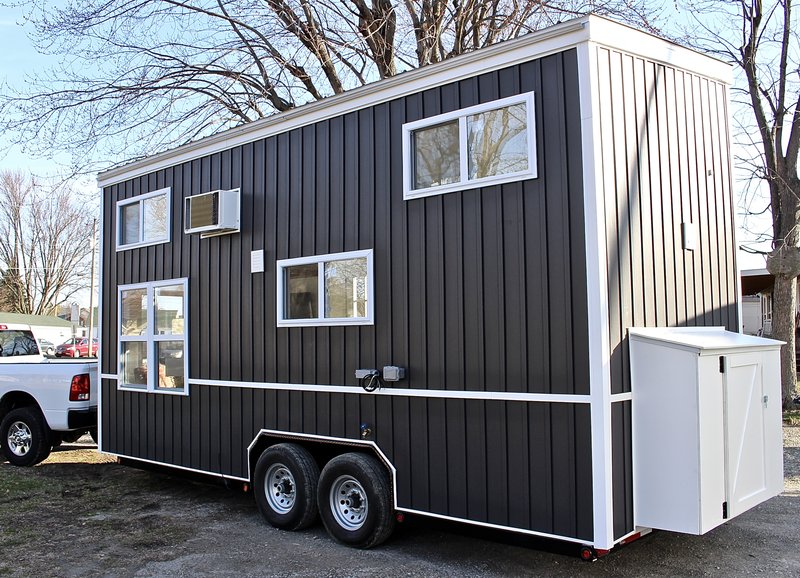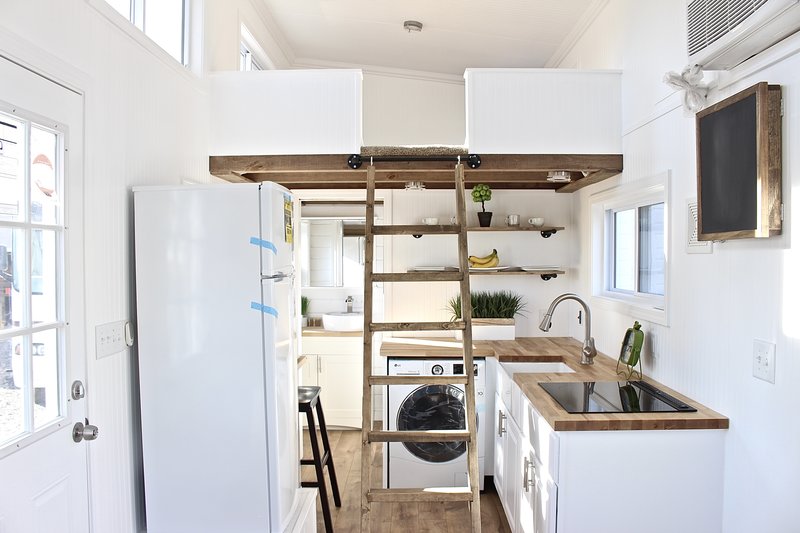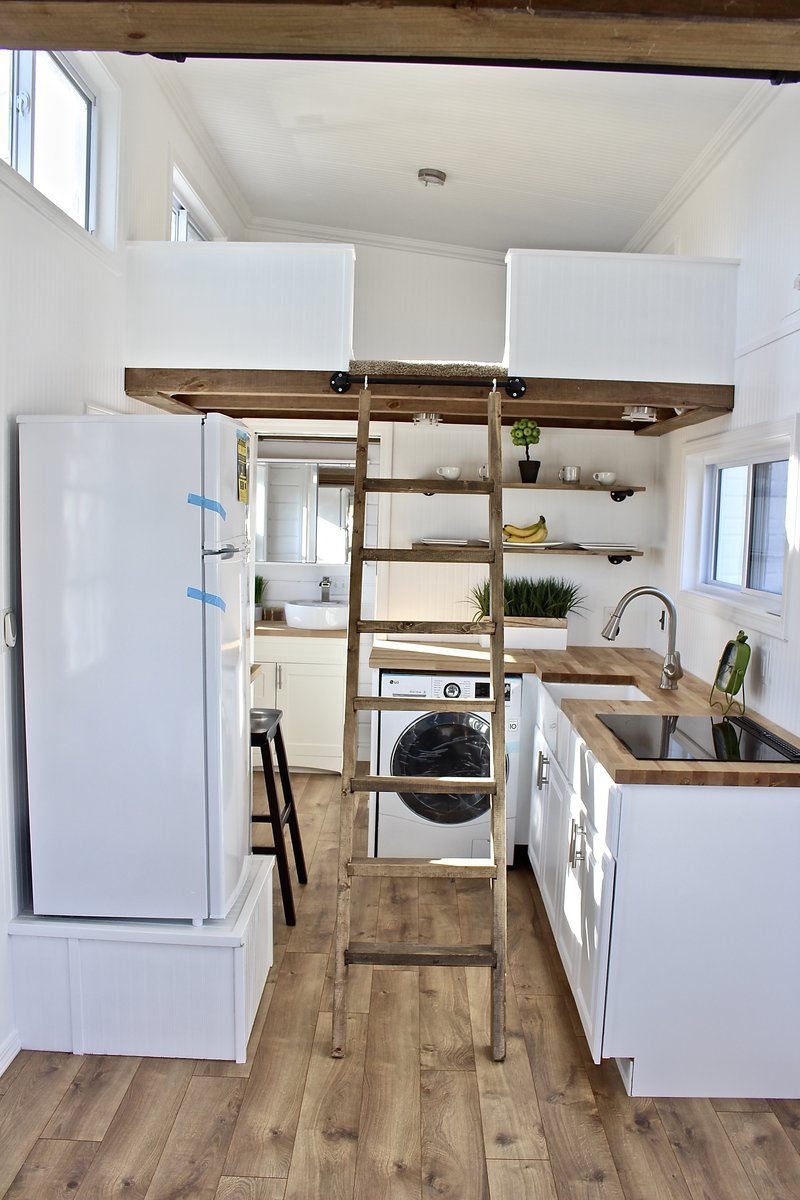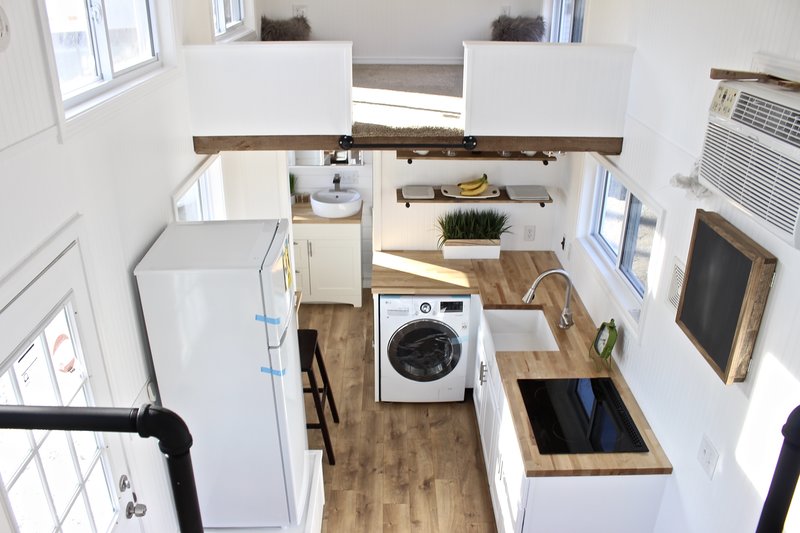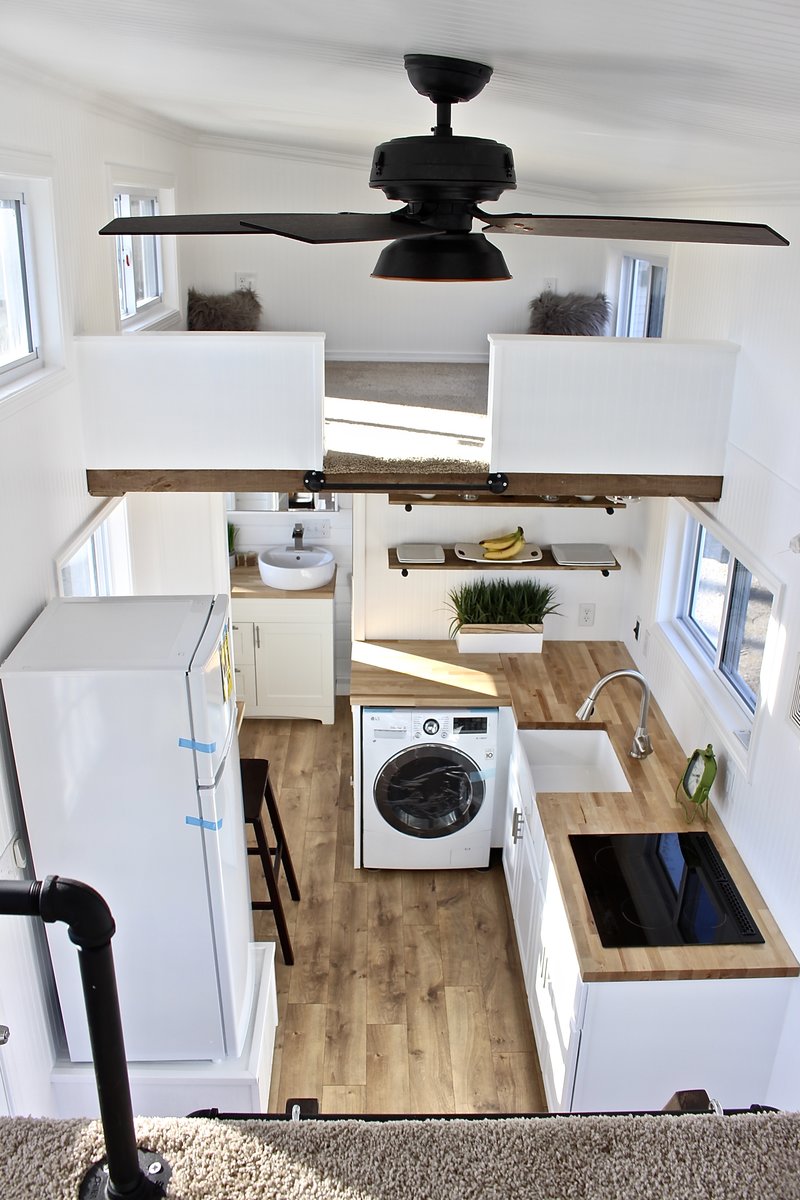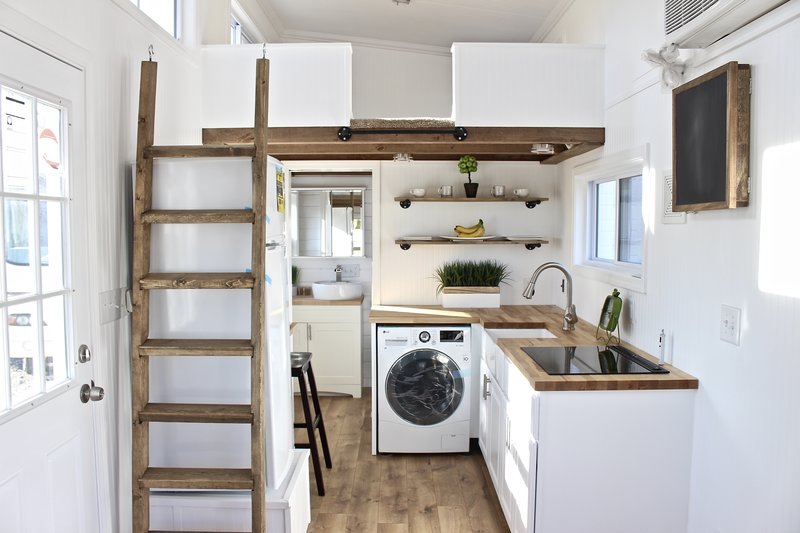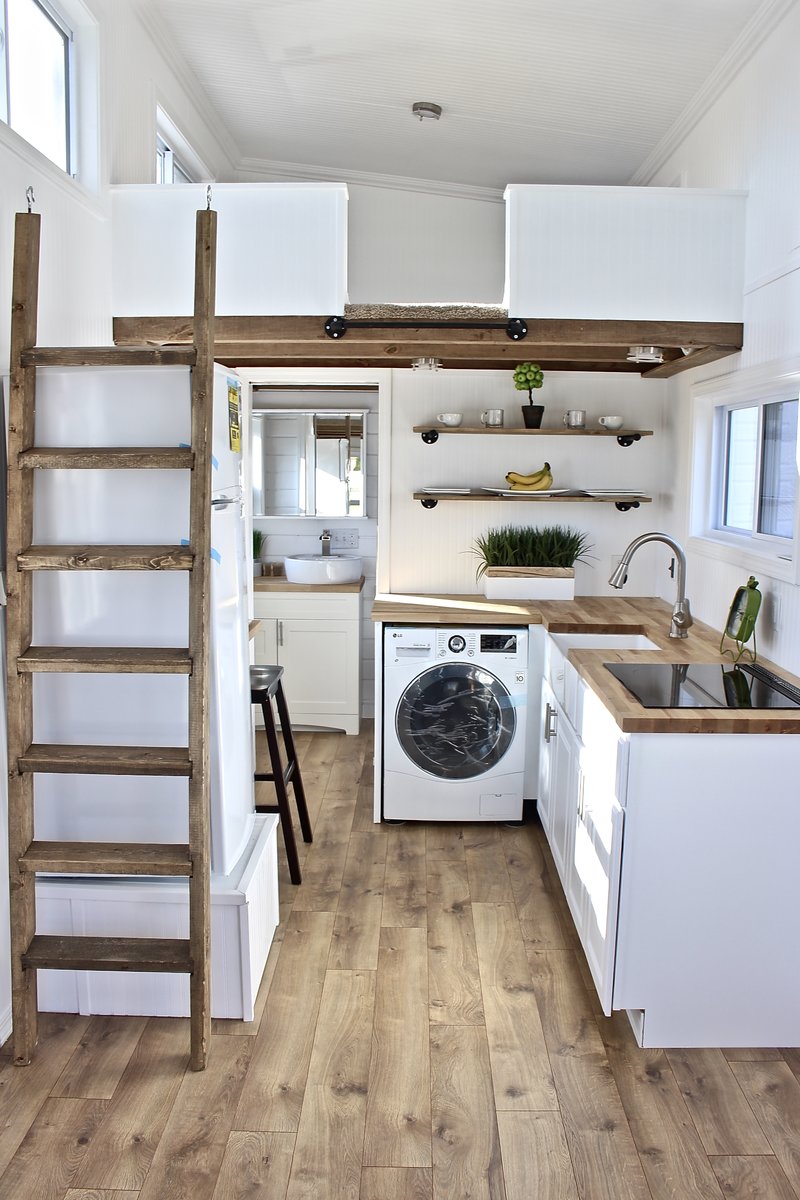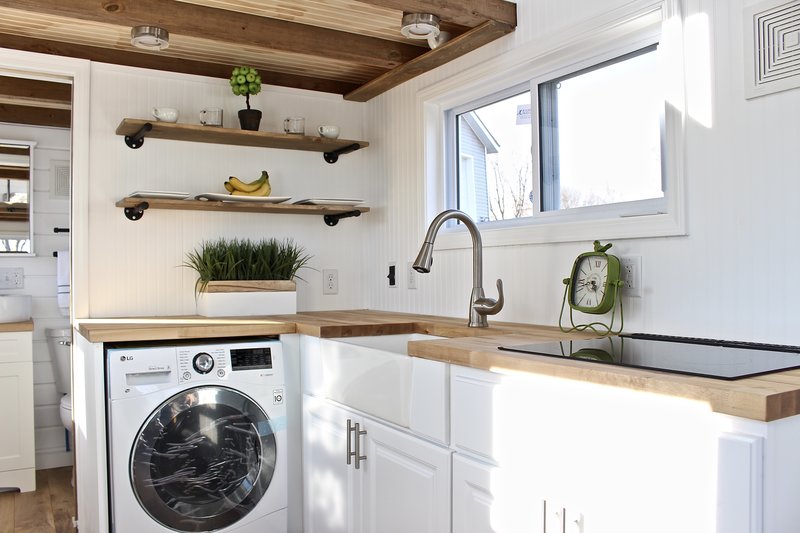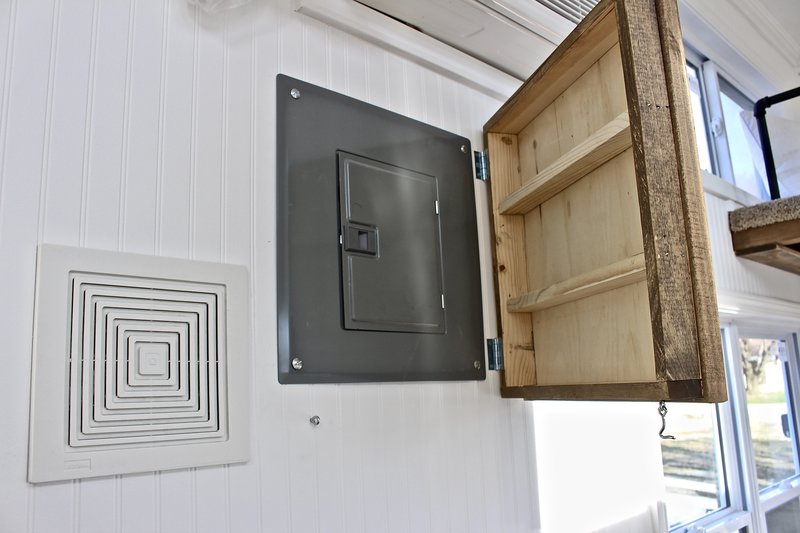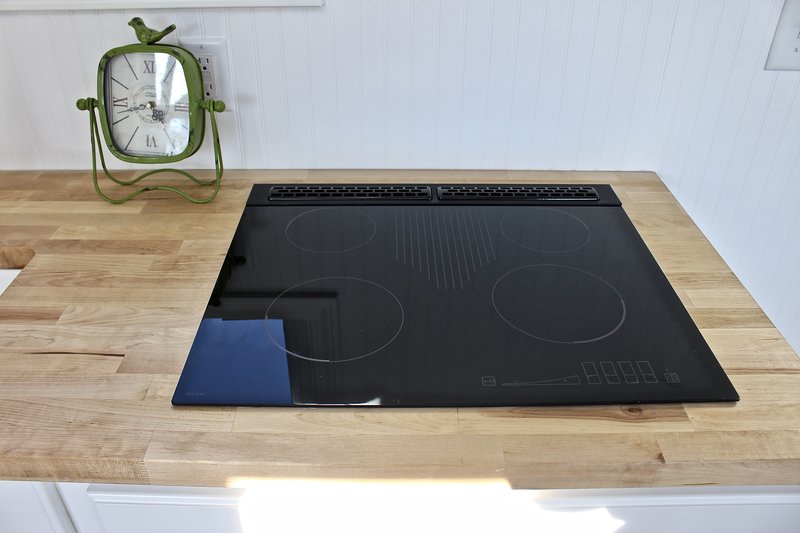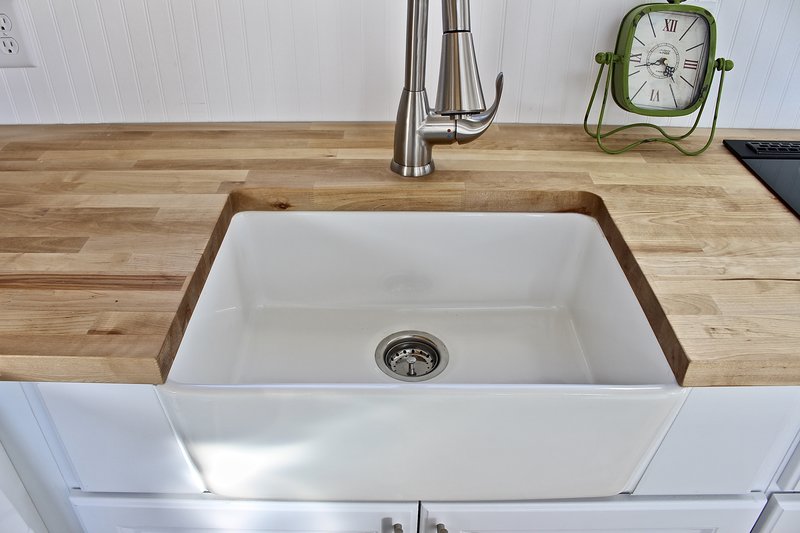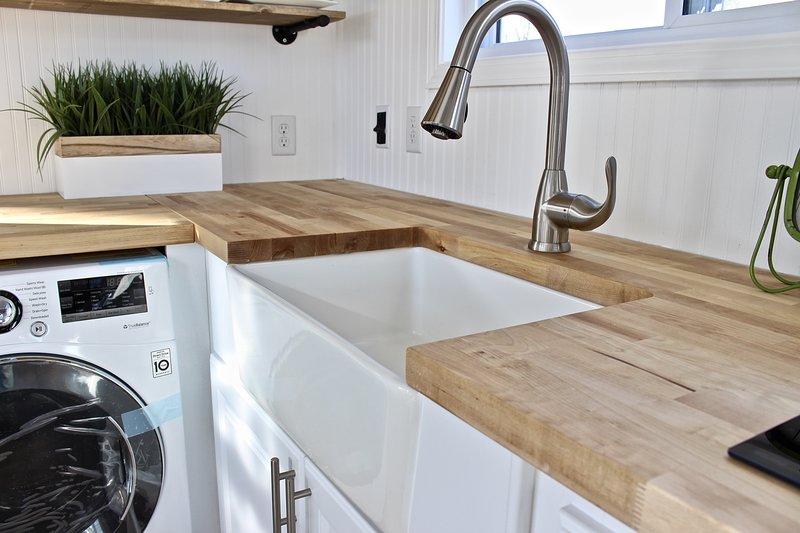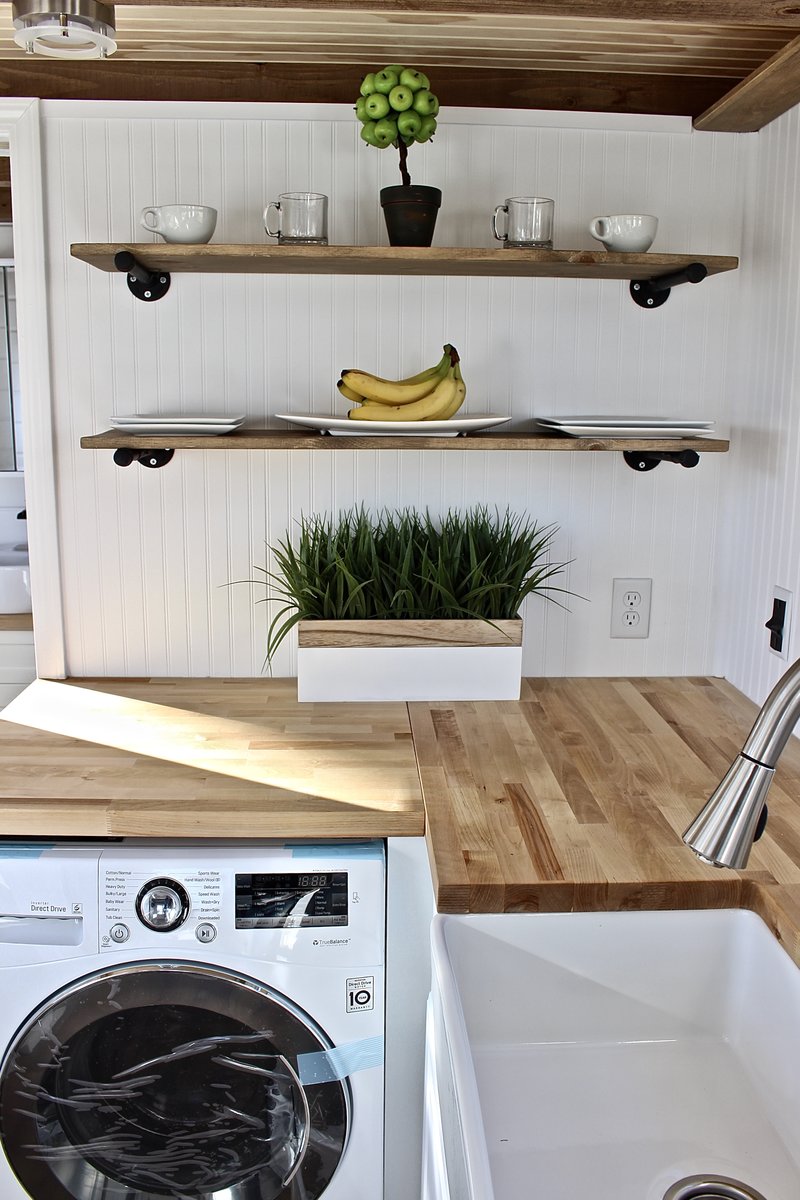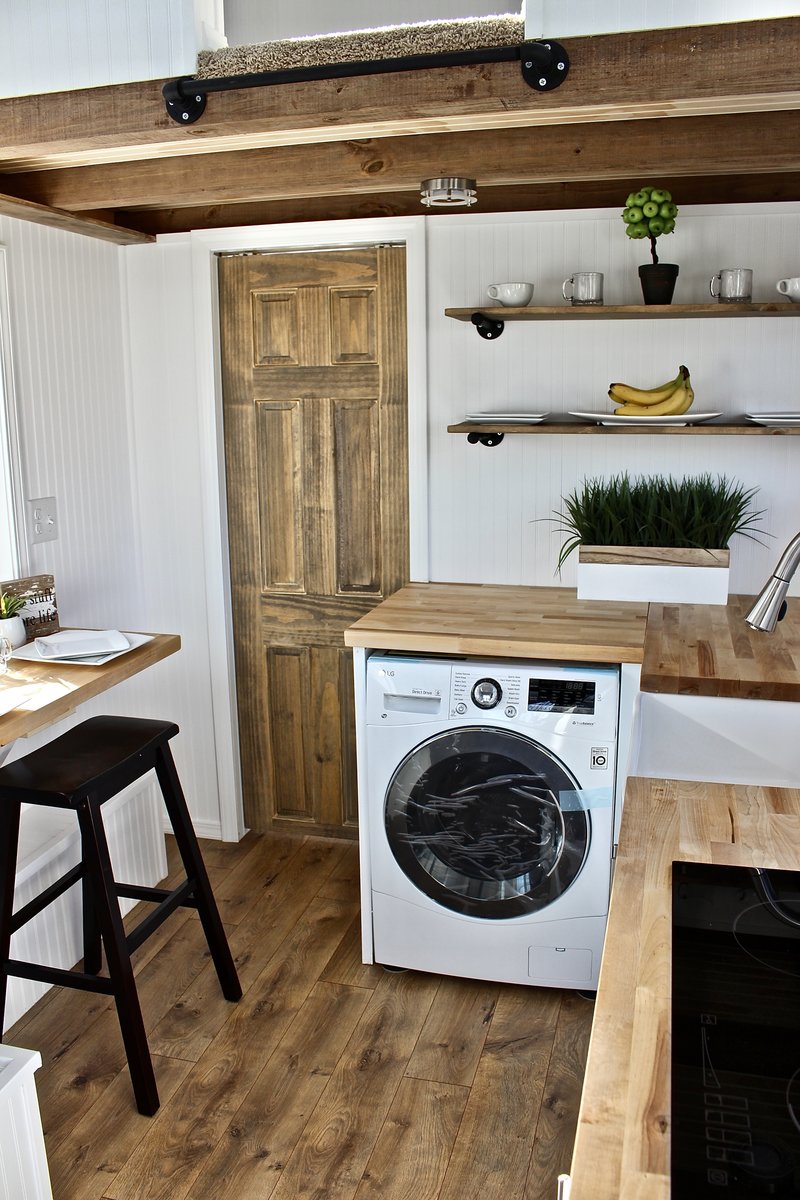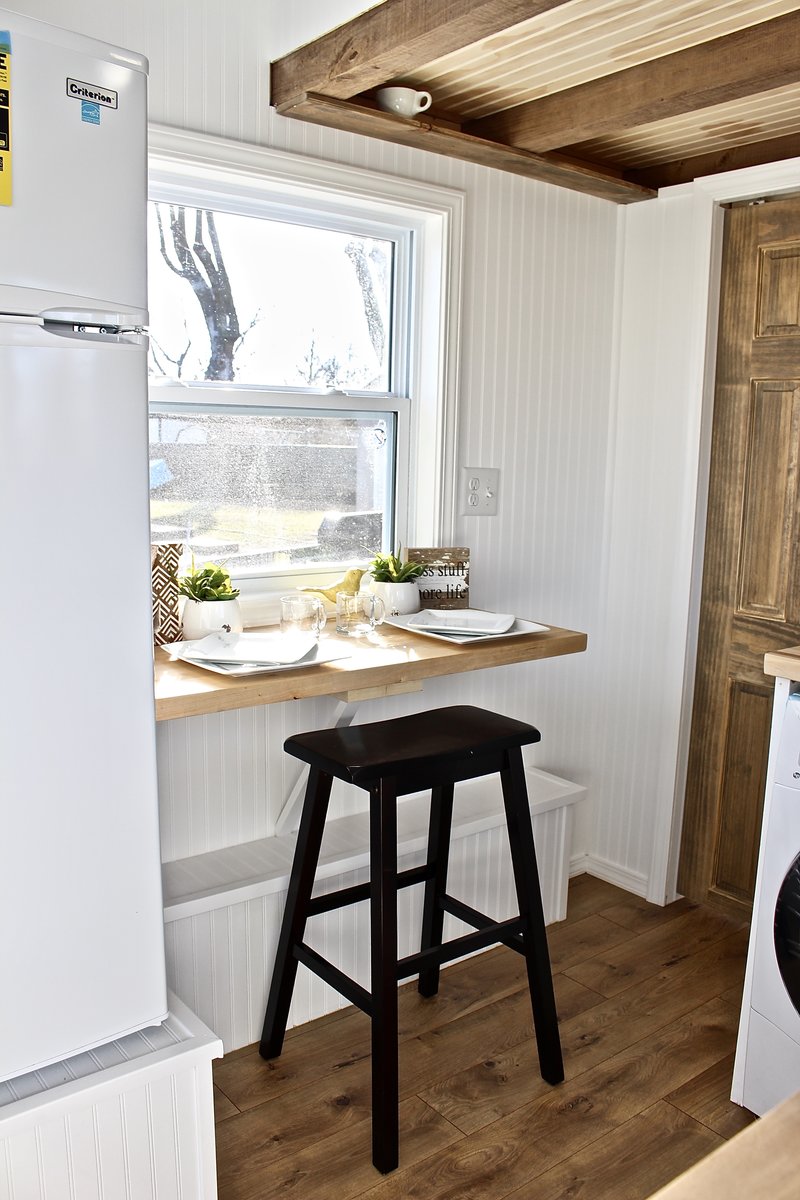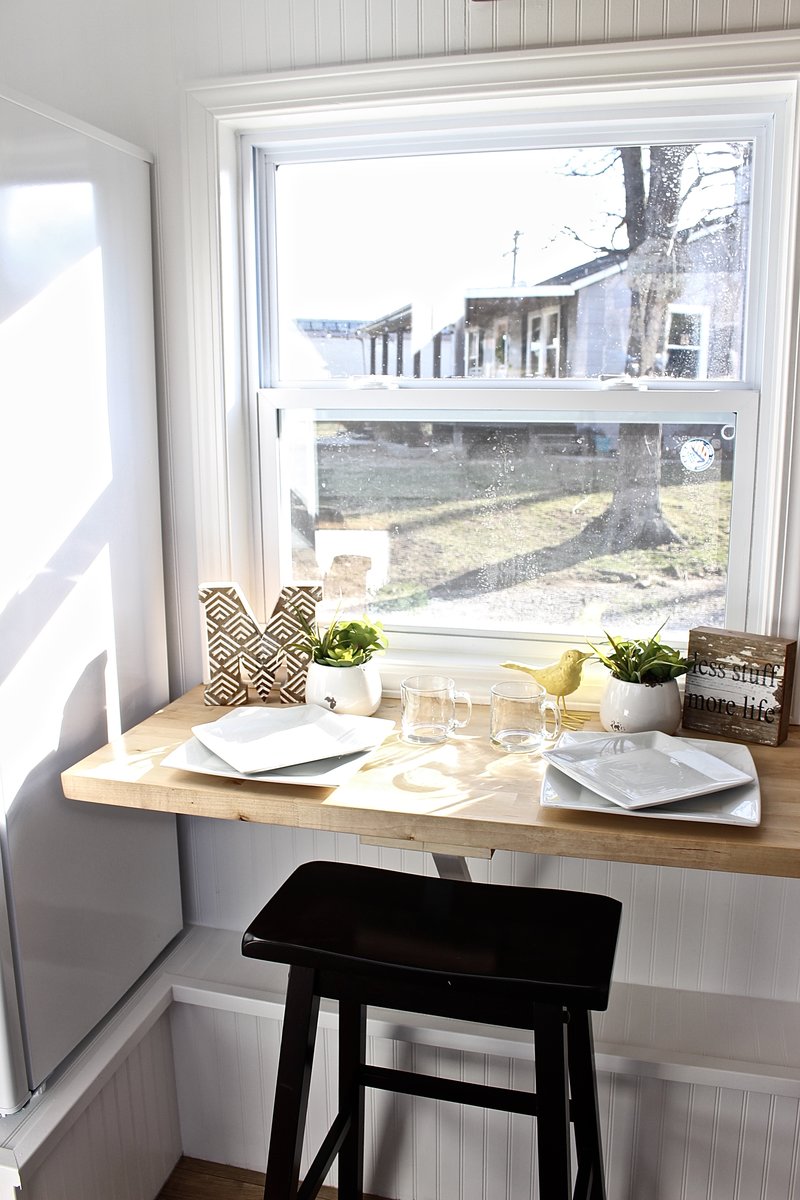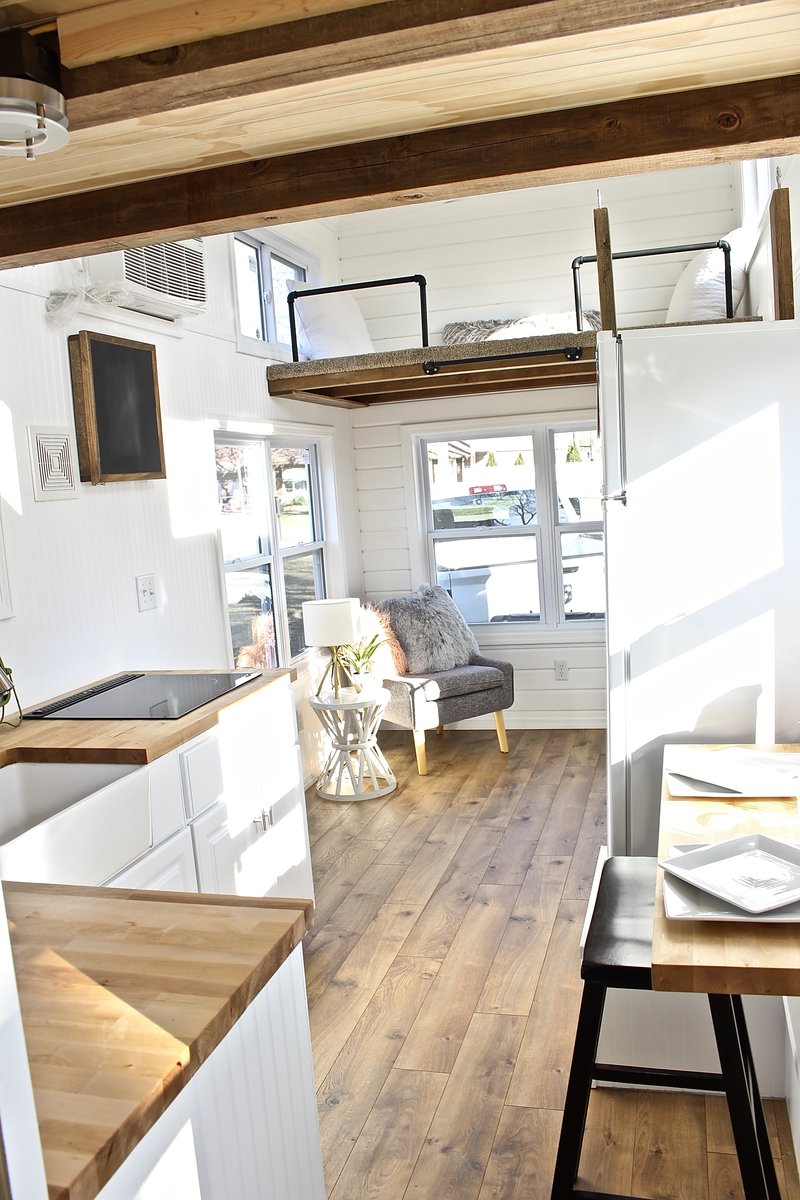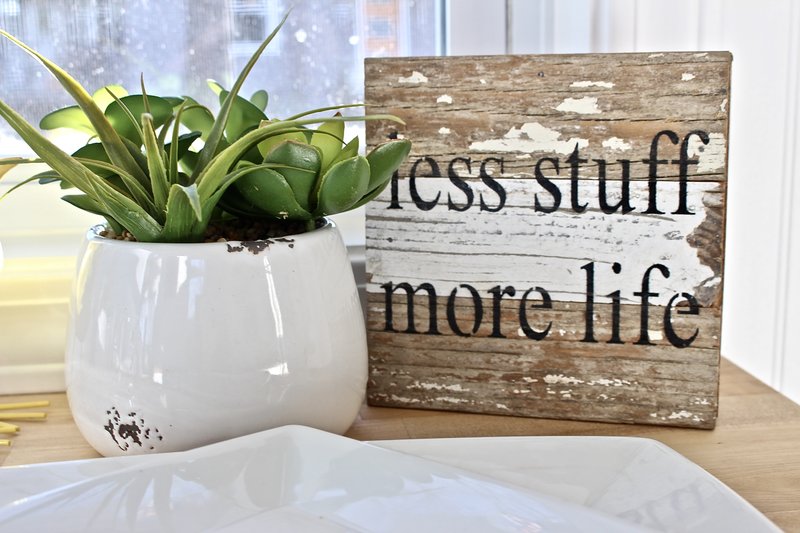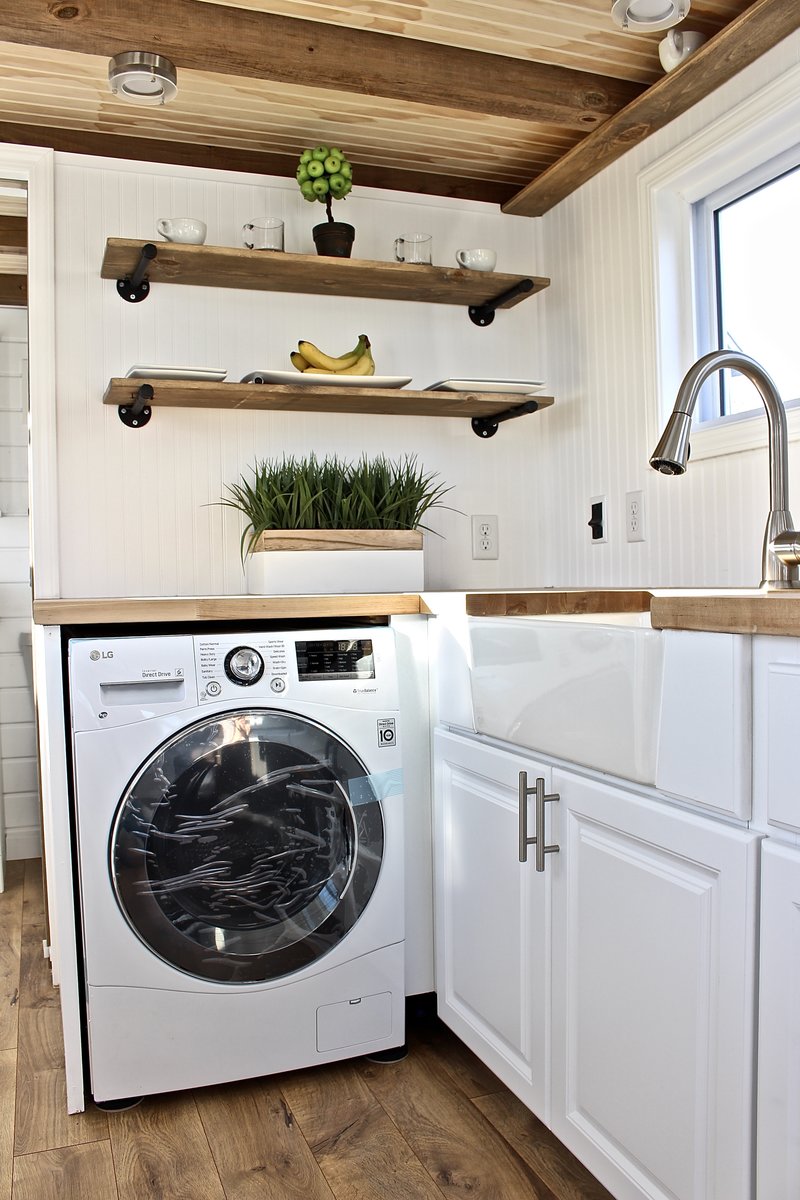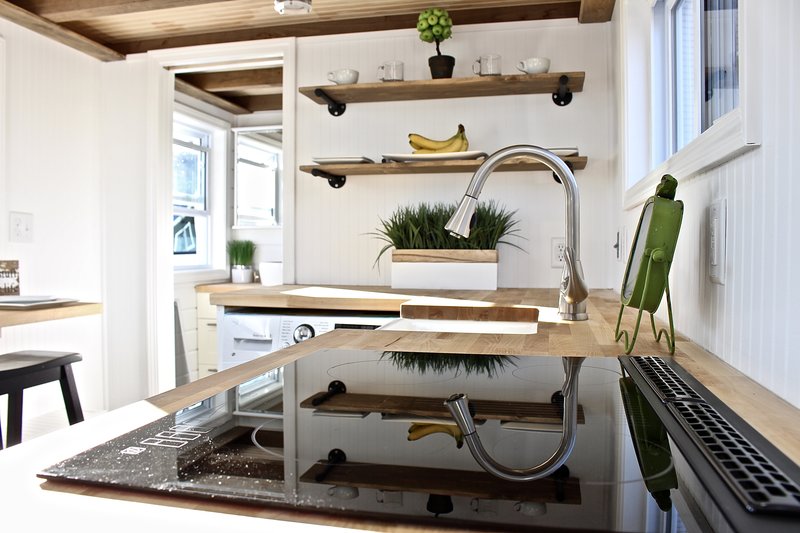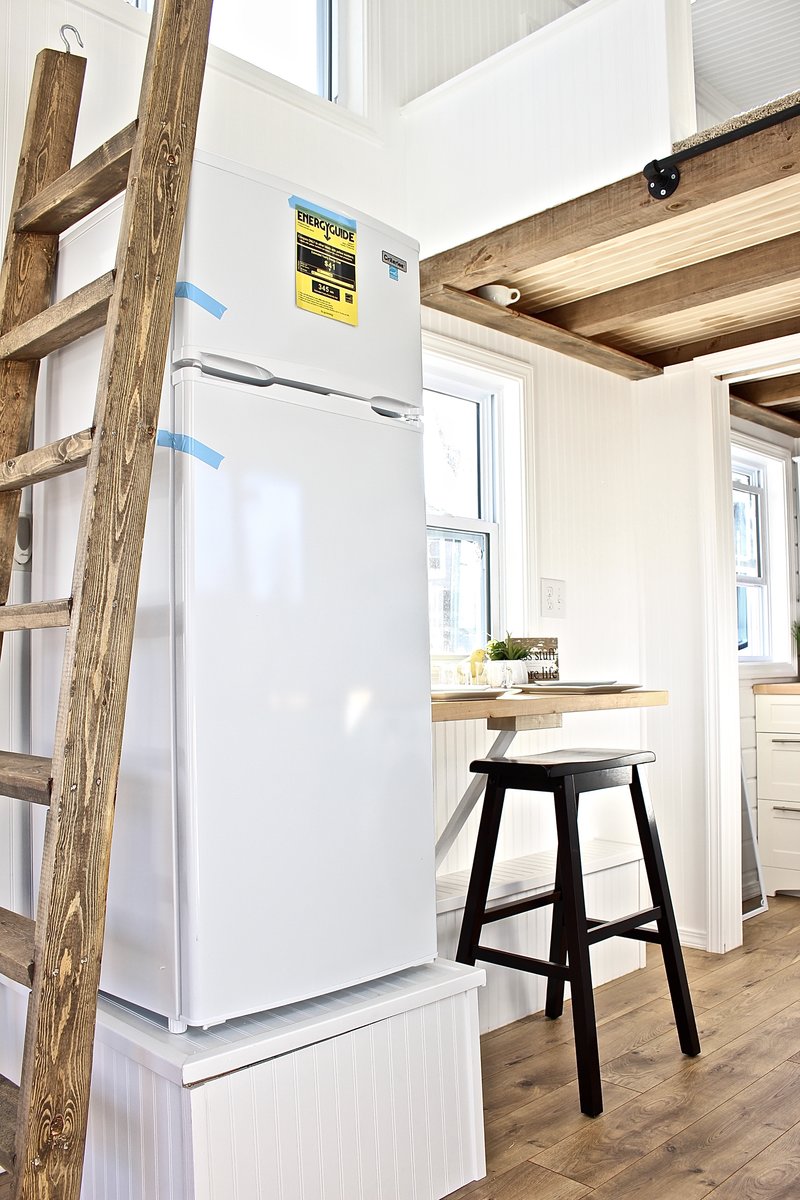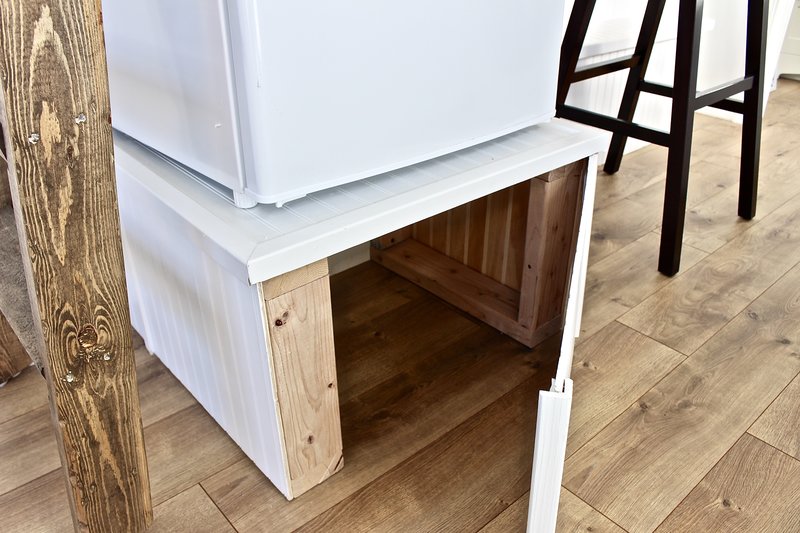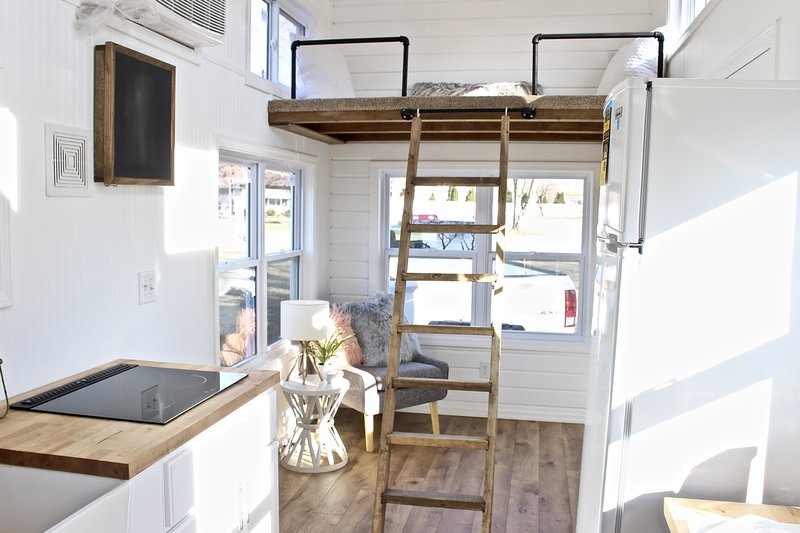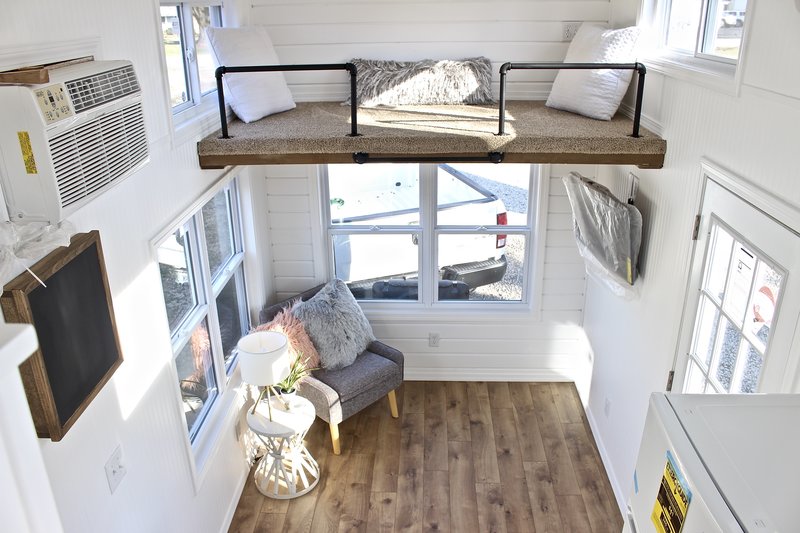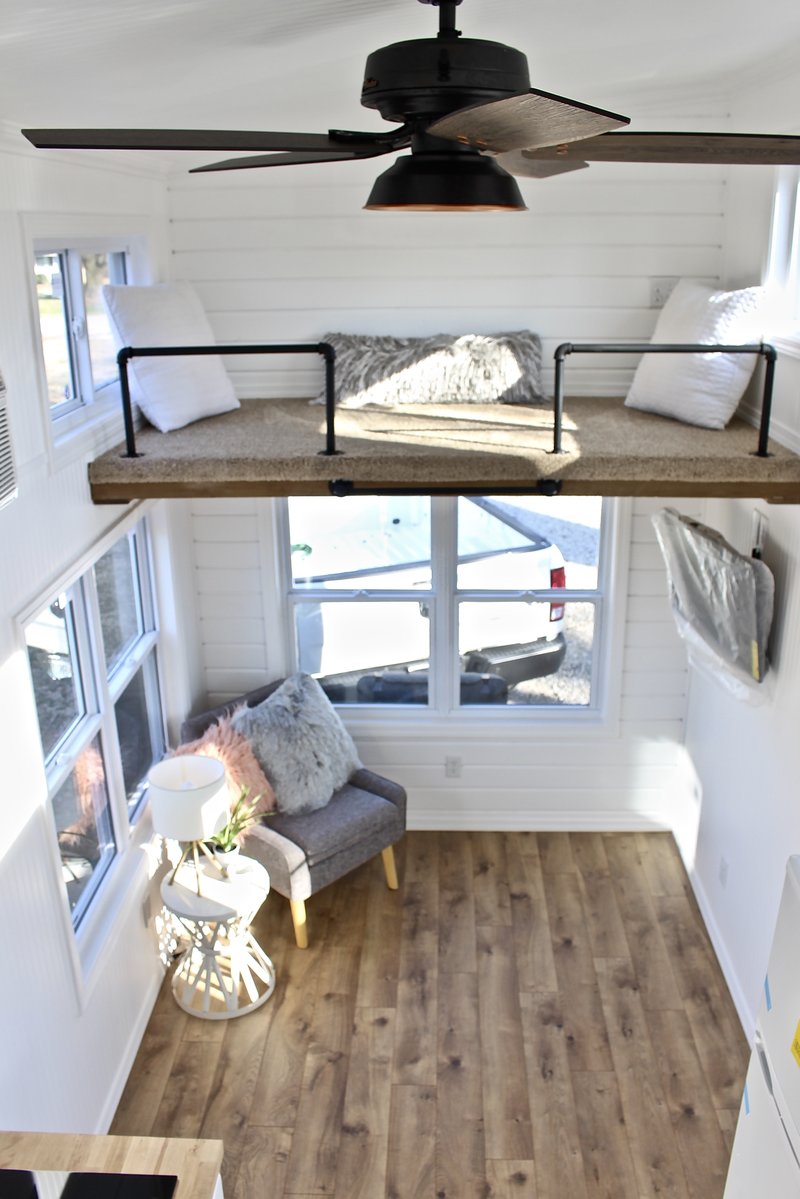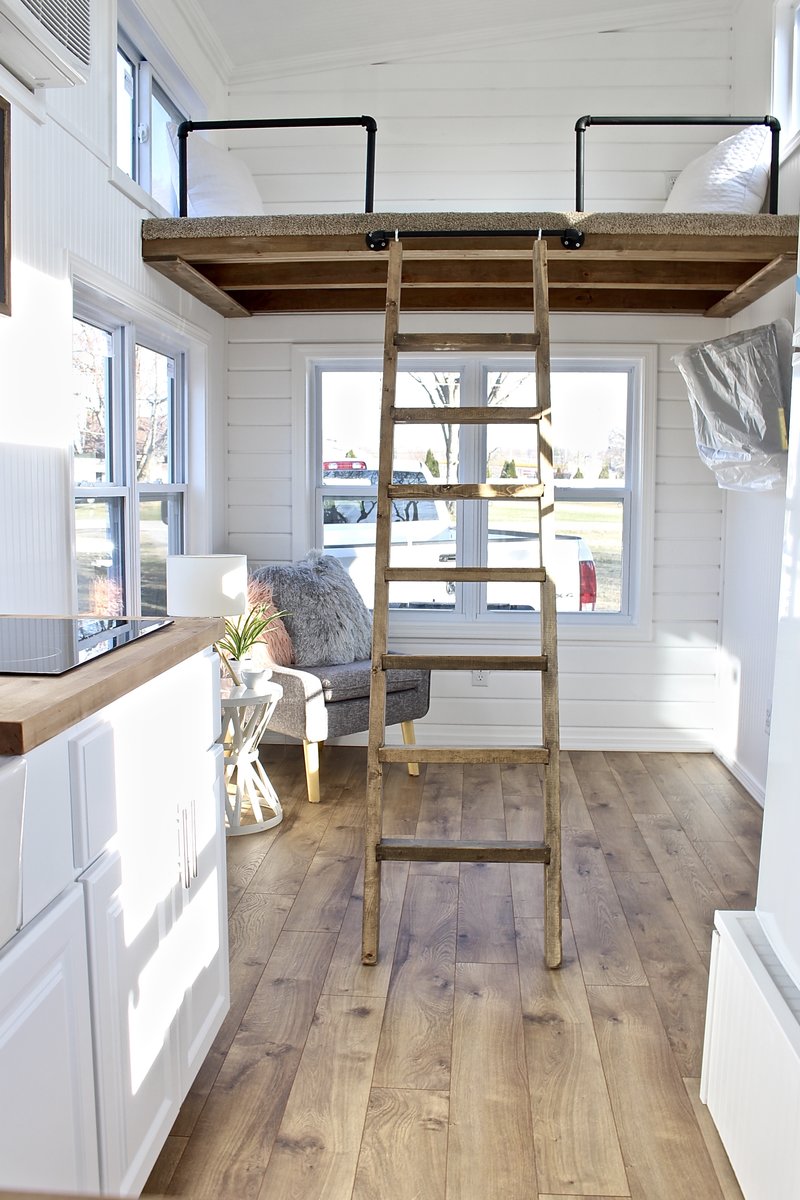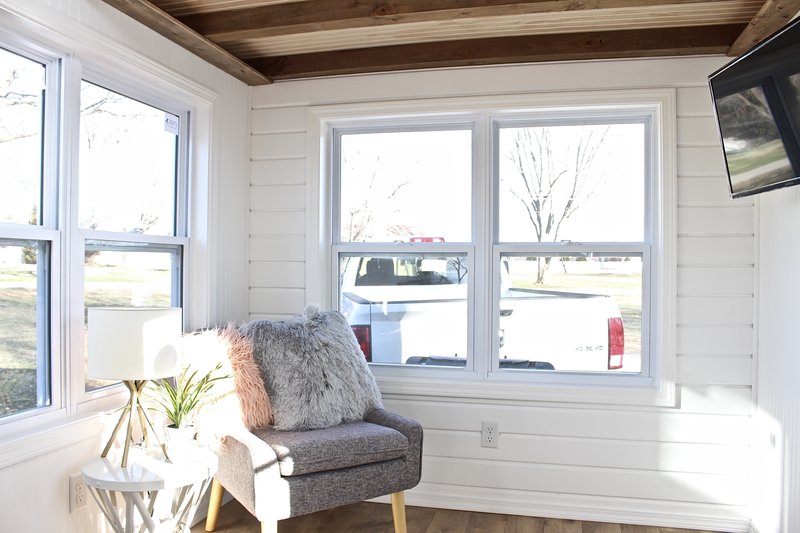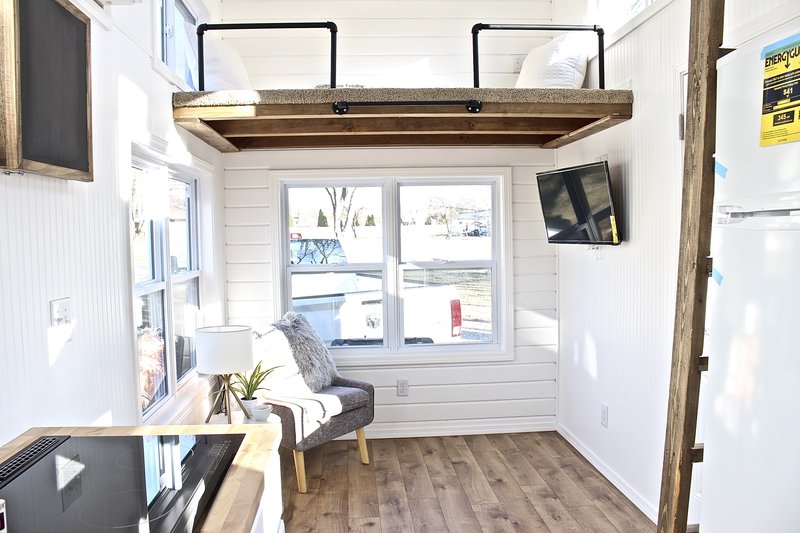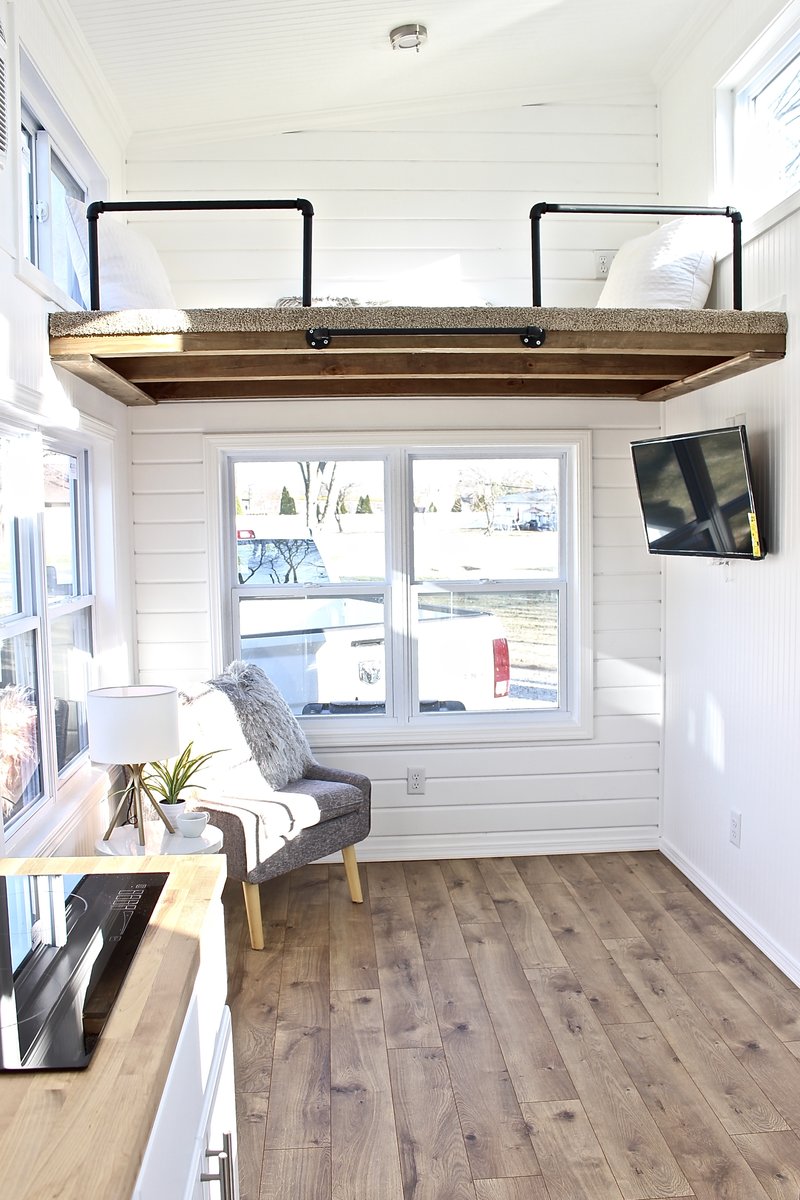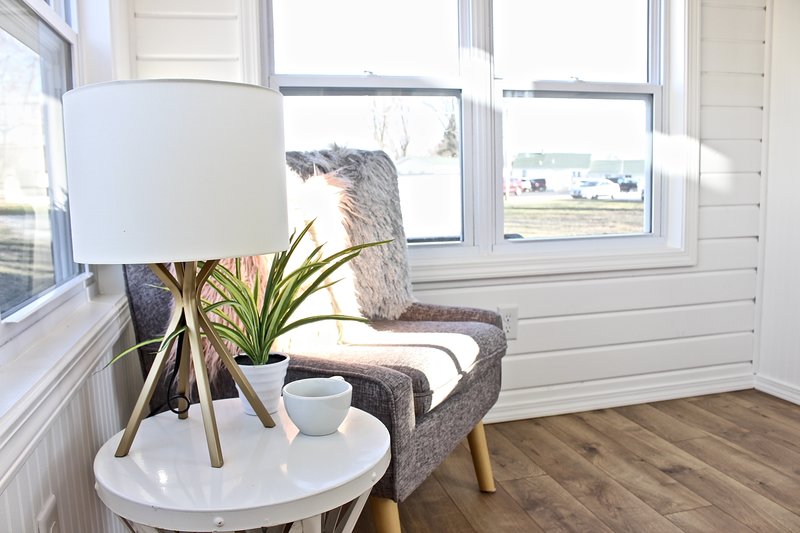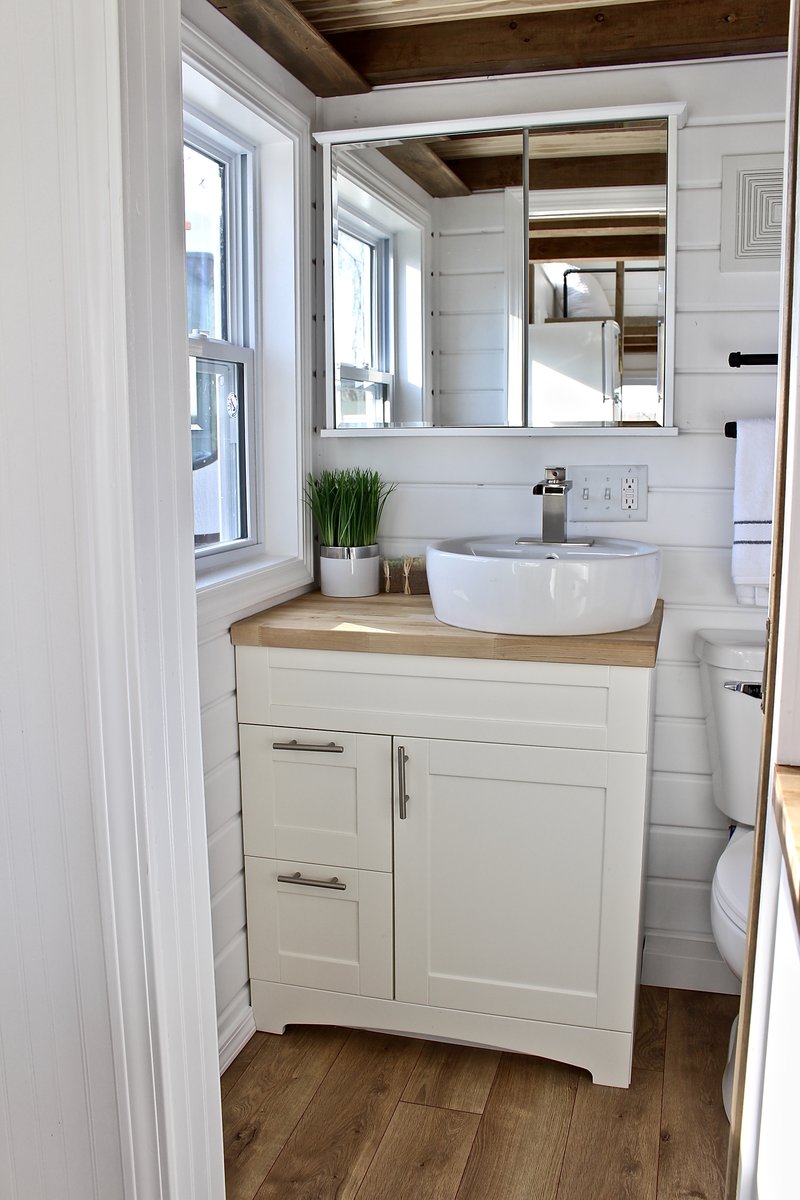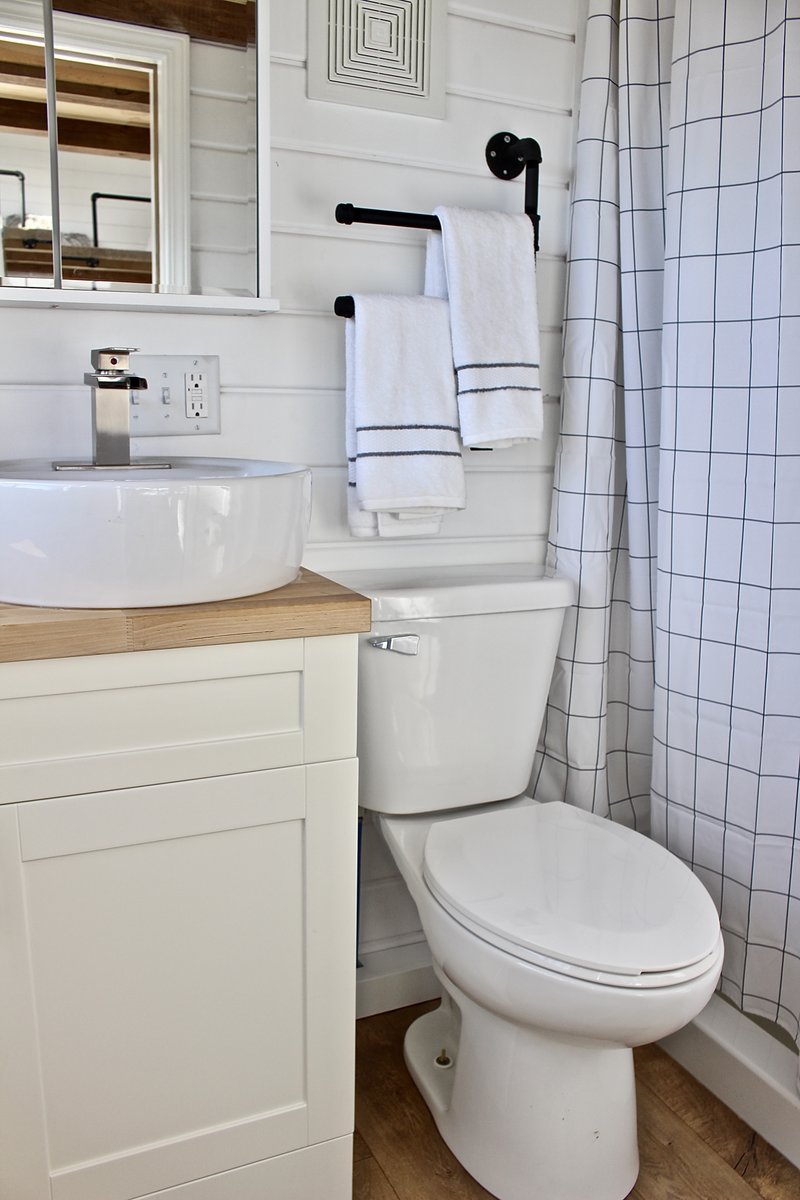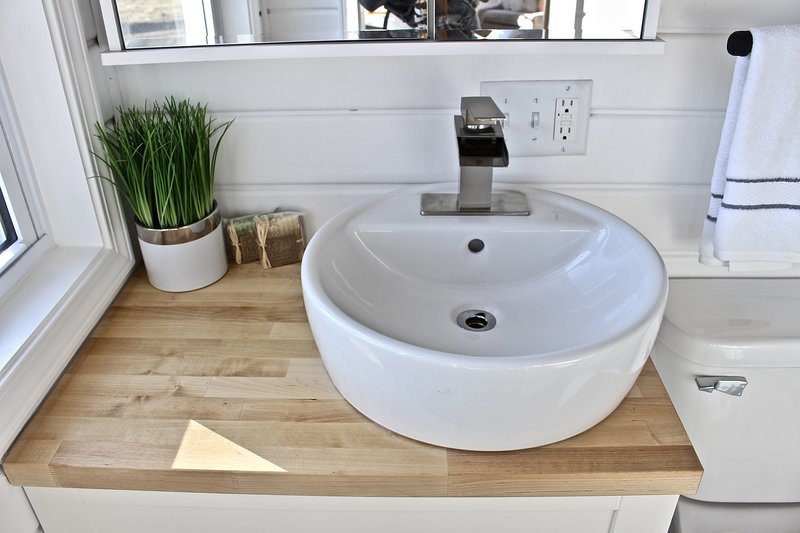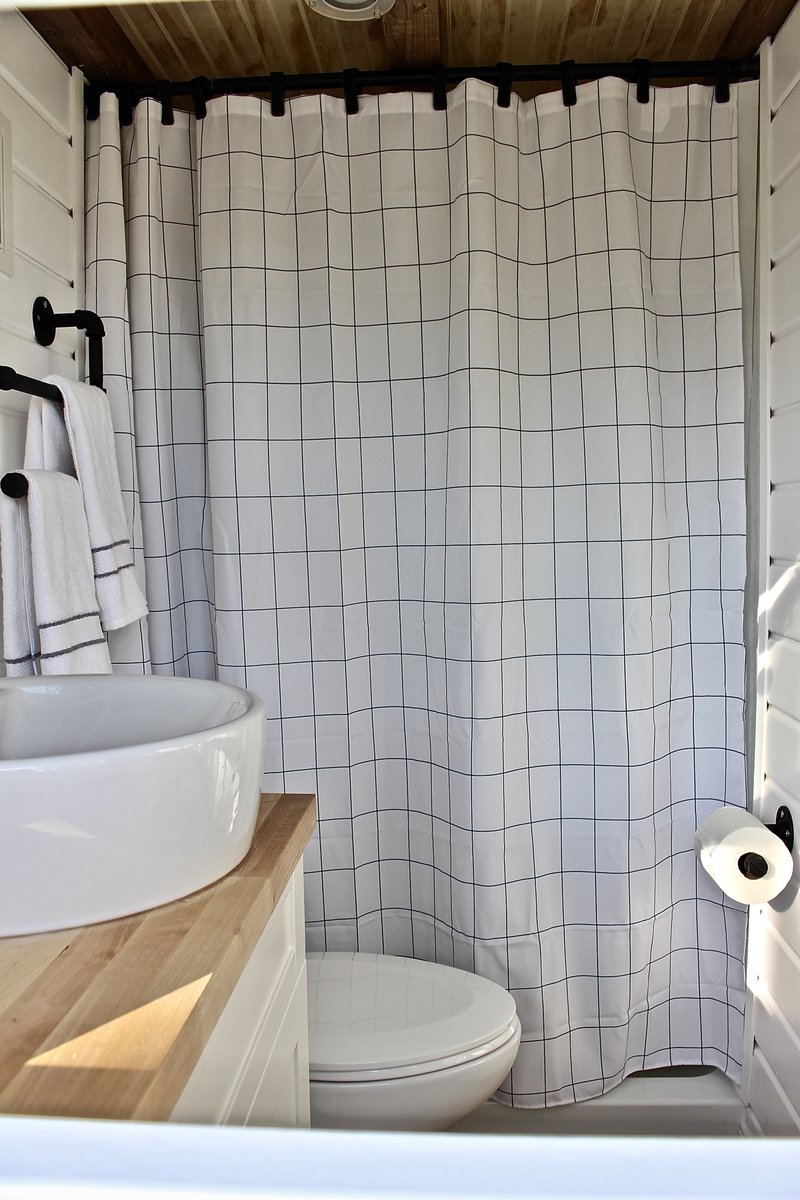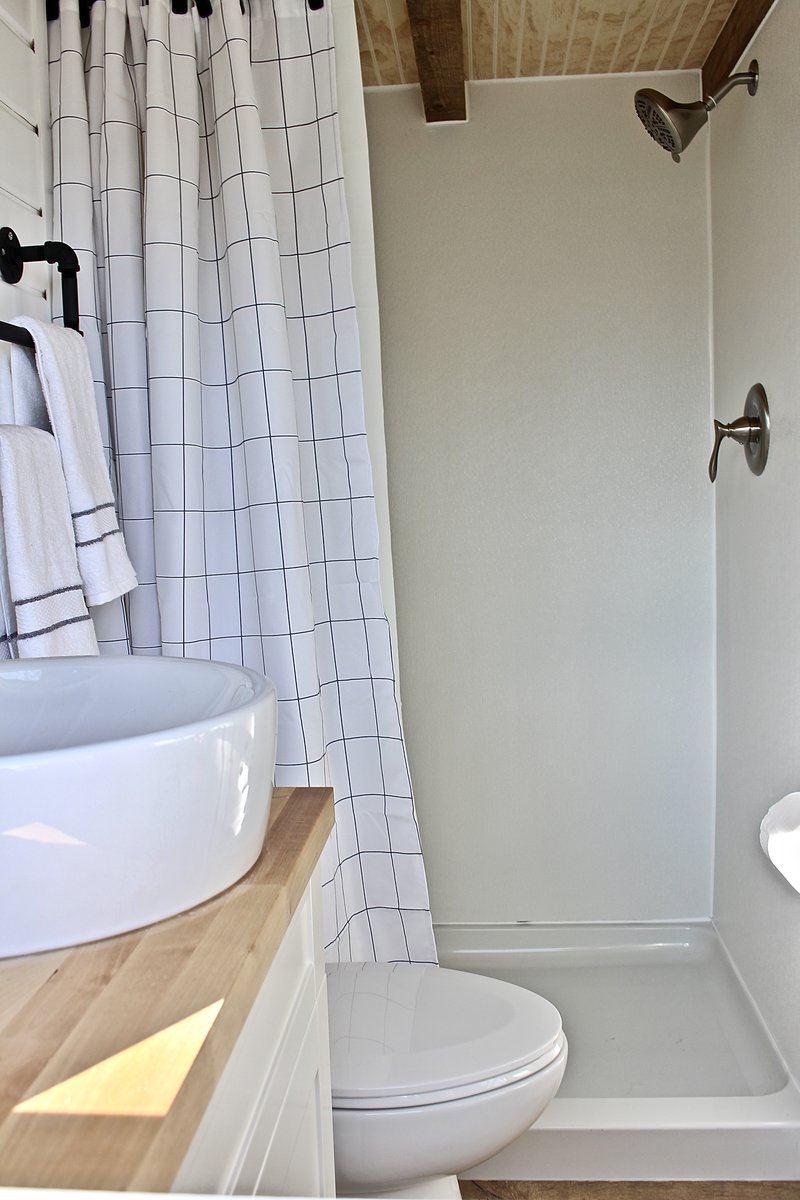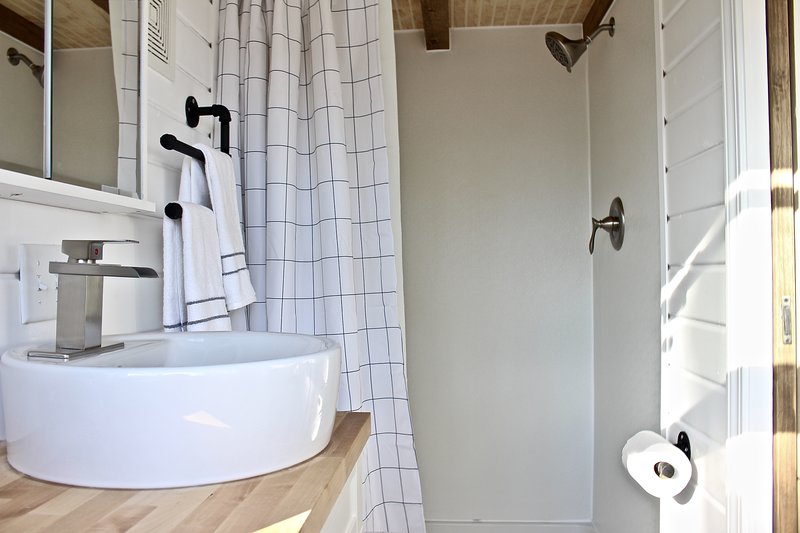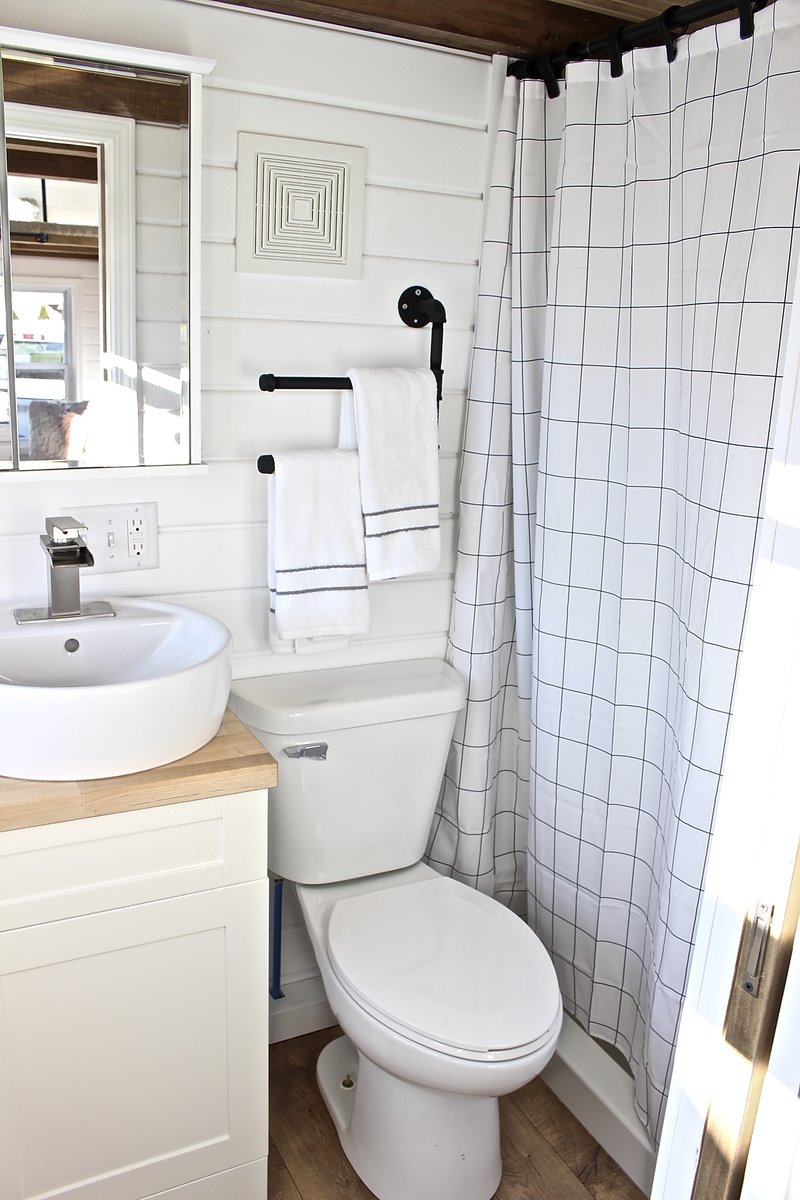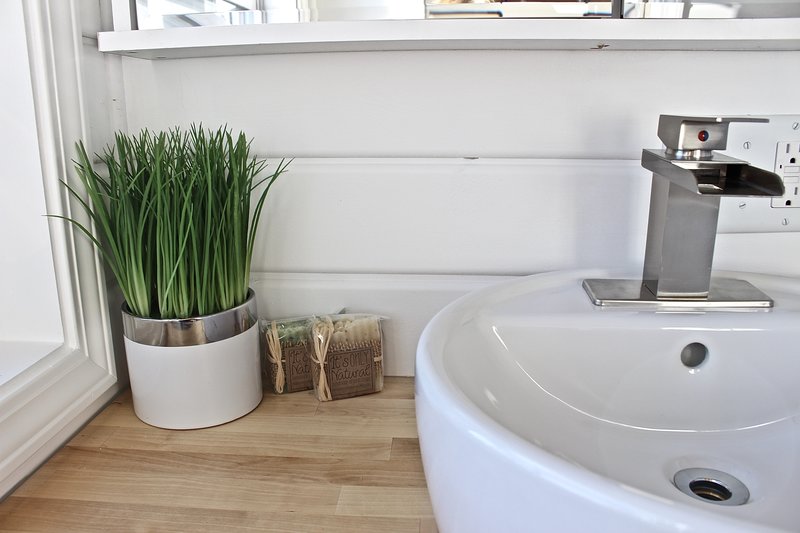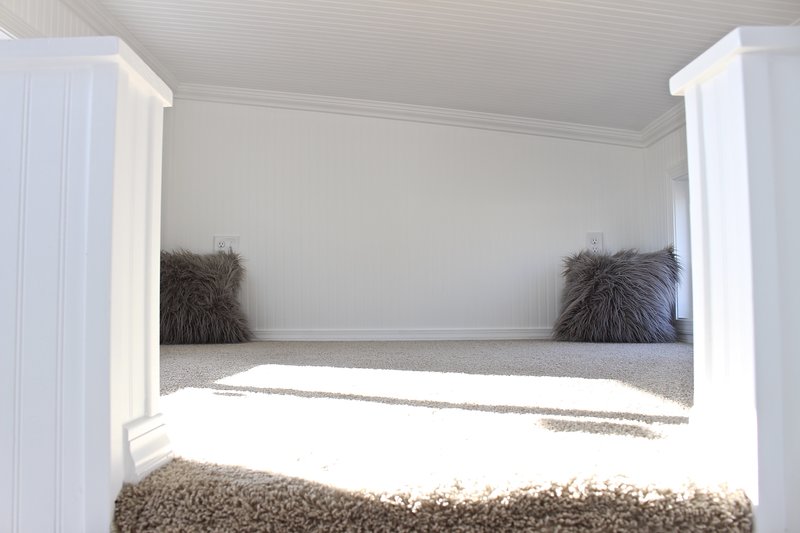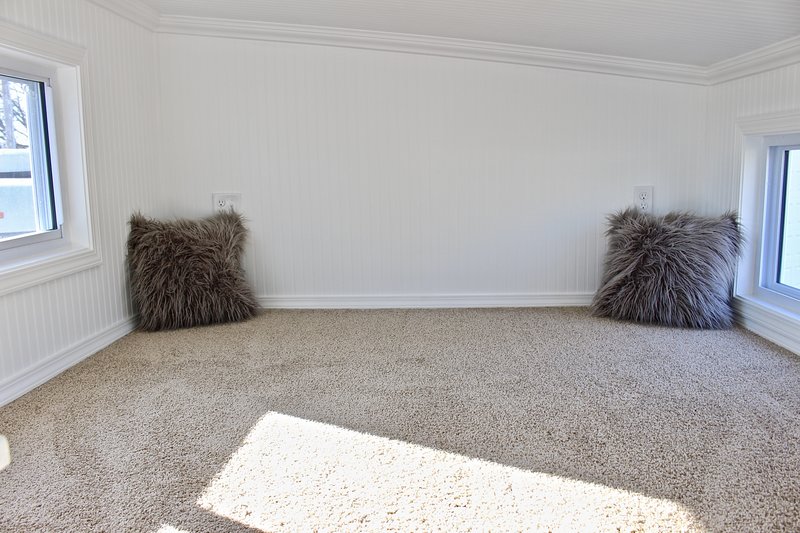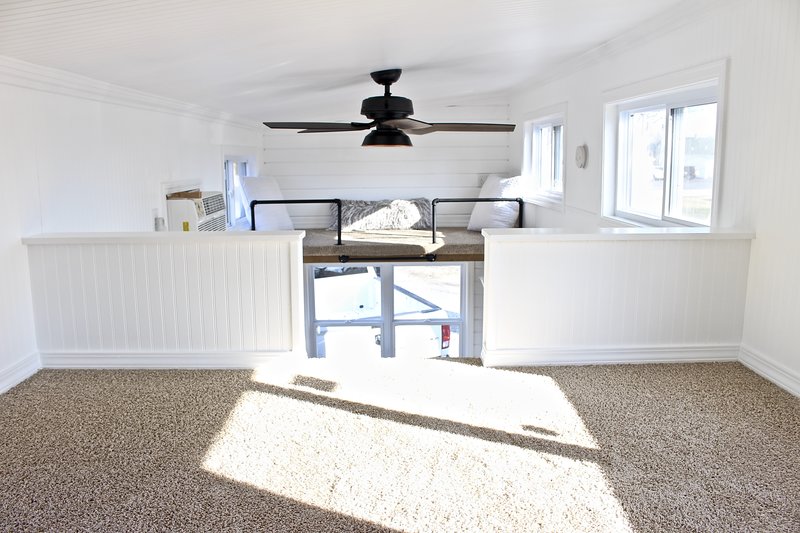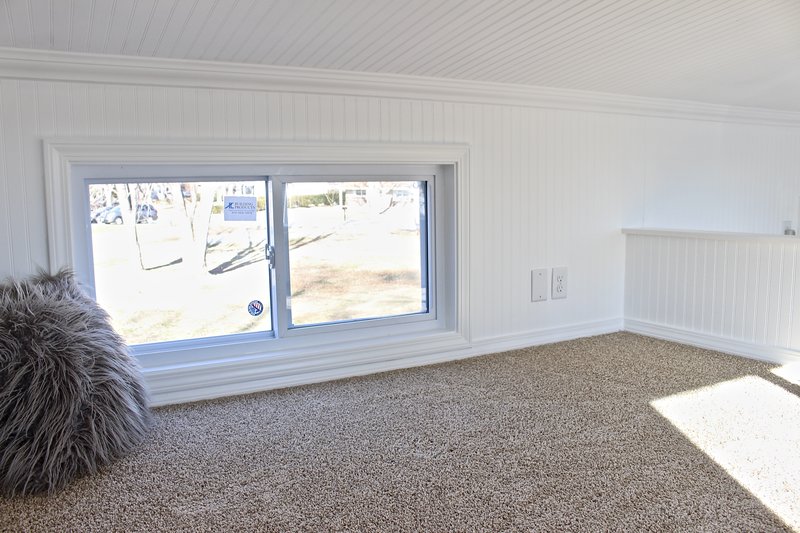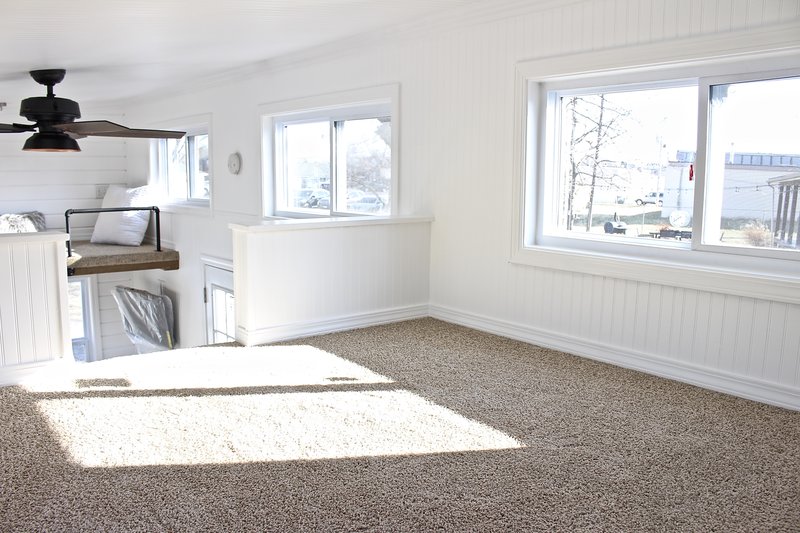 Reviews