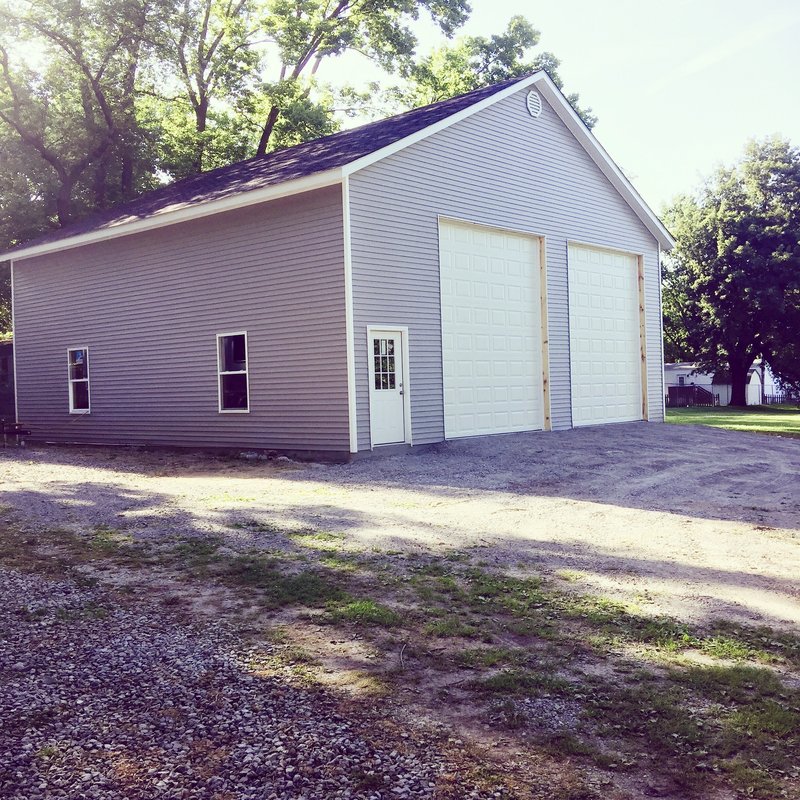 OUR MINI FACTORY
A little story about where we live...
We live in St. Peters, MO, in the heart of the municipality. We, somehow, two and a half years ago, found a little farm house, in a beautiful country setting. When we sit on our from porch, you'd never know that we can almost throw a rock and hit Menards (A huge home improvement store.)
Our little street is hidden and a secret from most of the busy city around us. When we first had the idea to build a Mini Factory, we thought "No way is the city going to allow us to do this." We were also looking at commercial spaces to rent out, or even buy. We hated the thought of that, because then we would have to increase our prices on our tiny houses to cover the cost of overhead for rent, or a commercial mortgage payment.
We thought, what the heck, lets go talk to the city to see if we can build a building suitable for our needs, on our one acre residential lot in St. Peters, MO. We had to apply for several variances, because the size of the building.
After a few public hearing meetings, and city council meetings, we were granted all of the required permits, and granted a home occupation business license. We were thrilled! It is twice the size of our house and twice as tall. We have the ability to build three tiny homes at once, and all on our own property, right outside our door.
I cannot say how blessed we are to wake up in the morning, have coffee on our porch, and walk 20 feet to get to work on these beautiful little homes that we adore.