ABOUT US
  Mark and Emily       &        Danny and Lisa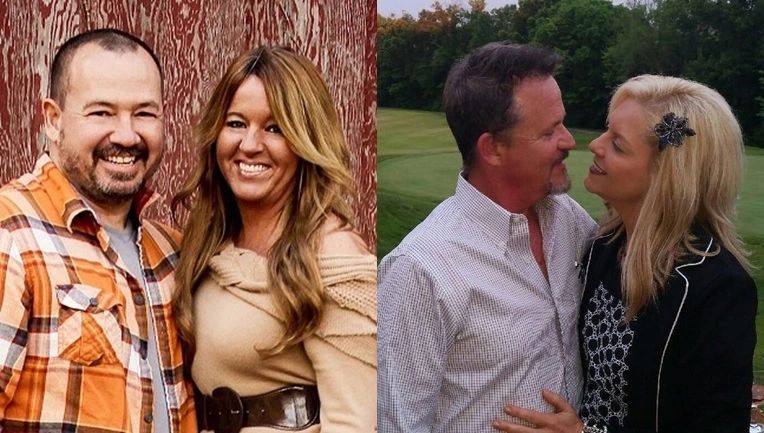 Meet Danny & Lisa (Husband and Wife team).... Together they have an extensive background in construction, real estate, and business.  Danny spent years as a Construction Contractor and Lisa is a licensed Realtor of 22 years with a background focusing on new construction builds.  They have worked together as a team in business for over 15 years including complete remodels on homes and even mobile homes.  Additionally they have worked as Insurance Adjusters where they traveled to inspect damage to homes after a hail/wind event, hurricane and/or tornado. 
Meet Mark & Emily (Husband and Wife Team).... Mark has been in construction for 30+ years. He has done it all, from building new houses from the foundation up, to remodeling, room additions, repairs, even mobile home "makeovers" is what we called them.  He resigned from his position as a project manager for a major construction firm in St. Charles County to put his whole heart into building Tiny Homes.  Mark is a master at construction and is known to "overbuild" for safety and longevity. He goes above and beyond the local municipalities codes for construction. Emily has been in real estate since she graduated high school 20 years ago.  She resigned as a residential appraiser at a local government agency after 12 years of service. She is now able to give 100 percent of her attention to Mini Mansions Tiny Homes.  
All of us together, hope we can inspire others to live simpler as we have been inspired by other tiny home owners.  We can help you achieve that goal by building you a tiny home. Every aspect of the construction that goes into a tiny house is truly built with love and understanding, we know what this tiny home means to someone. Simply said, it means FREEDOM. Financial freedom, geographical freedom, government freedom, mental freedom, and many more freedoms that words cannot come close to describing.

We deliver anywhere in the continental US.  We have clients from California, to Maine, to Florida, and everywhere in between.  We hope you choose us for your tiny home builder. We've been where you've been and we hope to take you where you need to go.

Enjoy your neighbors again, make more time for your families, start new relationships, get involved in community projects, take vacations and LOTS of them, because the tiny way of living FREE's you to LIVE.  Actually 

LIVE

.
-DAN AND LISA GREWE & MARK AND EMILY MITCHEL